Editor's Note: This is the second, and final, post examining ESPN's TrueHoop Network and its past, present and future. Part one can be found here.
In his 2009 inaugural post on the TrueHoop Network—a project whose past we discussed last week—Henry Abbott offered a bold claim about its future: "I think we have an opportunity, over the next several years, to change how sports are covered." Four years later, it is time to ask whether this, and other, bold and exciting claims have been honored by both the creators of the TrueHoop Network, and ESPN itself.
Based upon what we have observed of the TrueHoop Network, as well as competing basketball blog networks, TrueHoop has by and large fallen behind its rivals in the use of novel forms of media. Its one-time great strength, the quality and talent of its writers, has waned as those writers leave for paying gigs elsewhere. However, much of this is not the fault of the TrueHoop Network's creators, as their affiliation with ESPN has, in many ways, predetermined their fate.
***
True to their word, Abbott (and his co-editor Kevin Arnovitz) have remained dedicated to experimenting with new forms of analysis. Their innovation strategy has been to roll out one new project a year. Two years ago it was TrueHoop TV, a series of interviews with NBA players or basketball experts. Last year HoopIdea, a fan-participation campaign to improve the sport of basketball, debuted. This year the big project is Working Bodies, an in-depth look at a variety of health issues in the NBA. One of the common threads linking these innovations is the capital, or lack thereof, necessary to produce them. TrueHoop TV is essentially a Skype conversation with a little bit of video production, while HoopIdea and Working Bodies are simply focused content decisions and require no more money than already necessary to pay writers.
But ESPN—TrueHoop's sponsor, and Abbott and Arnovitz's employer—is very clearly a television, not internet, media company. The amount of money it pays for television content rights is staggering. In 2013 alone, ESPN paid $23 million for the rights to broadcast the US Open, $100 million for the rights to broadcast Big 10 basketball and football games, and $1.9 billion for the rights to broadcast NFL games, among many other rights contracts. ESPN is worth $40 billion, and its earnings are estimated to be $3.9 billion a year. ESPN is serious money, a multi-billion dollar enterprise and borderline monopoly.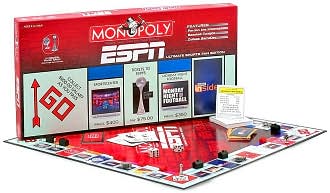 By comparison, the TrueHoop Network's entire annual operating budget is minuscule. It has only two full-time employees and one part-timer, and network blogs get almost no money except for small payouts when they participate in a 5-on-5 or Daily Dime. Except for TrueHoop and the Miami Heat Index, nothing is hosted on ESPN's servers. The TrueHoop Network's budget is still, to its detriment, a very tiny raindrop in ESPN's ocean of money. Consequently, an assessment of the TrueHoop Network's future is impossible without an answer to the most fundamental question: will ESPN ever significantly increase the network's budget?
***
Our assertion is bleak: if four years of first hand access to pageview numbers and ad revenue prospects has not been enough to convince the Worldwide Leader of Sports to invest in the TrueHoop Network, no amount of growth over the next four will.
Indeed, the TrueHoop Network—in particular its most popular blogs—has never suffered for lack of readers. If the Daily Thunder's advertising spec sheet is any indication, a popular TrueHoop Network blog can earn thousands of dollars per month in advertising revenue. The Daily Thunder may be the network's second most popular blog, but there is no doubt that if a committed ad-sales team were to sell across the TrueHoop Network, it could earn a pretty chunk of change. Exactly how much is impossible to know without better data, but either way, it is small potatoes for a company whose revenue is $10.7 million a day.
Additionally, this stands in stark contrast to the TrueHoop Network's rivals. Bleacher Report was recently bought for $200 million by Turner Broadcasting System, while SBNation's parent company Vox Media has been valued at $140 million. Granted, these networks are not identical to the TrueHoop Network, and focus on all sports, not just basketball. But the truth remains that without additional funding the TrueHoop Network's ability to innovate is restricted, and its ability to keep up with its competitors severely hamstrung.
The TrueHoop Network's challenge is immense, but not insurmountable. It will require clever content-oriented solutions to mature from the blog network of 2009 into the blog network of 2013. Below are some ideas and potential areas of growth for the network.
***
Improve digital strategy for individual blogs.
Unlike its competitors, the TrueHoop Network does not force a common style template upon its blogs. This is only a surface level image issue, but it is indicative of a larger one: in making decisions, individual TrueHoop blogs are flying by the seats of their pants. Their marketing, advertising and general digital strategy decisions are only as informed as the ability of a blog proprietor to articulate a strategy after their day job and writing about the team they love.
It would be invaluable to have an ESPN digital strategist be made available, even if only in a limited manner, to individual blogs. Some plainly "get it", but others need to learn how to leverage the "spoke-and-hub" model of branding, where the TrueHoop blog is the hub and Twitter, Facebook, tumblr., Instagram, Pinterest and the like are utilized to drive traffic back to the hub. Very few network sites are optimized for increasing phone and tablet traffic. Now, that is not to say that anything other than creating quality content should be at the heart of individual blogs, but the medium of the internet requires job titles that are more expansive than "writer".
A way, and perhaps a silly one, for the TrueHoop Network to unify branding without imposing upon individual blogs is to create TrueHoop Network art that would be uniform across all member blogs. Perhaps a collaboration with Rare Ink, Jacob Weinstein, Anthony Bain or somebody else to create network-themed desktop wallpapers, t-shirts, posters or Twitter avatar designs. These can be given away for free, in contests, or sold. I would wear a TrueHoop t-shirt, just like I wear my FreeDarko one or would wear a Basketball Jones one if they were ever back in stock (get on that, guys).
Highlight longform writing.
In part as a reaction to the Bleacher Report, Twitter and Skip Bayless-ification of sports media, curated longform websites—Grantland, Sports on Earth and SBNation Longform—are in vogue. Insofar as the TrueHoop Network produces any longform work, it is written by Henry Abbott or Kevin Arnovitz and posted on TrueHoop proper. If TrueHoop Network blogs produce any longform work it stays siloed within that individual blog.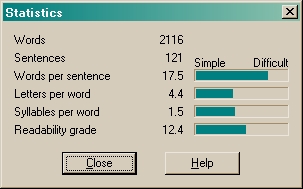 Promoting longform content—which is generally in-depth and of high-quality—is an effective way for the TrueHoop Network to improve the perception of its quality. The TrueHoop Network has the advantage of being comprised of highly-specialized experts on every NBA team. These experts could be encouraged to collaborate on longform pieces, crafting more knowledgeable pieces than individual writers alone can. Opportunities could be afforded to the best individual blog writers to contribute to the higher-profile HoopIdea and Working Bodies projects.
Leverage current strength in video content.
The 800-pound gorilla in the room during any conversation about the future of sports blogs is video content. You can't wander around the landscape without bumping into a company making a large investment in video. SBNation hired big names like Amy K. Nelson (from ESPN), Dan Rubenstein (from Sports Illustrated) and Bomani Jones to create new video series', Grantland has launched a popular YouTube channel and Bleacher Report is creating videos of much, much higher quality than their written offerings.
Video is an arena where the TrueHoop Network may be well-positioned to play. Beyond TrueHoop TV, there is a variety of video offerings already on the TrueHoop Network. Beckley Mason hosts HoopSpeak Live, a live videocast, twice a week; the folks at ClipperBlog produce ClipperBlog live after every Clippers game; the newest network blog, BallerBall, is run by theater veterans and creates humorous videos.
This variety of experiences and approaches to video gives the TrueHoop potential for growth. Nobody likes half-time or post-game shows (besides TNT's Inside the NBA), so could there be a live TrueHoop Network half-time or post-game show on YouTube, featuring contributors from the opposing teams blogs? Could video recaps be incorporated into ESPN.com's Daily Dime feature? What about an attempt to understand league-wide issues through the lenses of 30 individual team bloggers? The talent, ideas and individual ability is there, but the TrueHoop Network's video offerings should expand cross-blog if they want to be truly successful.
***
In October 2012, I traveled to Toronto, Ontario to attend the Blogs with Balls sports media event, a gathering of media members, digital strategists, sports corporation figures and amateur and professional bloggers. Among the panels and discussions, the most insightful comment—and revelation—came from one of the organizers of the event while he introduced a panel on the future of sports media. He noted that they spent half of the first ever Blogs with Balls in 2009 trying to figure out what the hell this "Twitter" thing was, and how it would impact their work. It was obvious that Twitter, to borrow hackneyed political jargon, was a gamechanger.
Nobody knows what the next gamechanger is or, if they do, they're playing it close to the vest. Everybody is making small investments here, small investments there, but the next big thing is as of yet unknown. Additionally, we here at The Diss are not soothsayers. If we knew what the future held for sports media, we'd be busy getting rich instead of writing 2,000 words about the TrueHoop Network.
What we fear is that the TrueHoop Network is on the path towards obsolescence, and as unabashed supporters of Abbott and Arnovitz's project, this is distressing. Indeed, the network played a key role in raising the profiles of several talented writers, many of whom were just like us, fans with a laptop and a passion. But after a few years, that great generation of writers hand-picked by Abbott and Arnovitz flew the coop because of better, paying, opportunities elsewhere. It may well have been the "best internship in basketball writing" for guys like Zach Lowe and Sebastian Pruiti, but will the next generation of writers feel the same way if they don't see a career-path forward?
The TrueHoop Network remains mostly a cult of personality built around Abbott and Arnovitz, and for good reason: it is their project, and on the whole they continue to produce wonderful work. But everything costs money, and the TrueHoop Network is falling dramatically behind financially. What happens when Abbott and Arnovitz get fed up with fighting tooth and nail for every scrap of money that falls from ESPN's table? A shoestring budget can only be stretched so far until it snaps.
In the meantime, while figuring out a better system to generate revenue, the TrueHoop Network must innovate along with its readership, and the ever-changing ways they enjoy consuming basketball content. Will readers continue to read poorly-formatted, non-mobile optimized sites as they ditch their computer for their iPad? Will they tolerate highly uneven writing when there are consistently excellent curated sports websites? Will they continue consuming primarily written content as the rest of their favorite blogs move into other forms of media?
We hope so, but we doubt it. The TrueHoop Network isn't the only game in town anymore.
Author's Note: Jacob Greenberg's guidance, edits and wordsmithing was invaluable on this project, which would not have been nearly as successful without him. Thanks Jacob.