Yep. Monday's games already happened. Sue me.
Monday: Indiana Pacers at Portland Trailblazers (7:00 PM PST on League Pass)
It's Blazers Week here at The Diss; a holiday that involves me sitting on my ass and watching the Blazers, whose play has certainly been demanding my attention. Not long ago, I offered some flippant excuses for the Blazers' hot start, mostly based around their fairly soft schedule. And though they are 9-1 in their last 10, I'm not ready to fully back down from that stance. Of those 10 teams, only three of them are playoff squads, and two of those supposed playoff squads are currently below .500 in the standings (go Eastern conference). So this week poses the real test, in my opinion; games against the Pacers, Thunder (more on that in a bit), Mavericks and Jazz. They got a look at the 16-1 Pacers tonight, who were single handedly making up for their conference's ineptitude by looking like one of the scarier teams in recent memory with their exceptionally elite defense, and their multi-pronged offensive attack. And you know what the Blazers did? Put up an exceptionally efficient offensive game against that vaunted defense, despite Paul George scoring 15 points in the last three minutes of the game, and handed the Pacers their second loss of the season. I'm definitely looking forward to Blazers Week. I'm also scared shitless.
Tuesday: Toronto Raptors at Golden State Warriors (7:30 PM PST on League Pass)
The Homer Game this week features my beloved Golden State Warriors, fresh from a 2-2 road trip (that could've easily gone 4-0 or 0-4) versus the Toronto Raptors, who, if they playoffs started today, would be the fourth seed overall in the East. Now, in the old days, there'd be a lot of fanfare for a division leader entering the building to take on the Dubs; tons of questions about postseason readiness. But when said division leader is 6-10, and is projected to win the division (though not necessarily secure home court advantage) with something like a 31-51 record, it's hard to get too excited. Man, thank God for the lockout! This is what parity looks like, right? I just hope we don't lose to them. I suppose if I am gonna talk crap, we should actually beat the team.
Wednesday: Oklahoma City Thunder at Portland Trailblazers (7:00 PM PST on League Pass)
Back to the Blazers — it's Blazers Week, after all — this time against the fearsome Thunder. Our player du jour tonight will be defensive stalwart Nic Batum, the #88 man who seems to really be coming into his own on this emergent squad. The fabulous Frenchman has been having a career year for the excellent Blazers, but man, does have a shitty workweek. Paul George on Monday (who hung a cool four-three on him). Kevin Durant on Wednesday. Dirk Nowitzki on Saturday. At least he gets to take a break on Richard Jefferson on Friday. That's easy. Wear a t-shirt to work and read Facebook in the cubicle all day. It's Friday, after all. Be casual.
Thursday: New York Knicks at Brooklyn Nets (4:30 PM PST on TNT)
Every year, I find a word that looks big, smart and important, and use it way too much in everyday conversation, much to the annoyance of just about everyone. One year, it was "ostensibly." Another year, it was "hubris." This year, it's "schadenfreude." I just love the way it rolls of the tongue. Schadenfreude. Schadenfreude. Wonderful. What an elegant word.
Friday: LA Lakers at Sacramento Kings (7:00 PM PST on League Pass)
Benches, y'all! These are two teams that got 'em. Well, every team has 'em. But these two teams are basically their benches, and that's it. The Lakers are the benchiest of them all, leading the league in bench scoring (47.7 a game) and ranking second in rebounding (18.8). The only reason the Kings are ever in a game at any point is because of their bench, which scores the third most points of them all (44.4), as well as the fourth most rebounds and fifth most assists. Don't ask about the starters. We're talking about strengths today. It's a Bench-Off this Friday, folks, and we're all invited.
Saturday: Miami Heat at Minnesota Timberwolves (5:00 PM PST on League Pass)
C'mon Wolves! I predicted you'd get 49 wins, snag one of the low seeds in the Western conference playoffs, and give a team like the Spurs or Thunder the shits. What's with this 3-7 in your last 10 junk, as well as a 3-7 record on the road? Why can't your point guard shoot? What's up with the Russian guy? He forget how to play? I can only read about nice outlets from your star player so many times before I start thinking y'all are sorta busted. Get your act together. Against the defending champions, preferably.
Sunday: Boston Celtics at New York Knicks (9:00 AM PST on League Pass)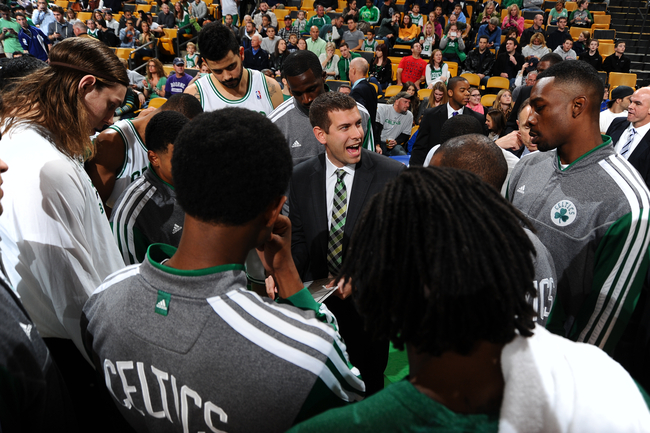 So this is my first time watching the Celtics this season, and I'm gonna need some help identifying who all these strange people are. Is this like that movie Like Mike, where they have a team in Los Angeles called the Knights, which are supposed to be the Clippers, I guess, but not really the Clippers? Like, Brad Stevens is the coach, but he's mostly just the coach on television, like Robert Forster was in Like Mike? And this Vitor Faverani guy who seems to be getting a lot of playing time even though I've never heard of him; he's a basketball player, but actually he's just an actor playing a basketball player, like Morris Chestnut played Tracy Reynolds, the Knights' best player in the tour de force film Like Mike? That's the deal with the Celtics, right? No? This is their team? And I shouldn't be living my life through Like Mike glasses? Man, I didn't ask you for your opinion. We playin' basketball. We playin' basketball.