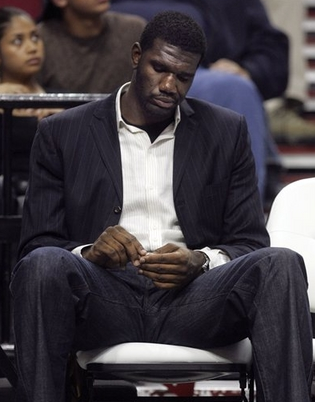 February 23, 2012
Dear Greg Oden,
Hi Greg, my name is Jacob Greenberg.  I live in Seattle.  I'm 26 and we've never met.  
So, you may think that no one saw the news about your third microfracture surgery, and your third missed season.
 You may think that we're all too caught up in Linsanity to think about anything else.  You may be right.  But, Greg, I'm writing you to let you know that even though everyone, from the media, to the Blazers organization is calling this a "setback," you have the option to think of it as anything but.  I'm here to let you know that you're free.  I'm here to let you know that your story has yet to be written, and that story will not be one of defeat.  It will be of rebirth.  It will be of success.
You may think that sounds silly.  After all, you were supposed to be the franchise savior.  You were drafted first overall in 2007.  You and Brandon Roy were on the fast track towards perennial All-Stardom.  But since draft day, you've played just 82 games, and gone under the knife five times.  We haven't seen you on a basketball court since late 2009.   And, more troublingly, we haven't heard from you in over a year.  We catch brief glimpses of you in street clothes on the bench.  But you've been pretty reclusive.  That's okay.  That's your choice. I probably wouldn't want to talk to a bunch of media-types either right now.
I just worry about where your mind is at right now. It is understandable that you may be thinking of players who found themselves in similar situations: young, hyped, talented, and looking seriously at retirement at age 23.  And despite what common wisdom says, I know
you're not thinking about Sam Bowie,
some forty-something hack who wasn't going to be that good anyways.  You're thinking about players you and I grew up watching.  You may have even played against some of these guys, or would still be playing against some of these guys, had things worked out a bit differently.  I just want to let you know that you are not these players, and your circumstances are going to be much better in the long term, even if you don't believe me now.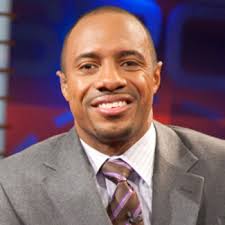 For example, Greg, your legacy will not be that of Jay Williams.  The abbreviation (or potential cancellation) of your career was not a preventable act.  The same cannot be said for Jay.
When Williams chose to get on board that motorcycle back in 2003,
he not only forgot the value of a motorcycle helmet, but he forgot the value of his career.  He forgot about the three brilliant years at Duke, the player of the year award he snagged, and the promising, if not spectacular rookie season he played in Chicago.  The sense of invincibility that he showed when he drove into the lane, soaring into big men and crashing into the sands was not enough to protect him when he hit the tree, and flew almost a tenth of mile, breaking nearly every bone in his body.  And the resume that he had built through years of being a good player and a good person were
not enough to persuade the Nets to give him another shot as a third point guard in 2006.
 But worry not.  Unlike Jay, we are neither disappointed in you, nor with the circumstances that curtailed your career.  When we see Jay sitting in the studio, calling CBS games, we see a failed career that could've been much different.  You will not suffer such a defeat.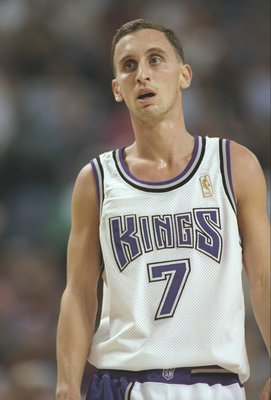 Greg, the lessons learned from the Bobby Hurley tragedy are not applicable to you either.  
Hurley, who was severely injured in a car accident during his rookie season after his truck was hit by a driver without their lights on, was well on his way to a solid career as a professional basketball player.
 Like Jay Williams, Hurley was a highly decorated Duke point guard, who had played in three final fours, and won two national championships in a row.  The tragedy of his accident — which didn't technically end his career, but reduced him to a shell of his former self — was that it happened to a team which truly needed his skills, pedigree and acumen.  At the time, the Kings were a young team with nice offensive talent (Mitch Richmond and Billy Owens) but no quarterback to manage the offense.  Hurley was supposed to be the man to harness unbridled talent.  Instead, without Hurley, the Kings wallowed in the Western Conference basement until Rick Adelman arrived and crafted a consistent winner.  Greg, as painful as it is to see the Blazers succeed without you in the middle, it should be a measure of comfort that they
are
succeeding — not contending, but competing every single night.  Your absence did not derail them.  Your absence (and, of course, the absence of your presumed running mate, the late, great Brandon Roy), in fact, has perhaps made them stronger and more versatile, given that they cannot rely on your defensive prowess and rebounding production. 
And Greg?  Don't think too hard about Zydrunas Ilgauskas.  Yes, there are a number of similarities to your story and Big Z's.  Both of you are seven footers who were supposed to become building blocks for your respective small market franchises.  Both of you played roughly 82 games in your first four seasons.  While your issues center on the ligaments in your knees, Big Z struggled with the bones in his feet.  There were definitely times that it seemed like Big Z would never play another NBA game again, but he worked hard, managed eleven seasons of basketball, and even made a few All Star games and NBA Finals series. But you know, Big Z was an unknown.  Were his career to fall apart, he would have returned to Lithuania empty-handed; a national failure in a country that consumes basketball ravenously.  He had no other options but to play, even if it meant limping along on feet that were always precariously close to shattering whilst below him. Luckily for him (and us, since Big Z was a pretty good player) he stayed healthy.  He took a chance.  He had no choice. Greg, you still have  marketing potential.  You have career options that extend beyond the game of basketball.  You do not absolutely need this game.  And, frankly, the game doesn't absolutely need you.
And please, more than anyone, don't look too deeply into
Yao Ming's shortened career.
 Yao's story hangs heavily over our heads because of the extended glimpses of brilliance.  Yao was a Hall of Famer.  He still may be.  He was an amazing center to watch, a 7-foot-6-inch small forward with an steady post game and a sassy sixteen foot jumper.  Moreover, he was a bona fide franchise player.  The Rockets won hundreds of his games on his back, and changed their franchise's fortunes due to his efforts.  And we don't need to get that in depth into the cultural importance of Yao Ming, China's most famous and recognizable athlete.  Simply put, Greg: your impact has not been felt to the degree that Yao's had been.  When you managed to take the court, we saw a raw, fragile player.  I don't remember much of a post game, and your rebounding and shot blocking skills looked like they needed some serious work.  You were always recovering from invasive surgery, and always at risk of going down in a screaming heap.  While we were intrigued by the flirtatious nature of your game, we were wholly committed to the stability and brilliance not just of Yao's game, but also his gravitas.  It's weird to not have him around.  I miss him.  I think most of us do.  But you?  We've never gotten used to you.  We've never really had a chance.
But that's okay, Greg.  You are not defined by basketball, nor is basketball defined by you.  In the brief glimpses we've gotten of you, Greg, you have impressed us with your intelligence, maturity, and poise. Coming back from an acute injury is a special type of battle.  One wages war against both their body and mind. I struggled mentally and emotionally to rehab a broken foot that was keeping me away from recreational Ultimate Frisbee, a game I paid others to play.  You are a professional athlete attempting to come back from five knee surgeries, three of which have been micro-fracture surgeries, that is, career-killers for a number of players.  I cannot fathom the lonliness of rehabbing for years on end, during what should be the prime of your career.  
Yet, you insist that retiring isn't in your plans.  You insist you'll play again.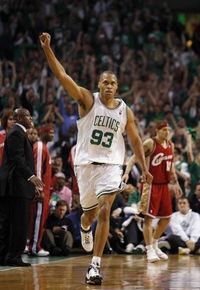 Well, okay.  That'd be fine, I guess.  But what is your ceiling at this point?  How many players in basketball come back from five knee surgeries at a level that's anywhere near where they were once at?  Even the single (or double) surgery guys don't come back the same.  For every Amar'e, or Blake, we have a Darius, Kenyon, Penny or T-Mac.  That frightens me.  I don't want you to play as old as you look.  I want you to be the best center you can be, not someone playing just to show that they still can.  If I were you, I'd take the next three years off, and try to return to the game as a 27 year old, having not used the knees for basketball for five years.  You could jump onto a contender and play solid backup minutes.  Get a ring and then get the hell out of the Association with the ability to walk.
I'm not you.  I'm not the one doing work in the pool, or the weight room, only to return to the operating table time and time again.  I don't know what my shining city on the hill is.  But know this, Greg: in the end, all anyone wants is for you to be well, mentally, spiritually, physically and emotionally.  You are too smart, talented and funny to look so sad all the time.  So we didn't get to see you block shots.  So you didn't hoist a few banners into the Rose Garden rafters.  That's okay.  You have your health.  We get to enjoy your company in whatever capacity you choose for a long time to come.  We're happy to have you around.  Really, we are.
So good luck with your rehab.  
Sincerely,
Jacob Greenberg