Three of the most exciting words in the english language: The Sweet Sixteen! Filled with bracket busters, Lin-derellas, diaper dandies, PTP'ers, and other made up words and catchphrases by Dick Vitale, it's consistently a better and more highly rated product than it's MTV counterpart. Go vote now if you haven't already taken part in democracy!
The (Super) Sweet Sixteen! 
While we don't have Billy Packer or Gus Johnson here at the Diss, we do have Jacob Greenberg, Jordan Durlester, Andrew Snyder, and Franklin Mieuli
rising (and firing)
to the occasion to provide some insightful Jeremy Lin nickname bracket analysis for the
round of 16
. Will Greenberg continue to outpace his colleagues here at the Diss with his
spot-on predictions
? Let's find out:
Break it down for the people: What was the most compelling result of the First Round of action?
Franklin Mieuli: Lindustrial Revolution impressed greatly winning 81% of the vote. I thought Lin Vitro Fertilization was much better than a 7-seed, but Lindustrial Revolution dispatched them with the ease of full automation. 
Jacob Greenberg: For me, the subtle brilliance of Jeremy really shone. Its game is understated, yet strong. Jeremy looks good going up against Baaaallll'Lin, whose ostentatiousness wearies me by the day.
Jordan Durlester: I seriously cannot believe Lin and Out Burger took down perennial powerhouse ShaoLin Monk & The Nu York Knickerbeez. I severely overestimated the number of Diss readers who appreciate the greatness of the Wu. 
Andrew Snyder:
I'm going to have to offer a re-tread opinion and agree with Lin and Out Burger's upset win. Nu York Knickerbeez delivered a U-God type performance that was simply unacceptable, and they should be just as ashamed of themselves as the Clan is of 
Mr. Xcitement
.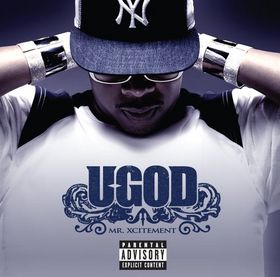 U-God & The Clan: No match for Lin and Out Burger
Which Round 1 Linderella is a contender? Which one is just a pretender?
Jacob: Lin Dynasty has some staying power, so I'm going to say they're for real. However, don't be fooled by Linsanity, either. It's already starting to show some… weaknesses… in its armor. 
Andrew: To LinFinity, and Beyond! is such a feel good story, but I can't see them trumping fellow linderalla Lin & Out Burger. Nobody messes with Jeremy's favorite post-game meal! 
Franklin: Linja Turtle handled its matchup with ease, and in the Sweet 16 it matches up well against the pedestrian sounding Lincredible; I smell an upset. On the other hand, Smokin' Lindo, Sippin' on Lin & Juice has had a nice run, but I can't see it making past Lindustrial Revolution. Now we're cookin' with steam!
Jordan: Agreed, Linja Turtle is out for blood (and Shredder). April is also dangerously close to replacing Erin Andrews as basketball's best looking sideline correspondent. Seeing as I already labeled myself as a Lin and Out Burger hater, I'm going to keep harping on the fact that they're going to get crushed in this round, animal style or not. Five Guys is way better anyways.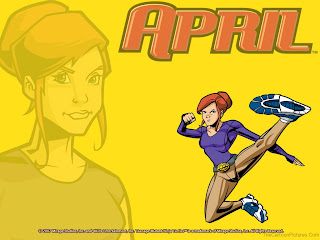 Watch your back Erin Andrews
Can anyone stop a finals matchup between Linsanity and Super Lintendo, the mass media darlings and biggest Round 1 winners?
Jacob: Well, yes, scouting can eventually stop Linsanity. But Super Lintendo? How do you stop 16 bits of excellence?
Andrew: It'd be a brutal slap to the face to Bracketologists and nickname purists everywhere if Linsanity won this bracket. Allegations of academic misconduct and trading memorabilia for tattoos have overshadowed their tourney run thusfar, and I'm hoping fan favorite Linja Turtle can make it thru to the Elite Eight and stop the Linsanity.
Franklin: Linsanity has the easiest run into the Final Four bar none- I don't see anybody, even Linja Turtle, getting in its way. On the other hand, Super Lintendo has to fight through Crouching Tiger Hidden PG and the winner of Lin Dynasty/Yellow Mamba. Those are tough matchups that could leave Super Lintendo battered and bruised if it even manages to emerge from the Asian Stereotypes Region. 
Jordan: 
I disagree Franklin, the only way Super Lintendo doesn't make the Final Four is if a cease and desist letter comes in from 
Satoru Iwata
. Look him up.
If you're already on a T-Shirt, you're going to be hard to beat
What Marquee matchup are you looking forward to in the Sweet 16? Which one's going to come right down to the wire?
Jordan: Lin Dynasty vs. Yellow Mamba is going to be one for the ages. I can see this one coming down to a last minute vote (by me probably), but Yellow Mamba has the power of Kobe - it's going to pull it off. Go ahead and make dinner plans during the Jeremy vs. Crimson Guard matchup — I think everyone on Jeremy's bench is going to get some second-half playing time during this blowout. 
Andrew: Despite a certification in Bracketology from Lunardi University, I have no idea who's going to prevail in the dogfight between Half Man Half Am-Asian and Tim Tebow for Liberals. Maybe we should bring in Mike Vick for some dogfight analysis?
Franklin: I like Super Lintendo vs. Crouching Tiger Hidden PG. If Selection Sunday had gone differently and Lintendo had been put where it belonged in a pun-based region, I could have seen both of these names making the Final Four. Alas, cruel fate has destined that one won't even make it to the Elite Eight.
Jacob: Like Franklin, I'm upset to see Lindustrial Revolution and Smokin' Lindo, Sippin' on Lin & Juice meeting this early on in the tournament. They are both smart, relevant nicknames with bright futures. Maybe one of these names will find success at the National Linvatational Tournament later on this year. 
That's it! Thanks for reading the Lin-alysis, and check back tomorrow for the Elite Eight!