The NBA finals is upon us, and certainly a moment too soon.  The offseason's a week and a half away!  Now I'm missing those 16 games we lost to petty labor strife.  It's too early to start looking forward to a summer of Law and Order reruns.
Ah well.  What to do?  The teams we discuss in this column have been in offseason mode for a number of weeks now.  What have they been up to?  Mostly hirings and firings, of course.  And making sketchy out-of-court settlements.  Let's get to it.
1. Revisionist History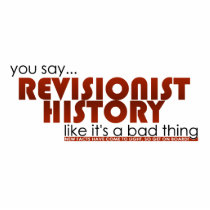 The Blazers finally hired a new general manager.  Neil Olshey, who until last week was the general manager of the Los Angeles Clippers, was plucked up by Paul Allen and company to rebuild the franchise.  Olshey's hiring was widely celebrated in Portland.  His introductory press conference contained glowing recommendations from Allen and team president Larry Miller, who all lauded his work with the Los Angeles Clippers. "He has the skills and the vision to successfully guide our organization into a new era of Trail Blazers basketball," owner Paul Allen said in a statement relased by the team.  "He's proven that he can quickly turn around a franchise, and we are confident he can do that in Portland."  Everyone, from Allen, to Miller, to former acting GM Chad Buchanan all praised Olshey's ability to turn the Clippers around, and turn them into the Pacific Division-winning team they were this year.
It may be me, but one could make an argument that David Stern played the biggest role in the Clippers turnaround over the last few seasons, not Olshey.  Of course, the biggest reasons that the Clippers are a playoff team now (and figure to be a playoff team for the foreseeable future) are because of two players: Blake Griffin and Chris Paul.  Now, Blake came to the Clippers because they were an awful team, and lucked into the first pick in the 2009 draft.  Mike Dunleavy was the caretaker of the Clip Show at that point, so if someone's going to get credit for being awful, having some really good luck, and picking a surefire superstar with the number-one pick (and that's a weird thing to get credit for), all credit goes to Mike D.  Meanwhile, Chris Paul became a Clipper not really through the efforts of Olshey, but rather, because David Stern, who at the time was the primary decision maker for the league-owned New Orleans Hornets, didn't want Paul to become a Laker.  Therefore, he famously vetoed a proposed trade that would send Paul to Jerry Buss' team, and instead sent him to Sterling's operation.  Granted, Olshey signed Caron Butler, DeAndre Jordan, Kenyon Martin, Nick Young, Chauncey Billups and current coach Vinny Del Negro to contracts, as well as traded for the draft rights for Eric Bledsoe.  And granted, all of those guys played key roles in the Clippers' regular and post season success (especially Bledsoe).  But the reason Olshey was able to attract those players (and former players turned coaches) in the first place was the presence of CP3 and/or Blake.
So I'm fine counting Olshey among the league's finest young GMs.  I think he's a smart hire for the Blazers?  But we should be more careful when an executive is credited with "turning a franchise around."  The factors in play are variable, diffuse, and usually difficult to attribute solely to an individual.
2.  Larry, Larry, Larry.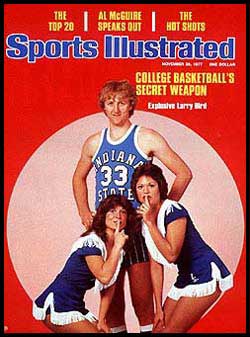 Though he hasn't played a minute of professional basketball in nearly twenty years, Larry Legend is still breaking hearts.
Larry Bird, of course, is the President of the Indiana Pacers, and was recognized for his efforts in building the Pacers franchise to what they are today.  He has the distinction of being the only person in NBA history to win Most Valuable Player, Coach of the Year and Executive of the Year; a rare triple-crown that will likely stand alone for quite some time.  He's got clout and gravitas — decorated at every level, and feared as much as he's revered.  Simply put, you don't want to get in Larry's way.
This is a lesson that David Morway, the lame-duck general manager of the Indiana Pacers, has learned the hard way.  Reports came out this weekend that Morway (who also interviewed for the Blazers' GM job), was likely going to be replaced by Kevin Pritchard, the former GM of the Blazers who served as Director of Player Development under Bird this season.  It helps that Pritchard has a proven track record as a competent GM in Portland from 2007 to 2010, and a relationship with Bird that traces back to their days as teammates on the Boston Celtics.  But additionally, it seems as if Morway forgot an important trait about Larry Bird: don't fuck with Larry Bird, or whatever Larry Bird is in charge of overseeing.
According to most reports, Morway hasn't had a working relationship with Bird since the 2011 offseason, when he blew a few home-run trades for the Pacers.  Apparently the Pacers had a deal in place where the Grizz would receive Josh McRoberts (now riding the pine with the Lakers) for O.J. Mayo, but Morway ruined the entire thing with his insistence that the Grizz also take Brandon Rush as well.  Bird was infuriated, and instantly cut Morway out from any decision-making discussions.  He also basically told Morway he wasn't cool enough to hang out with him anymore, and stopped inviting him to dinners and social gatherings with other Pacers executives.  For the past few months, Bird has sat with Pritchard, or owner Herb Simon at games, while Morway sits several rows up, by himself.  That's kind of sad.
Lesson: don't fuck with Larry Bird.  Don't you ever fuck with Larry Bird.
3. Throw Money at the Problem. 
Men are ridiculous. We are.  Men are also pretty stupid and privileged in their position in society, and behave in a way that takes this sad fact for granted. I can freely admit this, shameful as it is.  And I can point to the NBA as proof.
This week, the Warriors settled an existing sexual harassment lawsuit out of court.  The suit alleged that Monta Ellis, a former guard for the Warriors, sent inappropriate texts and pictures to Erika Smith, who served as a director of community development with the franchise.  When Smith complained to the team about Ellis' behavior (which included him sending a picture of his genitalia to Smith), the team jointly reprimanded them both, and then terminated Smith from her position with the franchise.  Smith's lawsuit accused the franchise of wrongful termination (in order to avoid a sexual harrassment suit), and pursued financial restitution for emotional and physical damages.  The Warriors, as stated before, have settled the matter, and consider the case closed.
This is another sad entry into a long list of inappropriate behavior between male professional players and female employees within a given franchise.  Brett Favre is the pioneer, while Greg Oden is the up and coming star (though his penis pic went to a fan, not a team employee).  In all of these cases, the women have been paid off by the team to keep quiet, while the player is reprimanded, and at the very most, fined.  Charges are never pursued (except in the case of Anucha Browne Sanders, a former executive with the Knicks, and Isiah Thomas, who was the GM at the time, and that case was eventually settled out of court as well).  It condones terrible behavior, and fails to elevate teams (and the league) to the level of progressive liberals that most marketing departments try to promote.
While I'm glad Erika Smith, Jenn Sterger, and Anucha Browne Sanders are richer, they are pariahs within their industries, and labeled as high-risk hires in spite of the fact they did nothing wrong.  It highlights one of the many shortcomings in our patriarchal society.