Editor's Note: I sat in front of my computer this morning at a loss for words about the Heat's title-winning performance last night.  I wasn't quite sure what I was feeling in regards to the entire affair.  So, I decided to ask The Diss Collective, in the hope that they'd provide some clarification and tell me how they felt about what had just happened.  And, unsurprisingly, they did.  Their feelings on the Heat's victory are below.
Franklin Mieuli
Relief: These stupid LeBron narratives are over.  I won't have to hear anymore about how he isn't clutch, doesn't have a killer instinct, etc.  He is a top-ten basketball player of all-time, with a chance to move into the top five, and I feel more free to enjoy that now.
Happiness: For LeBron and Chris Bosh.  They deserve this.
Worry: James Harden was built up this entire year.  Great player, fearless, awesome beard.  After his phenomenal Western Conference Finals series, he was a the top.  And then came the fall, with a terrible NBA Finals and a lot of backlash over his flopping.  A small sample size (five games) against a great defensive team does not a career make.  Harden is 22, a great player, and had a good (not great) playoffs, and will continue to get better.  I just hope we keep liking him and haven't turned him into a scapegoat.
Omar Bagnied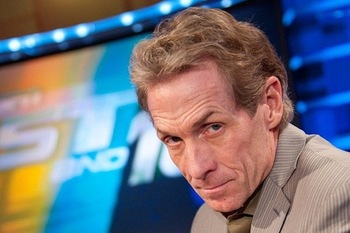 1.  People need to unfollow Skip Bayless on twitter en masse.  Cease paying attention to him.  He never takes responsibility for recklessly inaccurate and disparaging remarks, not unlike a child.
2.  LeBron needs to go on First Take and shove the Championship and MVP trophies in Skip's face, yell at him and then walk off, leaving Skip a shell of a man.
3.  OKC needs to move Westbrook to the 2.  Durant needs to lay down the law and become the permanent number one option on the team.  Harden is gone.  I feel no remorse for Clay Bennett.
Jairo Martinez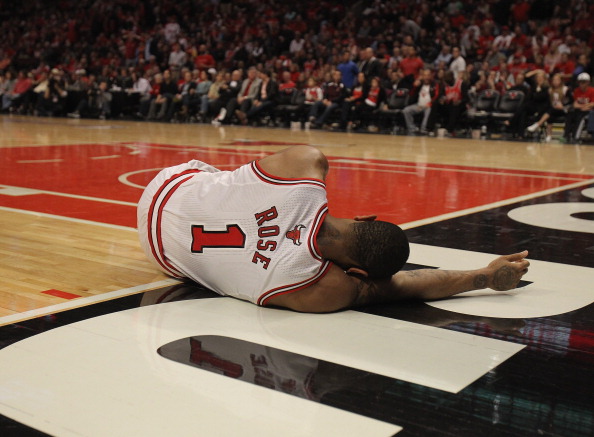 As a Bulls fan, I feel many different things.
What could have been if Derrick Rose didn't get hurt?
Did those non-calls really change the complexity of the series?
Are Sonics fans truly happy now?
Does LeBron get what it takes to win now?
With hindsight being what it is, if LBJ were to suffer the same agony he endured for two years but achieved the same result, would he have stayed in Cleveland?
Did we just see the end of the superstar team rosters in favor of better supporting casts/role players?
Did Kevin Durant just get better?
Andrew Snyder
I heard LeBron's postgame interview over the radio last night driving home, and it made it less easy to hate on LeBron with no visual.  Conveniently, LeBron said everything that made you happy for him — I cracked up when he said "it was about damn time" that he won a ring — frankly because I felt the same way.
I've always argued LeBron was a better individual player than Kobe since 2007 (current LeBron versus current Kobe), and he finally has the title to back it up.  Kobe doesn't even deserve that 2012 ring anyways (6-24).  Kendrick Perkins heartbreak finals losing streak continues!
Joe Bernardo
Satisfaction because it reinforced the fact that winning ball is team ball.  Throughout the season (And especially the playoffs), LeBron was running on fumes and D-Wade and Chris Bosh were playing hurt.  The Heat won the championship only when Shane Battier, Mario Chalmers, Norris Cole and motherfuckin' Mike Miller stepped up offensively, and the whole team was playing GREAT team defense.  The knock on LeBron was always that he wasn't clutch (which really translates to scoring all the points in the last 5 minutes of the 4th quarter).  Such a ludicrous claim (which I blame on MJ and Kobe!).  This win proved once again that the true value in a player is what he can do for the team.
Jordan Durlester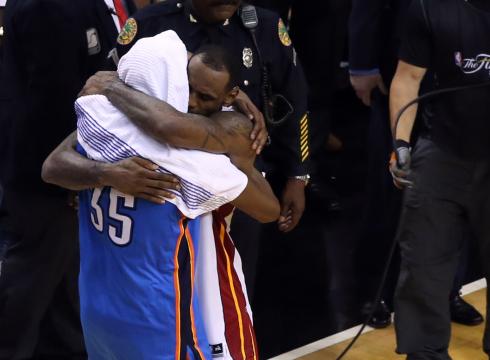 What an absolute symphony of mixed emotions.  I feel relief, more than anything, on behalf of LeBron.  If they hadn't managed to pull it off this year I can't imagine the shitstorm that would have undoubtedly ensued.  But then again — LeBron said it best — he didn't have to prove anything to anybody.  As cliche as it sounds, if you watched this man play throughout the regular season and playoffs and still can't appreciate his game without a title than you're just being foolish.
I feel bad for the Thunder players, I feel bad for the Thunder fan base, and I feel ecstatic that Clay Bennett doesn't own a championship ring.  I also think losing this year might be the best thing for OKC - had they won, the story would have been "Heat lose!" as opposed to "Thunder win!".
There was a public outcry (especially after Game 1) that KD was on the same level or even better than LBJ.  Fans and pundits were demanding he get put in the same category of greatness.  However when he had a bad (there's really no other way to put it) rest of the series there was relatively no bad press facing him.  Is that fair?  LBJ gets DESTROYED when he underperforms, and if you think KD is on his level, where is the criticism?
I didn't want Miami to win.  I guess I'm glad they did?
Symbol Lai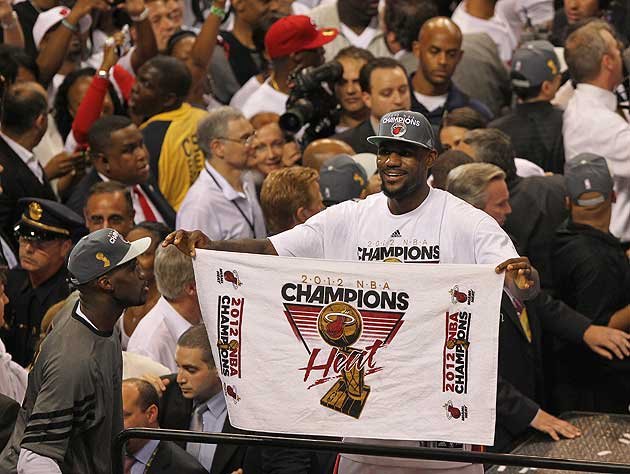 Happiness for LeBron.  Last year must have been traumatic for him.  This year, as many Diss-cussants have noted, he seemed to channel a much more subdued superstar-ness and really tried to learn from his mistakes.  It's nice to see a guy succeed under those circumstances.  It conforms perfectly to the narrative of one of those comic book superhero movies.
Anxiety for sports journalists of major outlets like ESPN.  What in the world are they going to write about now that they don't have the LeBron story to harp on?
Relief for discerning sports fans because we will have new story-lines to look forward to next year.
Happiness again for LeBron.  He looked like a kid jumping around on the sideline even though he's 27 and huge!  It was really cute.
Perplexed for a split second when LeBron said that this was the happiest day of his life.  Usually those comments are reserved for the birth of one's children so it took me a little off guard.  But the guy was asked what it felt like to win a championship in the heat of the moment so I get it.  It was funny is all.
Then I felt a twinge of "Ugh.  That looks so awesome.  I want that."  Just because it is not easy being a fan of teams that are not surefire dynasties.
Brian Benjamin
Despite watching every other game of the series I didn't realize they won until I heard it on the radio this morning.  The series started losing its luster after the Heat won 3 straight.  LeBron deserved a championship sooner or later.  So does Durant, but his time will come.  So how do I feel about this championship?  Mostly apathy.  But getting excited for the draft!
Alex Maki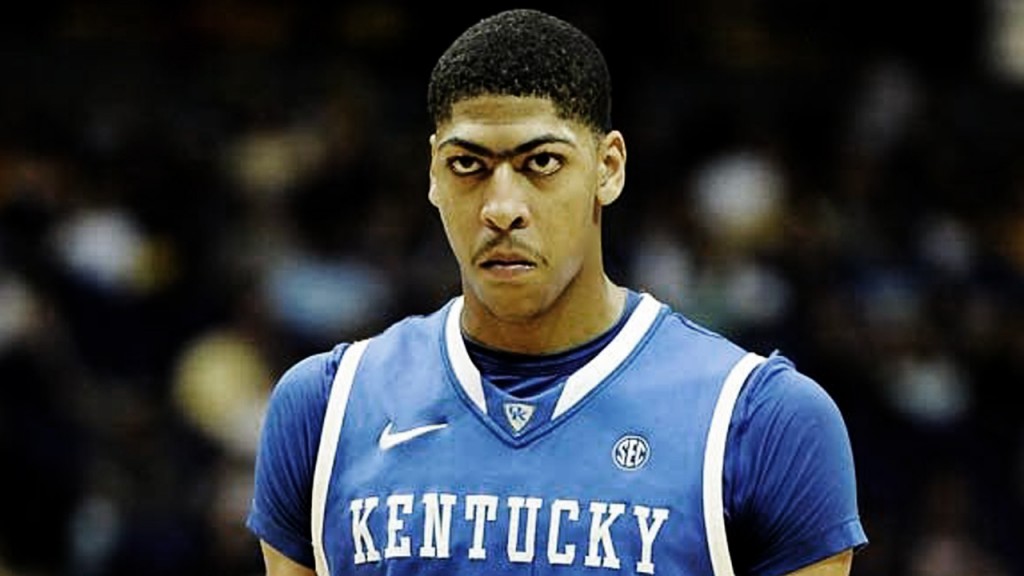 Meh.  When is the draft again?
Jacob Greenberg
Game five was an eight-hour epic for me. It started in front of an AirTrans gate in Milwaukee International Airport, lasted throughout a three hour flight, and concluded on my laptop with my friend Dulce in my apartment (having concluded about two hours before).  In the end, I mostly felt tired from my trip, but in regards to the outcome of the series, I can truly say I felt nothing.
This was the logical conclusion to the entire affair.  LeBron's time had clearly come — this was apparent fairly early in the series.  His performances had a quiet urgency to them.  The Heat also gelled  in a special way — like Joe said, it was the efforts of Chalmers and Battier that really kept things glued together.  The Thunder aren't really worth talking about.  They are a team with unlimited potential, and the worst thing they could do is overreact to what has been remarkable growth in each of their four seasons of existence.  They will be back.
I do feel we have entered a "new normal" in terms of team-building, similar to the three seasons after the Lakers won in 2000.  I do think teams will retool themselves to contend with teams like the Heat and the Thunder.  Whereas teams attempted to become bigger and bulkier in an effort to stop Shaq and Kobe, I feel teams will continue to become smaller and leaner in an effort to check LeBron, Durant and their friends.  This will make players like Rudy Gay, Andre Iguodola, and Luol Deng very attractive for contenders looking to shake up their rosters without replacing points.   I expect a very busy offseason.
And while it's far too soon to predict whether the Heat will repeat, I cannot see them getting worse.  With results now guaranteed, many more talented players will accept less money to get a trophy.  This will be an offseason to remember, but a finals that I may soon forget.