Editor's Note: Today on The Diss, Hans Peterson checks in to deliver, at best, some informed guesses about this NBA season.  While we'd like to think we're decreasingly obscure, we're still pretty dang obscure. But it's a nice thought.  
*****
The 2012-2013 NBA season is now well over one month young, and I have watched roughly 14 minutes of it live.  This is a problem when one has tentatively committed to occasionally assist his friends on their mission to become famous basketball pundits by very inconsistently contributing some very unpaid labor.  Alas, the daily demands of a job + adulthood + marriage + very halfhearted PhD pursuits + desperate attempts to cling to my youth in the face of the impending 30-year anniversary of my birth have left me with little time for the refreshingly new-yet-largely meaningless portion of the NBA season.
So what do do with no spectating insights to draw from?  Form a new niche!  Do you know how many NBA bloggers regularly watch the NBA?  Me neither, but I'm quite certain it is a lot more than those who don't.  Do you know how many regular readers of a decreasingly obscure NBA blog regularly watch the NBA?  Let's conservatively it, "most".  So I have an opportunity to give a unique perspective here as a guy who knows basketball, but has not watched it since the Heat cut down the nets.  Based only on my perusal of standings, statistics, and the handful of articles I've read this year, here are my thoughts, reactions and questions about the new season.
* I thought Chicago was a team to be feared even without Derrick Rose.  It appears that was untrue.
* Biggest disappointments thus far: Indiana, Denver, and fans who were already complaining that they were bored with the San Antonio Spurs back in 2005.
* Right now, Anthony Davis is 4th in the NBA in PER!  Granted, only 6 games.  But still…
* Phoenix and Charlotte have already won 7 games each.  I thought that might be their combined total in April.
* That said, wouldn't you rather be a Wizards fan right now and be guaranteed the best lottery odds vs. a Phoenix team meaninglessly pretending to contend with a roster featuring no upside?  Who on that Phoenix roster is going to be a useful piece on a contender in the next four years?  Scola is 32.  Jermaine O'Neal appears to have taken a brief dip in the Pool of Lazarus, but he's 34.  Channing Frye?  Markieff Morris?  I guess maybe 7th or 8th men on a great team.  Phoenix should make it a point to not win another game this season.
* Speaking of Phoenix, did you know Michael Beasley plays for Phoenix?  Huh.  Speaking of Michael Beasley, did you know he is 23 years old?  I think I would have guessed 29.  Hasn't he been disappointing mid-level teams who played the Beasley lottery for at least a decade?  He's the new Ricky Pierce: "He's awful." "But he can create his own shot!  He's capable of 25 a game!  You can't teach natural ability!"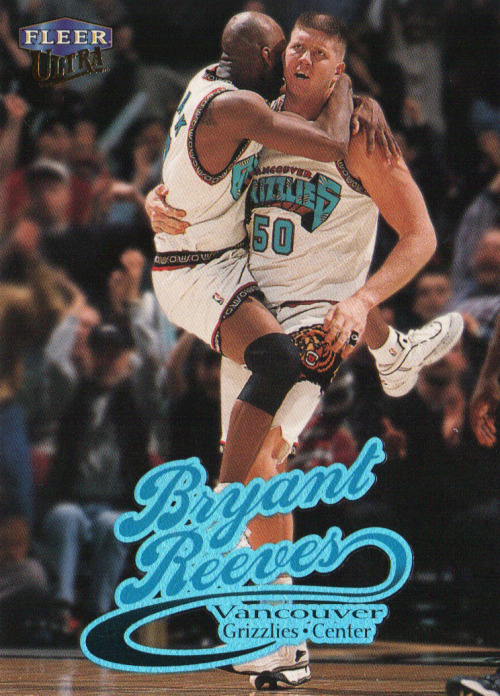 * Speaking of "did you know", did you know that the Grizzlies have the best record in the Western conference?  I'm assuming everyone but me knew that.  I'm not even going to explain that or look up the statistical evidence.  I will just confidently assume that Bryant "Big Country" Reeves must have really had a breakthrough and is taking the league by storm.
* Okay.  I took the plunge and looked at the Grizzlies' statistics.  It appears they are emulating the 2004 Pistons model and playing outstanding defense while having four player put up double-digit points per game while no one puts up 20 or more.  So, people who have watched a full quarter of basketball this season: is anyone buying this?  Just looked up the gambling odds.  Apparently not.  The site I looked at puts them at the sixth most likely team after the Heat, Thunder, Lakers, Spurs, and Clippers.  When more people believe in the Clippers than you, you have work to do.
* Also, does anyone actually think a team that is not the Heat or Thunder are winning it all this year?  Go ahead, give me a reason to pay attention before May, but it appears to me that D-Rose is pulling a Grant Hill circa late 1990s, the Lakers ran into age/injuries/sensitive Spaniards, and the Knicks are trying too hard compared to the teams that know they will be there when it counts.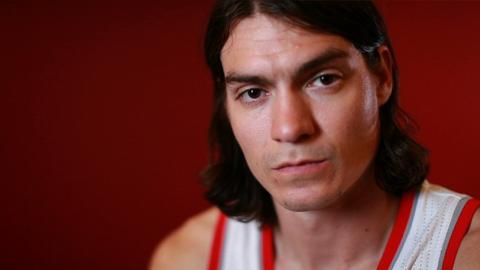 * Remember when everyone hated/admired/envied Portland as the team of the future (currently 12th of 15 in the Western Conference), who somehow lucked into (i.e., Kevin McHaled into) Brandon Roy and Greg Oden, and who somehow got a top-5 PF in LaMarcus Aldridge?  Boy, if Brandon Roy and Greg Oden only had cartilage, that Thunder/Blazers rivalry would really be something to watch in the next 5 years.  And this team waived Adam Morrison in October this year?  Seems to me like the Diabetic Larry Bird might be just what the doctor ordered about now.
* Tyson Chander has a .712 field goal percentage right now.  DeAndre Jordan is second with .598.  I have two advanced degrees, and neither of them have anything to do with useful quantitative skills, but .712 is a lot higher than .598.  In fact, .712 is in Wilt Chamberlain territory (.727 in 1973 if you are curious).  This is the most amazing individual story in basketball right now, and my guess is that even if I had been watching games regularly I would not have heard anything about it.