As The Basketball Jones wrote about last week, 2012 was the year that fashion took off in the NBA. In thirty years the things I will remember about the 2012 NBA playoffs will probably be 1. LeBron's domination of the Boston Celtics in Game 6 and 7 of the Eastern Conference Finals, and 2. Russell Westbrook's post-game press conference attire.
Incredibly, in just six-months we have gone from players mostly un-ironically wearing glasses without frames, backpacks to press conferences and Craig Sager-esque jackets to attempting to revive the already tired ugly Christmas sweater trend. Indeed, for their Christmas Day match-up against the Nuggets, Clippers players Matt Barnes, Chris Paul, Blake Griffin, Ronny Turiaf and Trey Tompkins all showed up to the arena wearing some godawful sweaters.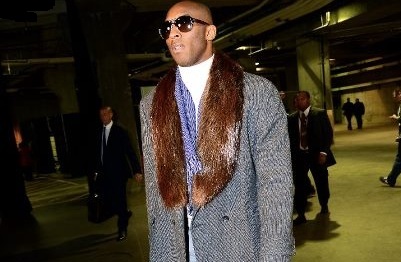 If you thought competitive maniac Kobe Bryant was going to let the Clippers claim all the hipsters points in Los Angeles, well you don't know Kobe Bryant very well. No, Kobe showed up to the Staples Center wearing what is probably best described as a greatcoat with a fox fur collar. Kobe described it as "my Frank Lucas", referencing the Harlem Gangster made famous by Ridley Scott's American Gangster. Uhh, ok Kobe. Whatever you say Kobe.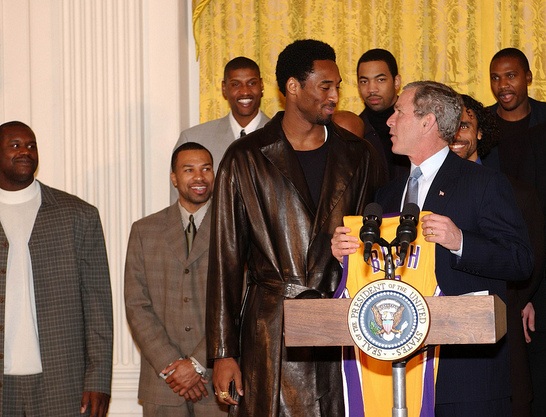 Whether or not Kobe's coat constitutes being well-dressed (hint: it doesn't), reddit user newguyonfire brings us back to a time, as newguyonfire describes it, "when Kobe wasn't paying somebody to dress him". Is that…a full length leather trench coat over a black t-shirt with a hint of undershirt showing? I can't even make a joke about that outfit because I'm not sure if a Matrix, Star Wars or Lord of the Rings one is more appropriate. My snark-dar is going haywire. I think the correct joke is: did the Secret Service confiscate Kobe's purple light saber when he entered the White House?
Of course, if you know me, you know that all those words and pictures are just a set-up for the punch line. A set-up for the Tumblr that justifies the existence of all other Tumblrs. A set-up to point out the failings of a man who was only ever good at one thing, but goddamn was he good at it. Yep, the punchline is Michael Jordan. What the F*** is Michael Jordan Wearing? The best worst of the bunch?
Classic Golf Attire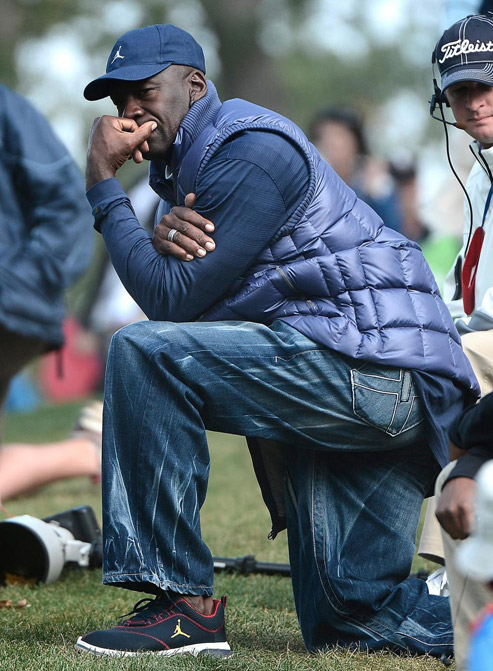 A Suit Fit for A 7'2″, 350 Pound King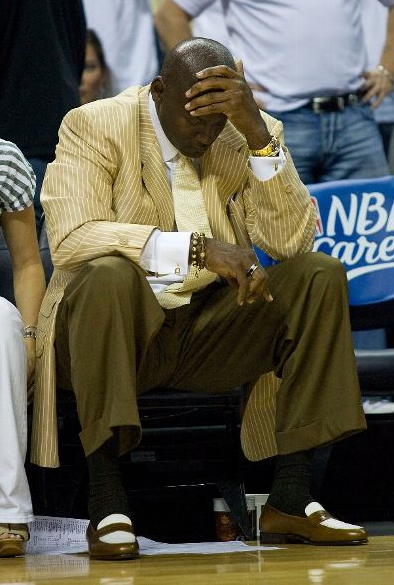 And of course, The Classic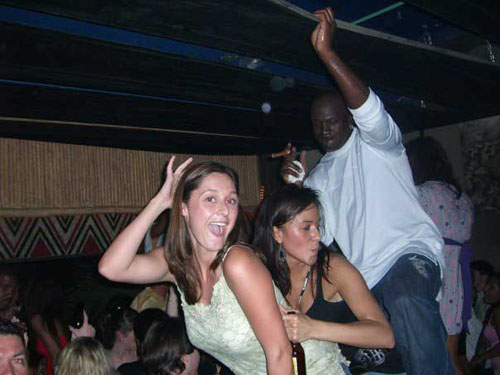 Happy New Years Michael!