Now that we have begun the new year, excuses like "team x is still learning to play together" or "team y has had a difficult schedule" sound even flimsier than ever. There are some teams that were expected to contend that haven't, and some teams that were expected to be okay that are terrible. Today we asked the Discussants to play a little game called "Solve! That! Mess!" The rules of the game are simple: as best you can, solve all of the the given team's problems in one single move.
1. The Lakers are 15-19, in 11th place in the West, they can't play defense, and half their team is injured. Solve! That! Mess!
Kevin Draper: The Lakers should ignore the haters. They have numerous problems (old, no bench, no D) that can't be solved by a quick trade or coaching change. They should ignore the haters and hope that their four Hall-of-Famers can figure it out.
Andrew Snyder: Trade Pau Gasol for a wing player.
John Reyes-Nguyen: Trade Pau for some defensive minded young players. Lakers don't need any more skilled offensive players. They need guys that can run, defend, and hustle. Pau's our only trade asset (besides D12, but that's a hole other can of worms) and we won't get equal value in return. The only hope is to trade him for pieces that play D.
Kenji Spielman: Hire Phoenix's training staff away from them.
Jacob Greenberg: The one thing they haven't tried in 17 years: put Kobe on the block. See what you get.
2. Royce White refuses to play in the D-League, and Houston has suspended him. Solve! That! Mess!
Kevin Draper: Royce White's agent can solve this mess by resigning. He is clearly unable to get Royce to stop shooting himself in the foot with the Twitter gun, and hasn't been able to broker a deal between White and the Rockets. Let somebody else try.
Andrew Snyder: Editor's Note: Andrew Snyder did not write this. My name is Andrew Snyder, and I went on a random Fab Melo rant instead of actually answering the question. Here is a fun fact about me: I can only grow a very patchy beard.
John Reyes-Nguyen: Not sure if they can but the Rockets should just cut their loses and cut him. They are an up and coming team and don't need this type of distraction. I'm sure prior to the draft they were well aware of his anxiety issues and have taken steps to help him out. Whether or not it's adequate or he's just not responded to it is anyone's guess. Twitter certainly isn't helping either.
Kenji Spielman: Get an actual independent mediator in. Clearly Royce is not going to work out as a "normal" NBA player. This is fine, as long as the Rockets actually get him the help and support he needs. I really like his plan of having a league wide mental health policy. I also like Kevin's post from a while back that the Rockets had the opportunity to set themselves up as the team that could grab undervalued resources like White by being a team that players with mental health issues could trust. They flubbed that one.
Jacob Greenberg: Maintain the status quo. It's not really a mess. The Rockets are playing it very safe; setting firm boundaries while adhering with the Americans with Disabilities Act (as far as I can tell). The Rockets have far less to lose in this than Royce.
3. Even with the return of their savior Avery Bradley, the Celtics are barely holding down a playoff spot. Solve! That! Mess!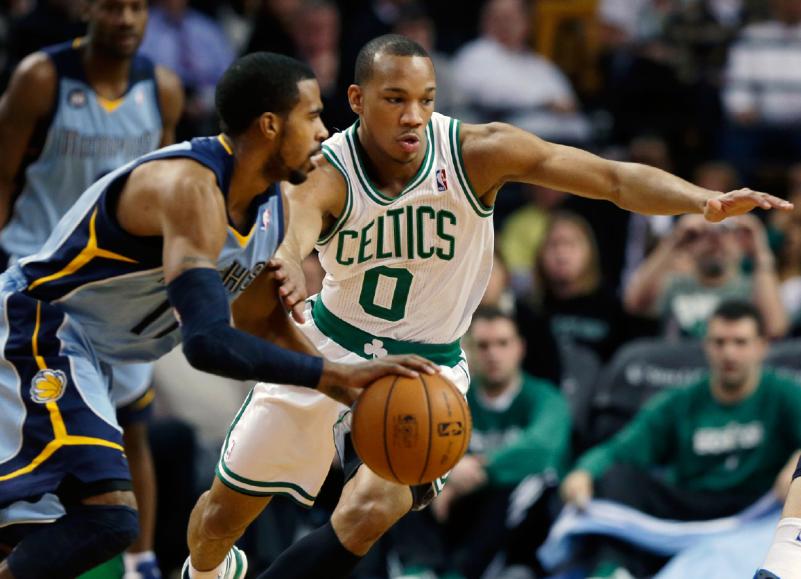 Kevin Draper: The Celtics should trade Paul Pierce. It's time to admit that they held onto those old guys for a season too long, and finally transition the team to Rajon Rondo. Pierce has an attractive expiring contract next year, and could fetch something young and good.
Andrew Snyder: Trade for a serviceable center to backup KG or pair with him in the front court? Play Sullinger more minutes and Brandon Bass less minutes? Calm down though, Bradley's been back for two games. It'll take some time to shake the rust off and for Jet Terry to re-establish himself as one of the premier bench gunners in the league, which is the role the Celtics signed him for.
John Reyes-Nguyen: Join forces with the Lakers. Have a sit down meeting with Stern and convince him again that mediocre Lakers and Celtics teams are bad for the NBA. Stern will pull some strings, as he always does, and voila Lakers and Celtics are 3 and 4 seeds in the playoffs.
Kenji Spielman: STOP PLAYING JEFF GREEN! The man is bad at basketball.
Jacob Greenberg: Stay the course. If the Celtics are above .500 come All Star break, they'll be in better shape than they were at the same time last year, when they limped into the ASB 2 games under .500 and then went all the way to game 7 in the ECF.
4. The Wizards are just terrible. Other teams in the NBA are bad (Bobcats, Hornets, Cavaliers) but the Wizards are just godawful terrible. Solve! That! Mess!
Kevin Draper: Ted Leonsis can solve this mess by firing his entire front office. GM Ernie Grunfeld is a holdover from the era in which former players with no business experience could be GMs. Time to get in a whole new crew.
Andrew Snyder: Even Barack Obama couldn't solve this Washington D.C. mess… so how can anybody solve the Wizards? RHETORICAL, reubs.
John Reyes-Nguyen: I think they should trade for Cousins and hire Paul Westphal. Then start a reality show and give the crew all access. If they can't be exciting on the court, they could be off of it.
Kenji Spielman: Go Costanza on this one. Think of whatever they were going to do, then do the opposite. To paraphrase a misquotation, the definition of insanity is doing the same thing and expecting different results.
Jacob Greenberg: Miami Marlins-esque fire sale. Everything must go. Nothing is untouchable.
5. Dallas has plummeted to 13-22 and Dirk was recently quoted as saying "you can't build around hope". Solve! That! Mess!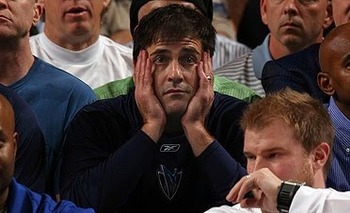 Kevin Draper: Dallas can solve this mess by putting faith in the Mark Cuban, Donnie Nelson and Rick Carlisle triumvirate. Dallas has the best combination of attractive franchise + cap space this summer and next. They may not have been able to land D12, CP3 or Deron Williams this last offseason, but they will get their fish.
Andrew Snyder: Fire Rick Carlisle and let him coach the Wizards?
John Reyes-Nguyen: Let the season play out. Try to keep the cap space clear, trade Shawn Marion and rebuild. Hope that Kobe punches D12 and he doesn't re-sign with the Lakers.
Kenji Spielman: I actually think everything is pretty much according to plan. They didn't get the big name they wanted, but they will, eventually. A trade or this summer. Worst case they pick up a good pick. It is a sad reality of the NBA that it rewards losing from time to time.
Jacob Greenberg: What else can you do at this point? Somebody's gonna take your cap money. That's why you have it, right? Just sign the right players this summer. The last two years have led up to this moment, free agency 2013. Don't blow it.