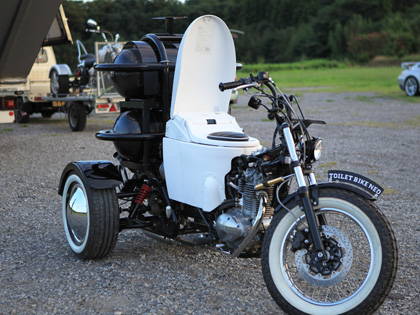 Full speed to the second round!
Kareem: 20 Things I Wish I'd Known When I Was 30
Kareem Abdul-Jabbar
Esquire
Kareem Abdul-Jabbar is a top 5 all-time NBA player, yet his post-NBA career media game might be even better. He had that memorable role in Airplane and had a lengthy IMDB filmography. He has authored eight books, and absolutely crushes other celebrities on Jeopardy. Of late he has turned to culture critic, writing about HBO's Girls and now giving advice to younger Kareem. His "Thins I Wish I'd Known" are both funny and relevant, the best kind of advice.
-KD
Thirty Questions (Part I & II) 
Bill Simmons
Grantland
Over the course of the last two years, internet-legend-turned-NYTimes-best-selling author-turned-television-personality Bill Simmons made a LeBron-esque turn from hero to heel.  That is to say, you're far more likely to hear criticism about the Artist Formerly Known As The Sports Guy than you are to hear a compliment.  I don't know whether any of it is legitimate or not — I don't "like" any studio analyst, really, and Simmons isn't doing any worse of a job than anyone else — but I do know that I still enjoy reading "old" Simmons-like work.  Simmons' "Thirty Questions" is some vintage Sports Guy, the perfect balance of basketball smarts, pop culture references, chuckle-worthy one-liners and mildly obnoxious name-dropping.  Give it a read today.
- JG
Warriors Didn't Win an Upset; Nuggets Lost to the Better Team
Ethan Sherwood Strauss
Warriorsworld
From the wreckage of playoff series', a single narrative usually comes to dominate. Sometimes these narratives are simple and dead on (the Heat are a much, much, much, much, much better team than the Bucks), but other times they're just wrong. The dominant narrative to describe the Warriors "upset" of the Nuggets is just that: it was an upset predicated on lucky shooting. As Sherwood Strauss explains however, that is a lazy, simplistic reading of the matchup. In fact, the Warriors beating the Nuggets may not have been an upset at all.
-KD
David Kahn's Exit Interview
Jerry Zgoda
The Star Tribune 
I have been a cognizant NBA fan since 1999 (my fanhood from 1990-1998, aka The Jordan Years/Ages 5-13, do not really count) and I cannot remember a GM more polarizing than David Kahn.  Kahn, the Minnesota Timberwolves GM/brunt of Star Trek jokes from 2009-2013, had an eventful stay while he ran the show in Minneapolis.  While he lead the front office, he drafted and skipped over stars, hired and fired a terrible coach, promised playoffs but cautioned four to five years of losing, stupidly compared Chris Webber to Darko Milicic, and brought in tons of different forgettable players to take Glen Taylor's money.  There was some right in Kahn's reign of error, but also a lot of wrong.  Luckily Kahn, for better or worse, has been one of the most forthright executives in the NBA today, and he is his (seemingly) typical loquacious self in this four-part interview with Wolves beat writer Jerry Zgoda.  Who knows if we'll see him back in the NBA again.  I certainly won't miss the way he speaks; like he's always talking to a 4 year old.
- JG
Here's Why the NBA is Forcing the Sacramento Kings Owners to Accept a Low Bid
Matthew Yglesias
Slate
Given how much we've discussed the Kings relocation on this lightly-read blog, you'd think we would've had a major feature to celebrate the news that the team is likely staying in Northern California after a unanimous recommendation from the relocation committee against any potential move elsewhere.  But we've said our piece about it.  In my opinion, this short piece from Matt Yglesias wraps up the proceedings nicely.  Though Kings blogger Tom Ziller took exception to Yglesia's opinion (Ziller seems to dislike anything that offers any sort of opinion counter to "the Kings should stay in Sacramento, always", but that's understandable), I think it makes a number of original, interesting points.  The biggest takeaway from Yglesia's piece is that by choosing a "more" publicly funded arena in Sacramento, and moving away from a "less" publicly funded arena in Seattle, the NBA is making a choice between smart public policy (Seattle) and what they'd prefer to see in other NBA cities from here on out (Sacramento).  Indeed, it does seem as if the NBA can wring more arena subsidies out of Sacramento; something they'd prefer to see in other future situations.  To me, that seems to be the most important point, and one that seems accurate, regardless of Ziller's focus on (perceived) "sympathy" for the Maloofs, and differences in the numbers used to support the argument.
- JG