When I read that the Dallas Mavericks had signed Samuel Dalembert to a multi-year contract to become their starting center — the final death blow in a summer full of free agent signings that look like leftovers on fine china — I finally felt safe declaring the dream in Dallas dead, and no longer simply deferred.  It seemed finally appropriate to tear through Big D (a city I've never visited; I picture big skyscrapers, cowboy hats and permanently shimmering heat on unforgiving pavement) like a meth-head in a Hallmark store; decrying bizarre transactions and questionable failures to keep pace with the rapidly improving Western Conference.  My lips moistened and my eyes lowered to sinister slats, Mark Cuban fully in my blog sights, ready for the blog arrow he has always deserved from this humble little blog crossbow.
But then my goddamned brain got in the way again, and I against my better judgement, I started thinking about the whole Mavs-related picture. Now, strangely, I will not sit here and eulogize the Mavericks.  For the best, probably.  After all, their 2013-2014 record, like 29 other teams, currently sits at 0-0, so it would be a premature eulogy, in any case.  But my, does it take great effort.  Indeed, the past two summers were supposed to be hot months of rebirth and renewal for the 2011 NBA champions.  Their plan was widely known: preserve financial flexibility through assembling short-term contracts around a certifiable star player, in the hopes of clearing enough space to sign some Dallas-sized fish.  They weren't the first team to go about rebuilding through this avenue. This was the method used by the Miami Heat in their quest for LeBron James (and whomever else would come; in this case, Chris Bosh).  A variant of this framework was utilized by the New York Knicks (they had no certifiable star, save for David Lee) in an effort to get their own 2010 prize (Amar'e Stoudemire and Carmelo Anthony, to a certain extent).  Like everyone else, the Mavericks coveted Deron Williams, Chris Paul and Dwight Howard, all unrestricted free agents in 2012 and 2013.  And by now, their story — and seeming fate — is well known.  Over the course of 2012 and 2013, the Mavericks passed on giving market-value deals to 2011ers like Tyson Chandler, J.J. Barea and Jason Terry, and chose to tender shorter contracts to O.J. Mayo, Vince Carter, Elton Brand and Chris Kaman.  Though there were legitimate financial reasons to balk at signing members of the championship team to their asking prices, the implications for the team were lasting. And now, in July 2013, Deron Williams is a Net, Dwight Howard is a Rocket and Chris Paul is a Clipper.  The money meant for those players has now been distributed to Jose Calderon, Monta Ellis, Devin Harris and, most recently (and hilariously), Samuel Dalembert.  Certainly this is a far cry from the two Olympians playing next to Dirk fantasy that informed the Mavericks front office activity over the previous two seasons.
While the results of the past two summers must be disappointing to the hardcore Dallas Mavericks fan, the casual fan of the league can't be terribly surprised that Mark Cuban failed to get his prized free agents, and maintain his seat at the top of a pile of lopped-off heads.  Indeed, despite their championship in 2011, and their fortunate placement in the fifth biggest television media market, the Mavericks have struggled to acquire a "big market team" label enjoyed by the teams in other massive media markets, like the Bulls, Knicks and Lakers.  Why that has been the case is puzzling.  The 2011 run to a championship was undoubtedly a fantastic moment for most casual NBA fans, as it fell lock-and-step into a cinematic narrative that could be easily identified and enjoyed.  Dirk played the role of an aging yet dangerous star who just liked to do his job, and Shawn Marion, Jason Kidd and Tyson Chandler supported him brilliantly as a ragtag group of likable and skilled veterans. The timely heroics of Jason Terry, the diminutive and bombastic combo guard, were balanced nicely by the a calculating but crafty coaching of Rick Carlisle. With the ownership role filled by an eccentric, larger than life billionaire, the Mavericks were tailor-made to defeat the first imperfect version of the modern Miami Heat,the team that, at the time, epitomized "evil" in sports. The event seemed nearly scripted; a team that most imagined would never win an NBA championship, especially after heartbreaking defeats to the Heat in the 2006 NBA Finals, and the Warriors in the first round of the 2007 playoffs, rising to the challenge half a decade later, and beating the best player in the world in the process.
Yet, at the same time, it was not surprising when the Mavericks fell back to Earth the next season,  unable (and in some cases, uninterested) in defending their surprising championship from the previous June.  The team, once again, was filled with players who clearly wouldn't stay long (another helping of Antoine Walker, anyone?), to be used as place holders for something — anything — better.  Dirk had difficulty staying on the floor due to a dicey knee (and poor conditioning after the lockout ended sooner than he thought it would).  Championship-tested former All-Stars like Kidd and Marion gave way to rickety one-and-two year contract players; washed up veterans like Vince Carter and Lamar Odom, as well and as diminished and false stars like Elton Brand and O.J. Mayo. The team missed Tyson Chandler's interior defense sorely, and the intangibles that Barea, DeShawn Stevenson and (after 2012) Jason Kidd brought could not be replicated by Mike James or Bernard James (unrelated).  It was no surprise they struggled over the next two seasons.  Their 8th seeded sweep at the hands of the Thunder in 2012 seemed appropriate given their effort in the lockout shortened season, when it seemed like they were still resting on their laurels.  Their 9th seeded disqualification from the playoffs in 2013 seemed pre-destined, given Dirk's injury at the start of the season and the (strangely lovable) lack of talent on their roster.  Mike James will lead no man to the playoffs in 2013.  As I've written before, they looked like an empire decayed, ready to turn to salt.
Thankfully, pithy armchair eulogists (like me) are often felled by research and reflection, and that is where I am at right now.  Indeed, focusing on the broad picture ignores recent results, most of which remain largely positive.  Though the Mavericks did fail to make the playoffs this season, it seems likely they would have beaten out at least the Lakers, and perhaps even the Rockets, had Dirk been healthy the entire season.  They were ten games below .500 in early January, and finished the season at 41-41.  And despite their struggles through this difficult season, where Dirk Nowitzki missed so many games, when Mike James spent time as the starting point guard, and the team was often reliant on fall-away jumpers from Vince Carter as a crunch-time solution, the team stayed close, united, and while they were under .500, fully bearded.  Clearly Rick Carlisle continued to command the respect of his players, and inspired them to play with a sense of pride and prestige, despite their teetering records over the past two seasons.  That professionalism remained evident throughout the season; belied the strange eccentricities of the team's still boisterously defiant owner, and served as a strange juxtaposition to the team's puzzling free agent choices.
It seems that the best teams — the ones that remain at the top for extended periods of time — develop a sort of ethos that makes them immediately recognizable and identifiable among fans and professionals alike.  For a long time, the Mavericks portrayed an identity that was nebulous, anchored by a star whose game was impressive but far from marketable, and informed mostly by a billionaire with a passion as strong as his ego as well as a revolving door of role players.  The 2011 team existed as an exception to this rule, laden with veterans who seemed to all operate as coaches on the floor, organized nicely by Carlisle and his staff, and allowed to work unperturbed by Mark Cuban (who took a vow of silence during the championship run).  However, to the casual eye, that culture did not carry over to 2012, when the team emerged from the lockout bloated and hungover, seemingly spent after the emotional run to the 2011 championship. The moments of glory were brief, and the team struggled accordingly.  In 2013, pride and professionalism was high, but talent and results were uneven.  And after two offseasons with disappointing returns in free agency, the ethos of the Mavericks is murkier than ever.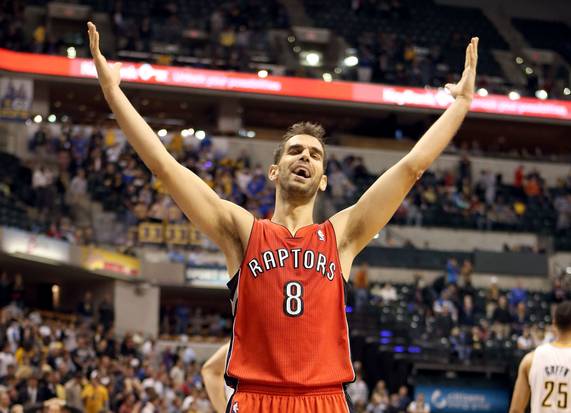 Folks, I do not think I have ever been more compelled by a Mavericks team than the one we are about to see.  They are ridiculous; an NBA version of a cheap vacation house, stocked with cheap appliances, lumpy beds, shitty paperbacks and board games with pieces missing. On paper, the pieces seem randomly assembled, the contracts seem bloated, and the prospects seem slim.  But lest we forget, very few would have even thought of the Mavs as contenders when the 2011 playoffs started, let alone at the beginning of the regular season.  At that point, most pundits had declared the Nets the winners of the Jason Kidd-Devin Harris trade, and most saw Shawn Marion's contract as another Cuban folly. However, by June, the team was champions, and Cuban was vindicated.  They've done it once already.  And with this team — this strange, weird team — this may be the season that the Mavericks true championship colors become known: a team that is motivated by being regarded as disappointing; always on the verge of middle-of-the-road irrelevance.  This may be the season where Monta Ellis embraces efficiency while playing next to Dirk; when Harris and Calderon use their uber-backup powers to become a competent two-headed point guarding machine; when Samuel Dalembert shows up on a nightly basis to be the starting center he's somehow managed to be, all because they've ended up in a place that knows how to win.  Stranger things have happened in this league; stranger things have happened in Dallas, as recently as 2011.  They're the only thing keeping us from a 3-peat for Miami.  They did the dirty deed.
It might all go wrong.  But it might also go right.  And if that happens, all I'll be able to do is shake my head, and wonder how the Mavericks proved everyone wrong again.