Diss Guy: Shannon Brown, Grounded but Grinding.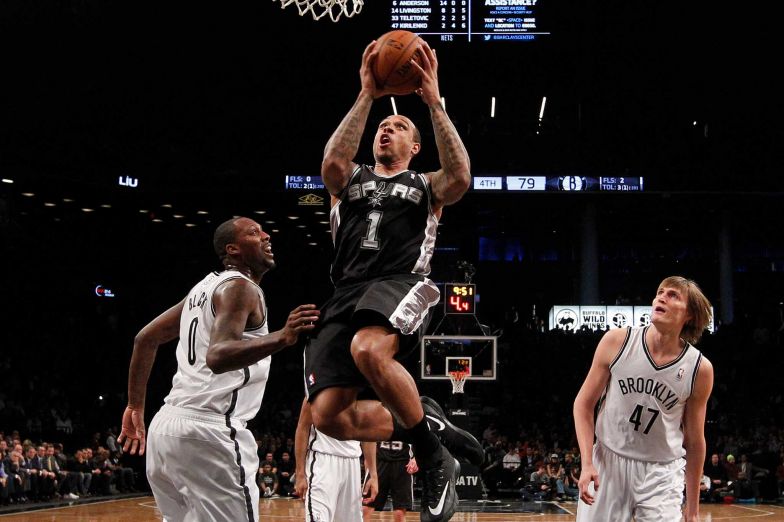 Any self-respecting NBA fan knows that the transition from high-flier to grounded veteran is not always a pretty one, and a positive outcome is not always assured. Indeed, many different possibilities exist with the guard who either loses their jet engines, or are asked (or required) to turn down the nitro in order to stick around the league for a few more years. We have numerous case studies we can access. Ron Harper transitioned from prototypical dunker to system point guard after a gruesome knee injury, and became a three-time world champion.  Vince Carter's transformation from Vinsanity to steady sixth-or-seventh man off of the Mavs bench has been interesting to watch as well. These are just two examples in a long history of metamorphosis for smaller NBA stalwarts, and in some ways, it is a universal rite of passage. For NBA guards, it's a matter of "when," not "if." It is a given that the legs will eventually go out, and explosive athleticism will be transfered to younger, greener players. For the aging NBA guard, the goal is to develop a skill-set that will overcome a lack of lift, and offer a set of qualities that an NBA team will shell out, at the very least, a few hundred thousand dollars for.
Seemingly overnight, and overshadowed by more glamorous headlines around the league, Shannon Brown has officially begun to make that ambivalent transition from exciting high-flier to grounded veteran presence. Brown, who was out of the league until a few weeks ago, just signed his second 10-day contract with the San Antonio Spurs. His first stint as a Spur was a quiet one. In six games, Brown averaged about 2 points and a rebound per game. He started once, logging about 6 minutes, and has failed to see court time in two of those games. However, his second (and final) 10-day contract will allow head coach Gregg Popovich a chance to really take a closer look at Brown as they work their way through their annual Rodeo Road Trip, and see if he's worthy of a contract for the rest of the season.
For most of his career, Brown has been a player who has failed to move the needle. He was drafted 25th overall by the Cleveland Cavaliers, where he sat behind LeBron for two seasons, barely seeing the court and spending ample time with the Rio Grande Vipers of the NBA D-League. He was sent as filler to Chicago in 2008 in a Ben Wallace-centered blockbuster, again seeing little time. He signed a minimum deal with the Bobcats at the start of the 2008-09 season, but was traded midseason to the Lakers (along with Adam Morrison) in exchange for Vladamir Radmanovic). Of course, it was as a Laker that we got to see what Shannon Brown could offer at that point in his career. His Laker stint started out like his other professional experiences — on the bench — but over time, coach Phil Jackson began featuring the small, athletic guard in more lineups. He had some big individual games in the championship years of 2009 and 2010, and garnered a reputation as a slasher, dunker, and third-or-fourth option in the corner, behind the arc. He participated in the Dunk Contest in 2010, briefly became a member of "The Killer B's," where he joined Matt Barnes and Steve Blake as the first three members off the bench on the 2011 Lakers. He even did enough to secure his first multi-year deal in the NBA since his rookie year, a 2-year, $4.6 million dollar contract, with the second year being a player option. But the grass is always greener somewhere else (or at least the money) and in 2011, on the eve of the lockout, Brown chose not to exercise the third year of his deal with the Lakers.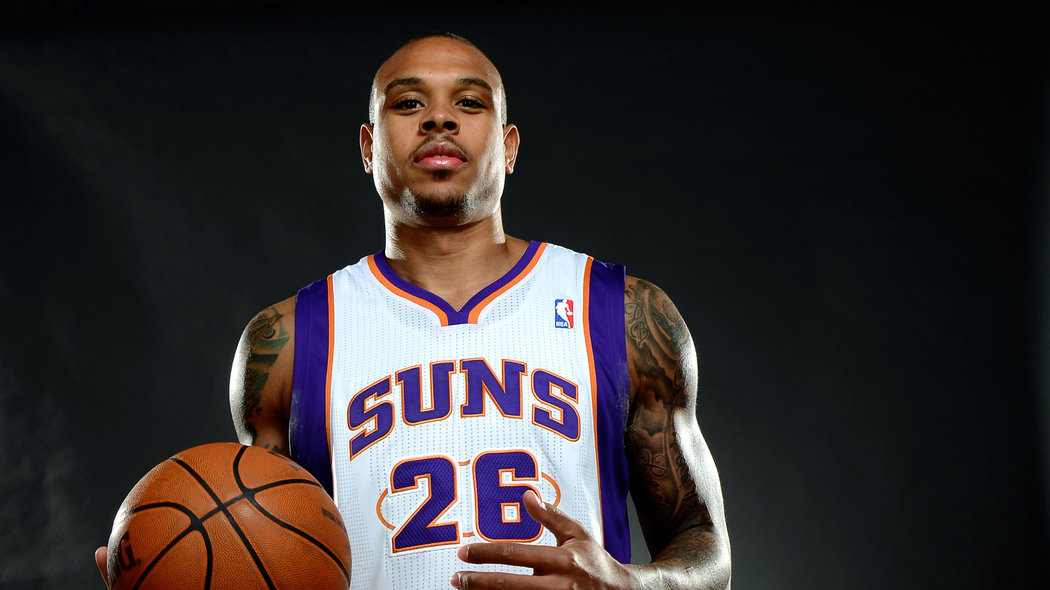 This move was disastrous for many reasons. When Brown resurfaced after the Lockout ended — having inked a one-year deal with the Phoenix Suns — nothing was the same. He existed in Phoenix as a chameleon, wearing a strange number, looking a little chunky post-lockout, and failing to make any sort of meaningful mark over the course of two seasons. Shannon Brown struggled on a struggling team, with the boost in playing time failing to lift his personal statistics in any flattering way. Facing a rebuilding year in 2012, the Suns resigned Brown to a 2-year, $7 million dollar deal, but nothing is permanent when a team is bottoming-out. Brown again had a few big games (including a six three-pointer game), but never did anything in Phoenix that would keep him around. During this offseason, he was traded to the Wizards in the Gortat deal, and immediately waived. He only just resurfaced with the Spurs, and who knows how long his head will remain above water there. Given that Brown was only given a chance to play with the Spurs because they have been racked by injuries at the shooting guard and small forward positions, it seems unlikely that he will become a long-term fixture there.
But that could be okay. Undoubtedly, in this cutthroat, "what have you done for me lately?" league that we all love so dearly, the player who fails to move the needle has a precarious path towards longevity. Shannon Brown, for all of his strengths as an athlete, failed to move the needle among other similarly-statured athletes. This is not terribly different than the career arcs other non-starting ball-dominant guards who all seem to have trouble locking-down long-term homes, but Brown's skills don't even match his peers in that regard. Many players who fall short as young, spry leapers find a few more years of relevance as steady veterans who can be counted on by coaches to learn and run their systems. As I mentioned before, this was the case for Ron Harper and Vince Carter. This was the case for DeShawn Stevenson and Keith Bogans. It could be the case for Brown too.
Even if Brown doesn't make the Spurs final roster, my prediction is he'll find another NBA job, and probably another one after that. No, we haven't seen the last of Mr. Brown. He may not be learning how to become a household name. But he's learning how to stick around, and that's a skill that will carry him for the rest of his career, no matter how long it lasts.
Miss Guy: 24 Hours in Hell
On Sunday night the Philadelphia 76ers tipped off the first of a three-game road trip that would quickly turn into a journey to the end of the night. They were in Clipperland where the home team was floating on the natural of high of getting their court general back and looking forward to meshing his genius with the suddenly consistent all-around game of Blake Griffin. Philly was in a funk with five straight losses and a cloud of bad vibes stalking them across the country. The Clips galloped out to a 46-15 lead in the first quarter … a lead that mushroomed like an atomic ass whipping all the way up to 56 points before Doc finally heard the cries of "uncle" and pulled his starters. Final score: 123-78. Coach Brett Brown summed it up nicely: "That at times was a surreal environment …"
24 hours later, the Sixers were on the court again, this time in Oracle Arena. You see a 45-point loss and think to yourself that it's an aberration, a fluke of events that won't repeat itself. Philadelphia is not a good team by NBA standards, but they're probably not 45 points worse than any team on a nightly basis. That's why we see point differentials that swing from +10 to -10. 20 point difference between the best and worst teams? Sure, we can abide by that. So it was with surprise that I looked up on Monday night to see Golden State piss pound the Sixers by 43 points. Antonio Gonzalez of the AP informed us that these Sixers are only the second team in league history to lose back-to-back games by at least 40 points.
I don't know if the details matter, but they're out there. The losses can be quantified, but who do you become when you lose like Philly, when you lose six games by more than 30 points before the all-star break? NBA.com offers average point differential dating back to the 1996-97 season. Since then, only four teams have had a worse point differential:
 With new GM Sam Hinkie and new coach Brett Brown, Philadelphia is bad by design. It almost reminds me of Tyler Durden's ethos in Fight Club where he tells Jack that "you have no idea what it is to hit bottom" as he strings him along on his twisted odyssey through pain and amputation from the material world. For Philly's front office, this was always the plan. Did blowing up their roster and rebuilding through lottery picks and big blocks of cap space imply 40-point losses? Did embarrassment and humiliation show up on somewhere on Hinkie's long list of probabilities and projected outcomes? Sometimes, we flush it on purpose, but the suicide that pre-empts resurrection can be more twisted than we expect. Brett Brown will be back next year and Philadelphia's model for success looks to be more intelligent than many of the teams on the list above, but these dark, demoralizing nights in California can't be part of the grand plan. No, It's best to compartmentalize, forget, ignore the pain and move on. The power of positive thinking … or some shit.