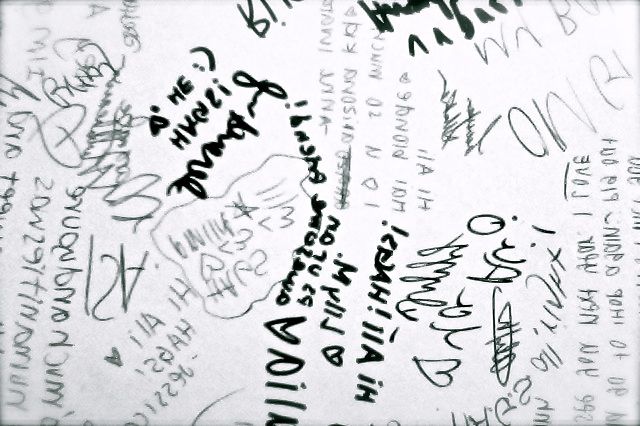 As is the tradition of The Diss, the final Games of the Week of the year is written yearbook-style, and bids farewell to my three favorite teams who didn't quite get over the hump this season. These teams are bathed in purple, which is apparently the color of admiration. Isn't that nice.
This is also the final Games of the Week to ever be written by yours truly on The Diss. It's been a good run, but I have tired of this feature, and will begin looking for a replacement to continue it next season. Thanks for reading it over the last three years.
Monday: Minnesota Timberwolves at Golden State Warriors (7:30 PM PST on League Pass)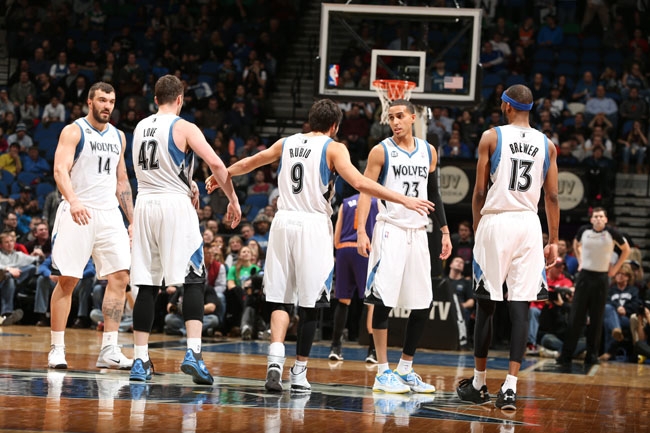 Dear Wolves,
Hey! Life is full of surprises, huh? I know you arrived at school this year ready to become the most popular guy in class, and I can tell you did a lot of work during the summer to work on your Cool Kid game. And you did a great job! Problem is, nine other dudes just like you did the exact same thing! But that's how this works sometimes. Think about it this way, man: you've gotten better each of the last four seasons! You were right there among the top teams in the West! You just were on the wrong side of a few really close games. Think of it as another lesson learned. I'm not quite sure what you're going to do this year, but as long as it doesn't involve trading Kevin Love, I think it will make you better. Good luck winning seven more games next year, have a great summer!
KIT,
Jacob
Tuesday: New York Knicks at Brooklyn Nets (5:00 PM PST on TNT)
Yo Knicks,
Hey. Look, I know we've had a hot-and-cold relationship over the last few years. You weren't very nice to me, and I haven't been very nice to you. Last year, when you were on Cloud Nine, winning 50-plus games and killin' it on national television I was about as bitter as could be. I wasn't exactly looking forward to you dominating the Atlantic Division this year. But watching you struggle all year really made me think differently about you. Just watching the effort, the intensity, the results; all of it dipped. And as a result, things weren't as fun. The league is better when Melo is on the big stage. The league is better when the Garden is rocking. I think having you good last year reminded me how much fun the NBA is when New York City is fully engaged with the proceedings in a positive way. I'm hoping Phil can do some good things for you guys over the summer. Take care, let's go catch turtles down by the creek this summer.
Sincerely,
Jacob
Wednesday: Phoenix Suns at Sacramento Kings (7:00 PM PST on League Pass)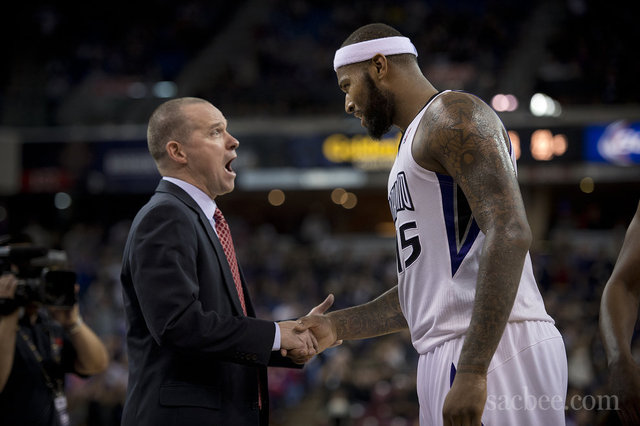 Hi Kings,
The haters will say that this year wasn't a huge step forward. They'll claim you're just as shitty as you've ever been, and that there's no end in sight. Well, that's why we're friends, Kings, because I can tell them that they're wrong. Despite your record, you had a really great season. I just really like the way you guys went for it this year. While other teams in the East just stank up the joint, you went for it. I know Boogie had his ups and downs. I know Rudy Gay can be frustrating. I know Isaiah Thomas is a huge defensive liability. But you guys picked up some interesting players, made some interesting trades, drafted some pretty nice rookies, and hired a coach who could conceivably be the man to prowl your sidelines for a decade. Those are foundation-moves, even if no one took notice. Congratulations on a good season, Sacramento. I'd love if you and the Warriors could be good at the same time. I'll keep my fingers crossed for next year.
L8R G8R,
Jacob