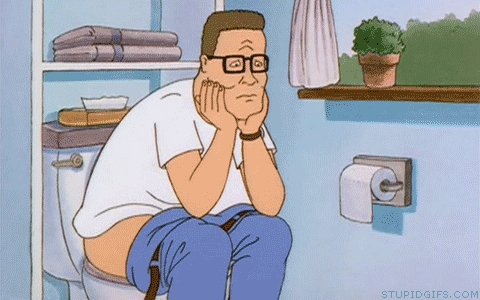 We know: the offseason is boring. These pieces are great, though.
Their Dinner with Andray
Rafe Bartholomew
Grantland
Nearly every aspect of the FIBA World Cup has been incredibly entertaining, but besides the Team USA, few players and teams have gotten more attention than Andray Blatche and the Filipino national team. Their helter-skelter style of play, with a heavy dose of Blatchery, has made them must-watch basketball in this excellent tournament. But how did it happen? Rafe Bartholomew, perhaps the world's foremost authority on basketball in the Philippines, has all the details in this excellent piece on Grantland. Bartholomew provides the reader with a tidy history of international competition in the Philippines, and how the tiny former American colony managed to secure the services of everyone's favorite lazy rubber man, Andray Blatche. What emerges is a highly entertaining tale, told beautifully by Bartholomew, who weaves together Filipino, American and international narratives of basketball effortlessly. This piece is definitely worth a read or two.
TBT: Alonzo Mourning
Kris Fenrich
Hardwood Paroxysm
As I have gotten to know him better, I have realized that Kris Fenrich's memory is a beautiful thing; a vessel which contains snippets of NBA basketball that I long forgot, or failed to realize their importance. No more strongly does this come through than in this piece for HP's "TBT" series, describing a small moment in time in the early career of former big man Alonzo Mourning. While the snippet Fenrich analyzes fits nicely into a larger corpus of rim-rocking dunks, his contextualization distinguishes it; an important moment in the decline of one of the greatest cores ever (the 1980s Celtics, gasping their last breaths in 1993) and the rise of the greatest team that never was (the mid 1990s Charlotte Hornets). Fenrich writes in a way that delights older readers, hooks younger readers, and takes us all back to a time when pinstripes were fashionable, and the end of greatness seemed like an opening point for a rawer, more exciting form of talent.
Thad Young's Exit from Philly Closes the Book on the Doug Collins Era
Ben Detrick
Grantland
Though the focus of the Kevin Love trade was #1 overall pick Andrew Wiggins, another above-average player moved to the 612 as well: Thaddeus "Thad" Young, who up until the moment of transaction, had played his entire career in Philadelphia with the 76ers. If Ben Detrick wasn't here to take note, the moment might've passed like a fruit bat, whizzing harmlessly through the night. Instead, Detrick provides the reader with a nice encapsulation about what the transaction means, not just for Young, but for the Sixers and their attempt to build a championship contender under Doug Collins. The info here is good; useful for future reference, and easily deployable as a general history of the Sixers from 2010 to the present. But it's the writing here that's sizzling. I have always liked the way Detrick writes about basketball, calling players like Nikola Pekovic a "glacial strongman", and writing that a Wolves team build around "Young, Ricky Rubio, Andrew Wiggins, and Zach LaVine should at least be enjoyably phantasmagoric in transition." This piece provides useful information, and basketball scribing that is pleasing to both the eyes and ears.
An Increased Offensive Role for Andrew Bogut is Essential
Drew Kells
Warriorsworld
There were times last season where I'd look at Andrew Bogut — the imposing pivot of my favorite team, the Golden State Warriors — and be so perplexed by what I was seeing. On the one hand, his defense was transcendent; nothing less than transformative for a team that had long been lambasted for its lack of defensive prowess. On the other hand, his offense was inexcusably poor; though his FG% was among the league leaders, his touches were nearly non-existent, and often times he was relegated to "very highly paid screen setter." Turns out the eye test was correct: Bogut was excellent on defense, but very bad on offense. According to Drew Kells of Warriorsworld, this was an issue with Mark Jackson and his game plan, and that under the Steve Kerr administration, this might change drastically. Kells provides some informed commentary on what might change for Bogut under his new coach, including sets from the triangle, and opportunities to join the "two-way" club of which his teammates like Andre Iguodala and Klay Thompson are members. I really liked this piece, and hope Kells analysis holds water next season in the cutthroat Western conference.
The Next NBA Labor War is Already Here
Howard Megdal
VICE
First, the good: this is a stellar piece. Howard Megdal provides some real reporting here, on how the gruesome injury to Paul George has reframed the discussion on participating for the national team, specifically for the owners who claim some sense of control over the players due to the salaries they pay them. Megdal does deep research into how professional sports operates in the free market, where "max contracts" become constructs related to the structures that maintain them. Additionally, he talks to the players themselves, and gets them to be honest about their desire to play, despite the risks that present themselves. All of these are smart, necessary moves in the piece. But there is a side I continue to take exception to: the argument that these players aren't really "free"; that they are, in some way, indentured servants to a cruel master, conjuring images of a slave-holding past. While I am sympathetic to any labor struggle, too often does professional sports labor issues get grouped in with larger labor struggles for workers making literal pennies for hours of labor. Simply put, it is not the same. While this piece drifts into that language with great frequency, the overall message of the piece — that rich owners unduly manage the movements and motivations of the players who make them rich — is what's most important here.