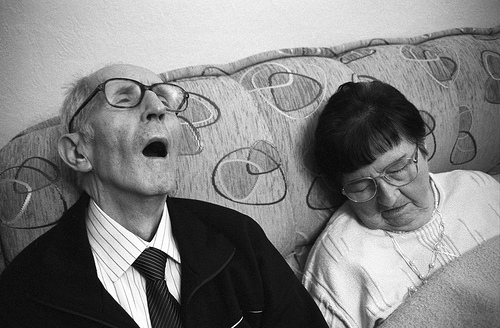 Maybe it's all the copycat Warriors stuff I've been seeing, but I've been falling asleep on the couch a lot this season. Maybe I'll be more alert this week.
Monday: Memphis Grizzlies at Los Angeles Clippers (10:30 PM EST/7:30 PM PST on League Pass)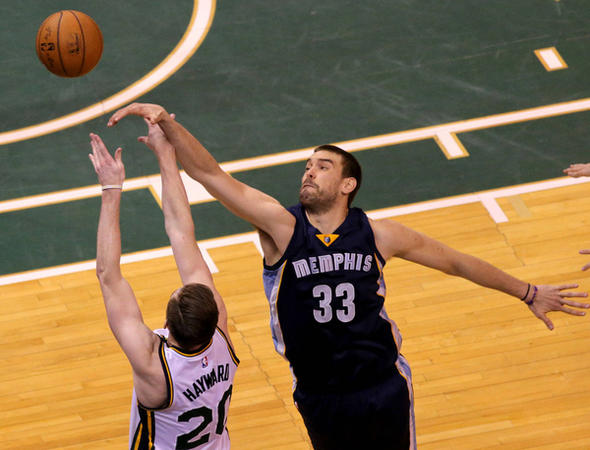 We lead off the week with the Grizzlies, sitting blandly at 3-4, looking nothing like a contender to start of the year. Moreover, and perhaps more troubling, they appear to be a team for whom the game has passed them by: they are 29th in the league in offensive efficiency, and 25th in defensive efficiency. The offensive woes aren't terribly surprising; Memphis has never been considered to be a scoring juggernaut. But the drop-off in defense is new, and could be seen as a troubling symptom preceding a more dire diagnosis. Clippers versus Grizzlies has been one of the more animated rivalries over the past few seasons, and the recent squabbling between avatars on a social media site may serve as an interesting backdrop to make this contest more restive. And, of course, it's very early in the season. But for the moment, the Grizzlies look like an antiquated experiment — slow, brick-laying, uninspired — trying to figure out whether it's worth keeping up the effort, or trying something new in order to stay relevant.
Tuesday: Boston Celtics at Milwaukee Bucks (8 PM EST/5 PM PST on League Pass)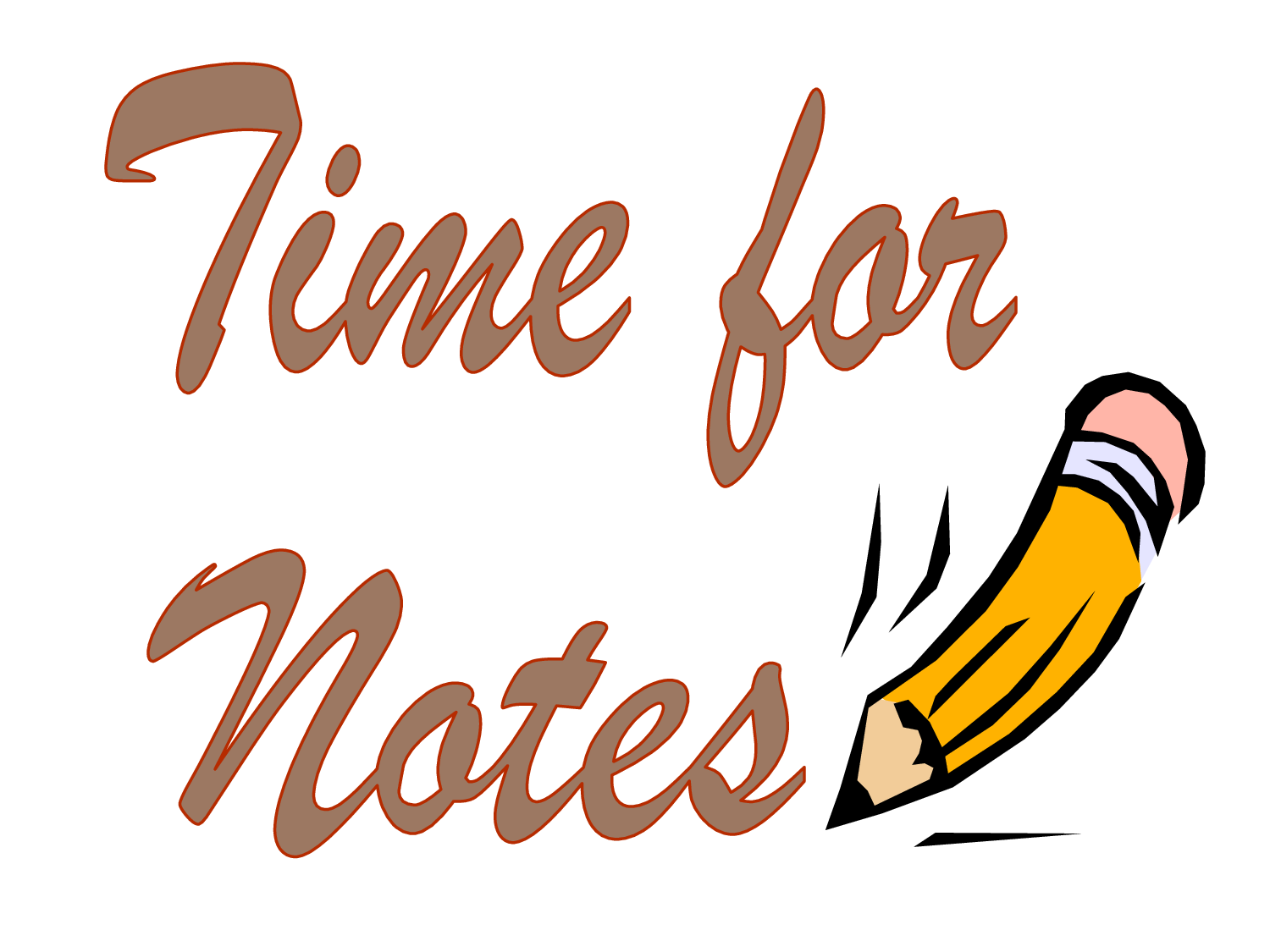 This is my first time watching both of these teams this season (I really have to force myself to watch Eastern conference games at this point in my life), and boy, am I excited. It isn't some sort of elitism that informs my lack of interaction with either of these teams, most of their games just occur while I'm at work or commuting back to the homestead. Whenever I watch two teams, I write down four or five questions to consider as I take in the experience. Here's my list, for this Tuesday's game:
Does David Lee still play like a minivan would if a minivan played basketball?
Will I ever love Isaiah Thomas? Or, will I ever stop hating Isaiah Thomas?
How's the homie Jabari Parker looking? (we are homies this year)
Do I still covet Amir Johnson?
Does the camera still add 10 wins to Brad Stevens?
Yep, ready to go on this one. Can't wait for Tuesday!
Wednesday: Los Angeles Clippers at Dallas Mavericks (8 PM EST/5 PM PST on ESPN)
Chug blood and clench your fists with hatred! It's Revenge Night on ESPN! DeAndre Jordan, who famously hamstrung the Mavericks this past offseason, makes his first trip to Dallas in the first ESPN game, while new Spur LaMarcus Aldridge makes his return to Portland for the first time as a member of the opposite team. Both games should be pretty good, but I'm picking the Clippers vs. Mavs clash on Wednesday. Can't really say why; I have a hunch that the Mavericks fans will express their displeasure (not just with DeAndre, but with their 3-3 taking-on-water squad) more vociferously. And, additionally, I'm fairly certain that the Clippers are reinforced by attention of any sort; be it positive or negative. That means that their response to the heckling will be more distinct and observable. The Spurs just sorta Spur it up wherever they go; they won't respond to the bad-Yelp-review-style grumbles of the average Blazers fan. This is pretty good drama for a Wednesday in mid-November.
Thursday: Golden State Warriors at Minnesota Timberwolves (8 PM EST/5 PM PST on TNT)
The Homer Game of the Week features my beloved DEFENDING 2015 NBA CHAMPION GOLDEN STATE WARRIORS versus the Minnesota Timberwolves, who are solidifying themselves as my second favorite team in the entire league, with third place looking on jealously from a distance. Get this: Thursday's game will feature two of the three teams who haven't lost a game on the road yet (Atlanta is the other), as well as the second and fourth best defensive teams in the league (at least in terms of defensive efficiency). Warriors fans gleefully snorting the good stuff from the 7-0 start might be surprised by the arsenal the currently 3-2 Wolves have amassed over the last few seasons: Ricky Rubio is making the leap, Karl Anthony-Towns and Andrew Wiggins are going to be in the top five of their positions before very long, and goddammit Kevin Garnett is on the team and playing a role in an elite defense. This is really fun to write, in 2015. But the always-anxious Warriors fan behind the keyboard here clearly remembers the hellish test the Wolves (particularly Wiggins and Zach LaVine) gave his squad last year. This should be a good game, as long as the Warriors take care of their business.
Friday: Philadelphia 76ers at Oklahoma City Thunder (8 PM EST/5 PM PST on League Pass)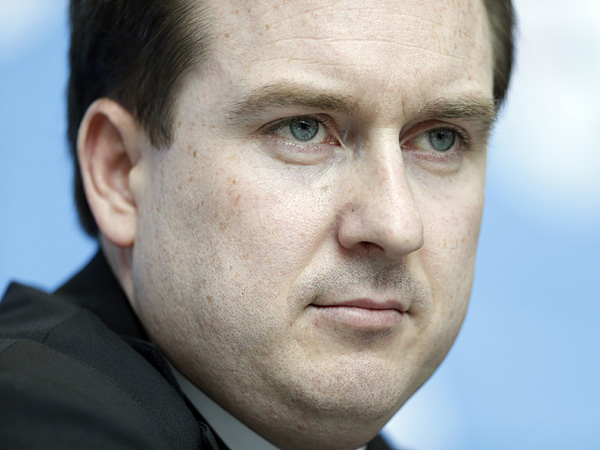 I have to do it at some point. I have to watch the Sixers. I have girded myself. I figure this rather meaningless game against the Oklahoma City Thunder are a good chance to take a gander. And let me say, dear reader: I am excited. In the limited (read as: mere seconds) of research I did while preparing this small annotation, I found my feelings about this team — and this game — changing by the moment. I had my ideological holdups about watching the Sixers — fuck The Process; it sounds like a cult mission statement - but they have now amassed the requisite number of (1) players I'm actually interested in watching and (2) spunky, punchy quality that a young team fervently searching for an identity need from me to give them that coveted watch. I've heard good things about the Jahlil Okafor and Nerlens Noel combo, and folks seem high on Jerami Grant. I'd take a flyer on Nik Stauskas at shooting guard, I think? I don't know, I'm just sitting here on the couch. So I'll watch. But I'll never trust The Process, Sam Hinkie, you freaky egg-man. I'll never drink that Kool Aid, bro.
Saturday: Detroit Pistons at Los Angeles Clippers (3:30 PM EST/12:30 PM PST on League Pass)
I think there's something wrong with me. This is the third Clippers game I've picked this week, and the fifth Clippers game I've picked this year. This means that 24% of all of the Game(s) of the Week(s) I've selected feature the Clippers, the team I detest the most. What does this say about me? Am I getting soft? Am I losing my edge? Am I slowing down? Are my tastes changing? All of these things are probably true. I'm also just probably wanting to watch Andre Drummond do this thing against DeAndre Jordan (who is averaging 20 and 20, the apocalypse is nigh). All of the above, we'll say.
Sunday: New Orleans Pelicans at New York Knicks (12 noon EST/9 am PST on League Pass)
I won't lie: only reason I'm picking this game is the start time. My love of Sunday Morning Hangover Games have been well-chronicled over the past few years. Though I'll be honest: I don't have too many hangovers anymore. At my age, one hangover is the equivalent to ten hangovers; a hangover you buy in bulk at Costco. More often now, I find myself awake at 5 am on weekend mornings, despite the fact I don't have to get up with an alarm. I should rename this game to the Early Bird Special, or something like that, to reflect current consumer tastes, or something to that effect. Perhaps next week. Anyways, Knicks versus Pelicans: a basketball game in the morning. A game for those with too much on their minds to sleep in on a weekend. Perhaps the Pelicans will win a game before then?