MONDAY: WASHINGTON AT HOUSTON 8PM EAST 5PM WEST
I was watching John Wall on Christmas and I thought to myself, I thought, "Hey, I have been spending a lot of time with John Wall for the last few years, and I really like what this guy brings to the table, and I have decided that he is one of my favorite players." I turned to my dog, Doggus, and I said "Doggus, when John Wall slings those passes to the corners, that is really really neat. He has managed to revive Rasual Butler's entire career!" Then, Doggus speaks to me, through the psychic cloud, "CORBIN, I COMMAND YOU DO MY BIDDING. GO TO THE PIZZA SHOP AND BUY ME A WHOLE PIZZA. I WISH TO CONSUME IT, RIGHT HERE, AND BECOME KING OF THE PIZZA DOGS" Then I says "Doggus, you dummy, you just want to shit all over my carpet!" Then he says, "Aww man, you caught me. Please rub my belly now."
TUESDAY: ORLANDO AT MIAMI 7:30 EAST, 4:30 WEST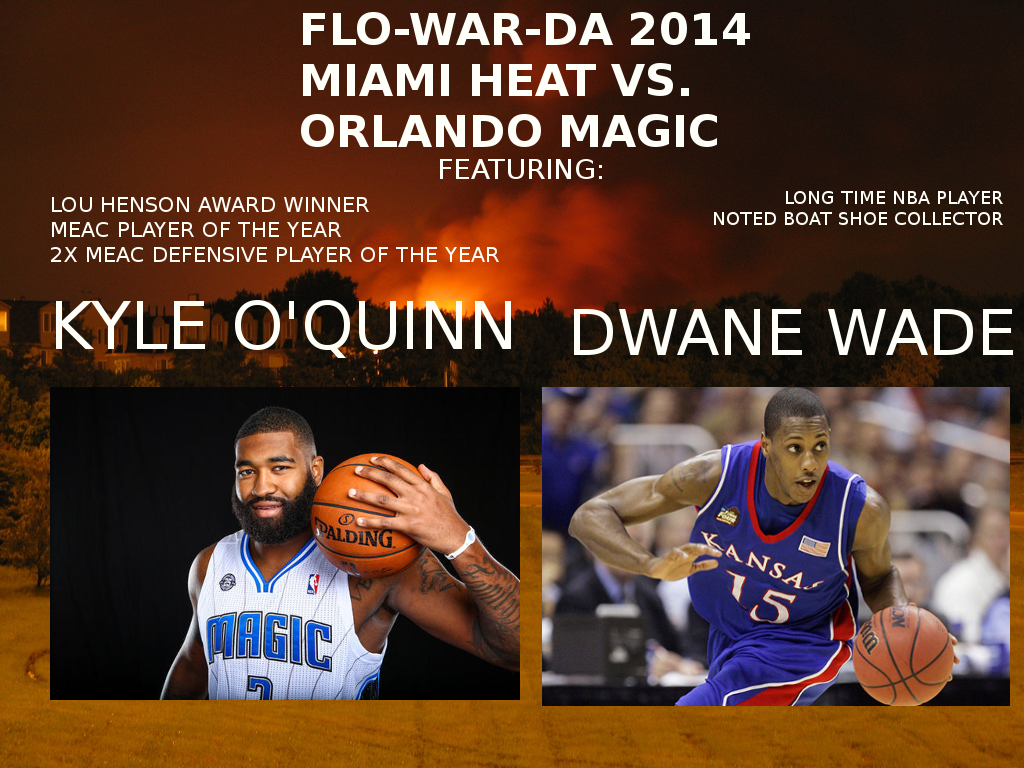 WEDNESDAY: SACRAMENTO AT BOSTON: 1PM EAST, 10 AM WEST
I am only recommending this game because it is on early. You have to leave your house and go to a party for new year's. No one likes it. Hell, I was at a party last year and I got overwhelmed and hid in the coat closet. I tried to tell myself it was a joke, like "Someone will open this closet and here I will be and it will be so silly" but after ten minutes I realized that this was about as comfortable as I had ever been, and this was not a joke, but a coping mechanism that was genuinely helping me get through the night. But I still went, because I should have, because I needed to get out and that was as good of an excuse as any.
THURSDAY: SACRAMENTO AT MINNESOTA 8 PM EAST, 5 PM WEST
There are only two games on on New Year's Day. This one is definitely the best one. I do not remember what the other game is. Something along the lines of Bobcats/Jazz or something else no one really wants to watch. 80% of the audience for that game will be blogger trying to write something about it. "Exum did a good job guarding Walker off the bench, with his length," or something. Take the stone in your hand. Squeeze it until your fingerbones shatter and cut through your skin. Look at the blood. Convince yourself the blood is actually from the stone. Write about that blood and put it on the internet. Hope someone reads it and decided to let you write for them. Keep doing this until you are Mitch Albom and you can serve up hot piles of moralistic garbage to old people for like 2,000 bucks a pop. Do this until you die. You will have lived the life of a writer. Congratulations.
Also, making the Kings play road games on and after New Year's Eve is cruel.
FRIDAY: TORONTO AT GOLDEN STATE 730 EAST, 1030 WEST
This is a confrontation of the top teams in the West and East. The East is pretty bad, so that's not as hefty as it sometimes is. But Toronto's pretty good, they could jump out from behind the eastbush and give the Warriors a good mugging. Everyone thinks Kyle Lowry is this super bitter dude who will do anything to destroy the players everyone says are better than he is, and Steph is one of those players, so someone out there is like Oh Man Kyle Is Going To Take It To Steph but he will probably just try as hard as he always does because he wants to win games because he is a basketball player who is accustomed to winning. Maybe they feel like they represent the honor of the east, and they can bring glory to a faded house by delivering a fresh head to the God Of The Atlantic Division as a sacrifice for fertility and plenty. The NBA is riddled with Paganism, after all.
SATURDAY: MIAMI AT HOUSTON 8PM EAST, 5PM WEST
Saturday has a very bad slate without compelling games. This game was the only one I could make compelling by squinting to hard my eyes started to bleed. Dwight played in Florida once, and now he is playing in a different part of Florida! James Harden and Dwyane Wade are both shooting guard who are excellent and hated by people who obsess over the intangibilities of fairness, will their matchup create an outrage portal? Chris Bosh almost played in Houston, will Houston seek revenge, or will Bosh be looking for revenge against, uhh (Checks Houston roster) Josh Smith for, I don't know, taking too many jump shots? Is that interesting? Is that preview worthy?
SUNDAE: DALLAS AT CLEVELAND 1PM EAST 10 AM WEST
This Sunday game is JUST LIKE A SUNDAE!
ONE: It's happening in the mid afternoon, prime sundae time, the best time for sundaes!
TWO: Lebron James is like sundae ice cream, he is hearty and filling, but also sweet and smooth and beloved by all!
THREE: Kyrie Irving is like hot fudge hot and sweet and occasionally superfluous!
FOUR: Dirk is a lot like peanuts! Lots of protein!
FIVE: Kevin Love is like a plastic bowl, because everyone is dissatisfied with his performance! They wish he was a waffle bowl!
SIX: Tyson Chandler is like a post-sundae tummyache, because he makes people toss up garbage at the rim!
SEVEN: The entire experience is good, but not completely substantial, because there is not defense (Vegetables). Also you worry it's not really food/basketball because the Cavs make you feel so empty in your deepest heart.