Right before I started writing tonight's column, the Kings fired Mike Malone out of absolutely nowhere. I cannot figure, for the life of me, why this happened. My operating assumption, at this time, is that a private investigation has revealed that Malone intentionally gave Cousins viral meningitis as a way of getting his best friend Rudy Gay some more buckets.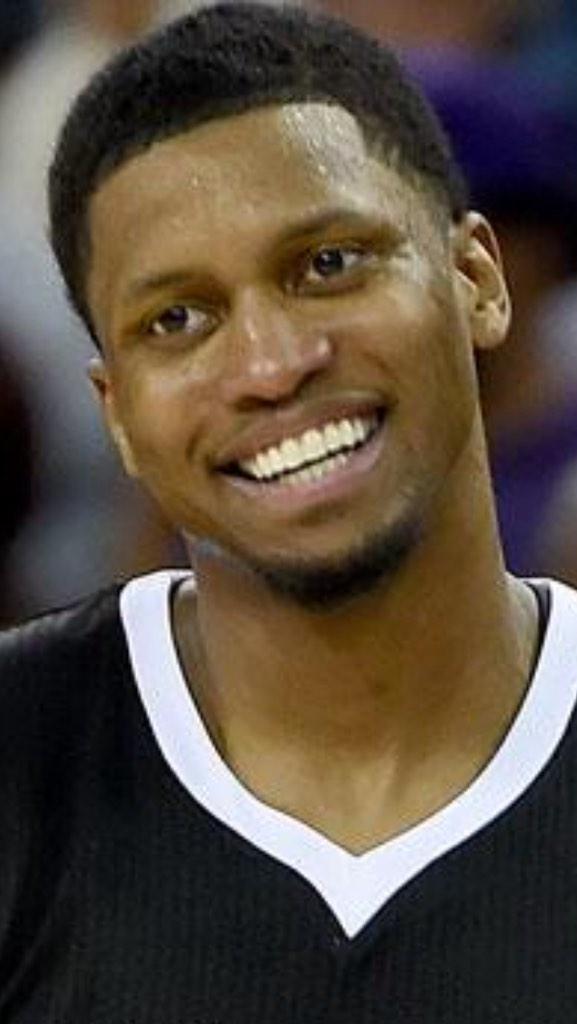 Rudy Gay kills another team. When will we finally listen to Kendrick!?
MONDAY: San Antonio At Portland? 7PM West, 10 PM EAST
The Spurs are entering the hot beef of the schedule, the big hot beef. This week the play the Blazers twice, the Grizz, and the Mavs, THEN they play the Clippers on Monday. Look at all that big hot beef. How will the Spurs react to the big plate of beef? Will they slice through the beef, like hot teeth into a wall of butter, then spend the rest of the year destroying everyone on their march to the finals, or will the stall out, need to rejigger, slide on down into the mid-teir of the West? WE MIGHT FIND OUT, THIS WEEK
TUESDAY: GOLDEN STATE AT MEMPHIS 8PM East, 5PM West
This is probably THE BIGGEST GAME OF THE YEAR SO FAR. Warriors have been absolutely mauling everyone, but the Grizzlies have generally had their number. Can they overcome!? Will their path the the title be set ON THIS VERY NIGHT!? WHAT DOES DESTINY HAVE FOR THE WARRIORS!? Or will will THE NOBLE GRIZZ BATTLE THROUGH, and put GOLDEN HATE back in their place!?
WEDNESDAY: ATLANTA AT CLEVELAND 7PM EAST, 4PM WEST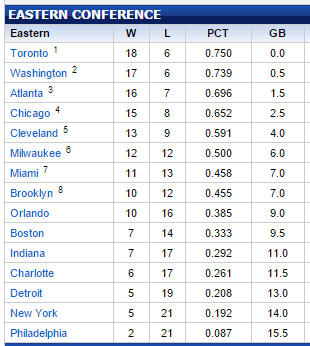 There has been so much talk about how terrible the dregs of the East are, that no one is thinking about how kookyweird the top is. Weren't the Cavs and Bulls supposed to be unstoppable juggernauts who whipped their opponents to death with actual lightning? Why are solid layoff contending-type constructions Toronto, Washington, and Atlanta riding in the top seeds? Was it a witch, did a witch do something? Is a witch's curse hanging over the Cavs? The witch who makes the opponent's rim .5 inches bigger?
Is Kevin Love the witch? Or is it…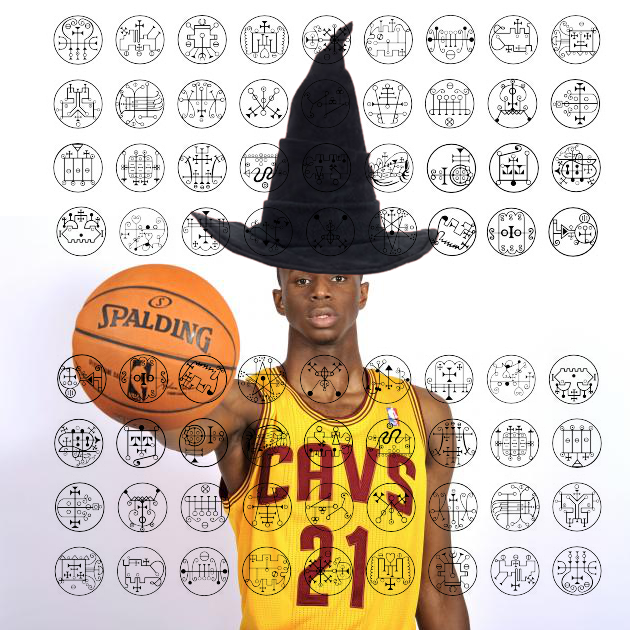 Spoooookkkyyyyy.
THURSDAY: MILWAUKEE AT SACRAMENTO 7PM WEST, 10PM EAST
I picked this game before the Kings fired Malone (I just watch the Bucks now, I would probably pick all their games if Jacob would let me.), which, the Kings fired Malone, what the hell, man. There are so many reasons not to do that, including:
Cousins seemed to like him, and he hasn't seemed to like anyone else. Then again, what do I know. Maybe Boogie pulled the trigger.

Basically every member of the team was outperforming expectations. Darren Collison was playing well, and you want to mess with that!?

Ty Corbin is his replacement, Ty Corbin is probably not a very good coach.

Why!? Everything was going fine, then Cousins got sick, THEN you fire Malone? This seems like such a bad idea!
Occam's razor says that when crazy firings happen, blame the crazy guy. So, absent more news, I'm inclined to think Vivek's responsible — Kevin Draper (@kevinmdraper) December 15, 2014
Cuckoo, Cuckoo! 4-on-5 basketball, here we come!
FRIDAY: GO TO A CHRISTMAS PAGEANT
All of these games stink except Portland/San Antonio, and I already wrote about that matchup. Get out of your house! It's the holidays! GO be in a room with other people, reveling in some form of joy. May I PERSONALLY recommend:

SATURDAY: SAN ANTONIO AT DALLAS 5:30 WEST
Dirk and Duncan walk up to you at the bar. Dirk "Hey, what's up, I'm Dirk. Me and this guy," he points at Duncan. who is wearing jeans and a loose fitting polo shirt, "We have a rivalry going on tonight. We think it's a pretty good rivalry, and we think you should check it out." He hands you the flier. You wonder why there old dudes walked all the way down the street, to the young person bar to promote their show. Maybe the crowds are thinning out. You check it out. It's pretty good. But it's hard to divorce yourself from preconceived ideas about "Old Guys." Isn't beauty about youth? You think. You go home and wrestle with what you have seen all night.
SUNDAY: KNICKS TORONTO 12:30 WEST 3:30 EAST
Not QUITE a Knicks morning game, but still a lot of potential for listlessness in this one. My dream, my ultimate dream, is that one day a kid just walks onto the court during a Sunday Knicks game, and everyone in the stadium, in the hazy, hungover or ParentStressed, realizes that life is bigger than competitive basketball, and they spend the next two hours just playing pickup games on the court until they get kicked out five hours later. The game goes into the NBA record as a "Win for everyone who was present, but also for the Raptors, because the Knicks couldn't control their crowd. Get it together, Knicks."