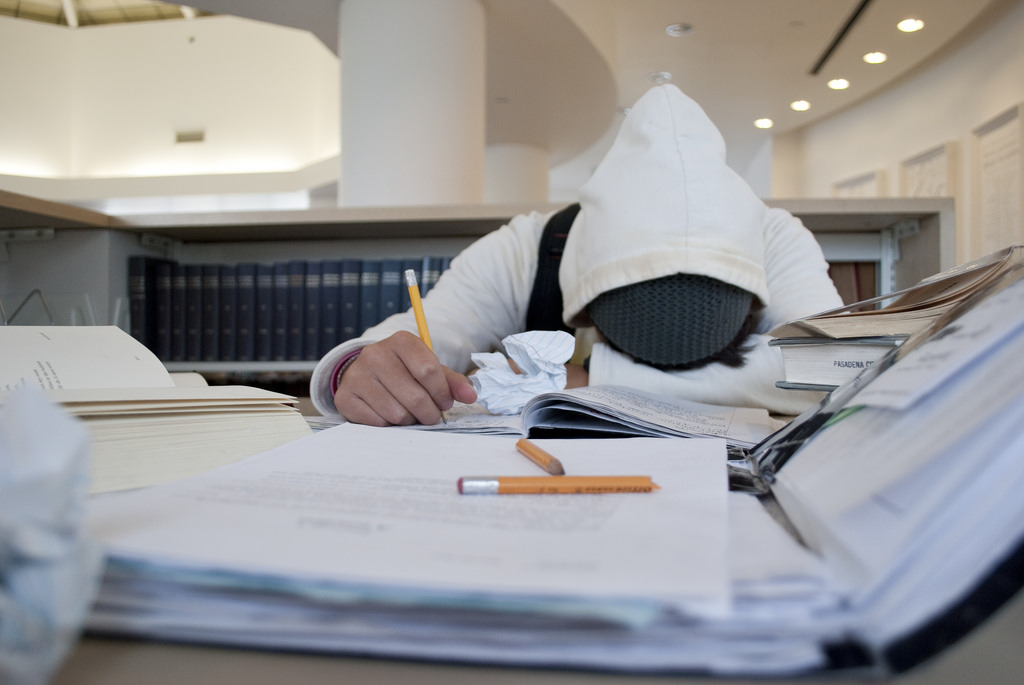 Finals this week. Which is to say: see you all next week.
Tuesday: Cleveland Cavaliers at Boston Celtics (7:30 PM EST/4:30 PM PST on NBA TV)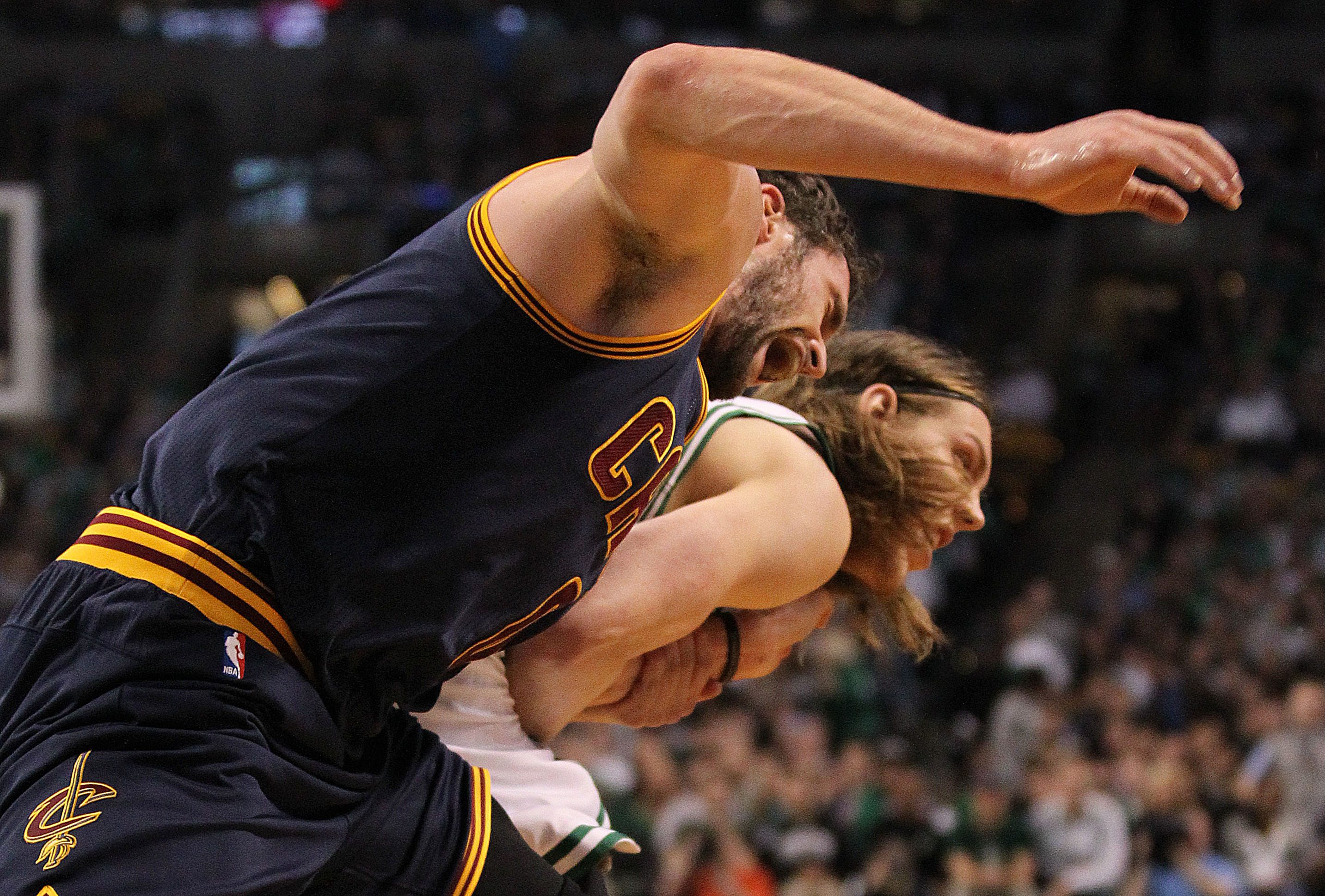 In my highly informed opinion, the "one of their guys made a dirty play against a player on the other team!" battle cry is pretty flimsy ground upon which to prop up a rivalry. But here we are in 2015, and justifications make everything easier to swallow, even if the justification is pretty weak. So take it in tonight: Cavaliers versus the Celtics; a rematch of a fairly forgettable sweep from last season, made memorable only by Kelly Olynyk's wrestling-style box out on Kevin Love that separated his shoulder. We'll all get to see Avery Bradley grab onto whomever he is guarding by the jersey, and hold on for dear fucking life. Tommy Heinsohn will say, "good defense, Avery!" I know better, Tommy.
Wednesday: Memphis Grizzlies at Chicago Bulls (8:00 PM EST/5:00 PM PST on ESPN)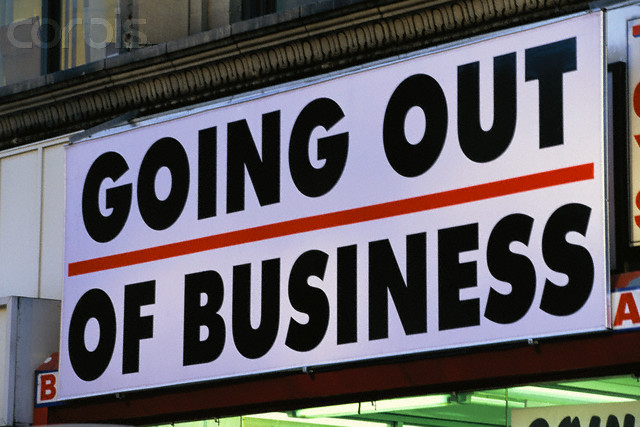 At this point in the season, I usually hone in on teams that are still turning the key in the ignition, trying to get the damn thing started. These are the teams that I am most interested in; the rebuilding units can be checked in on a bit down the road, and the sure-fire playoff teams are basically known quantities. It's those other mixed-bag outfits that really pique my interest; the ones who will show up in a foreign NBA city with fire on their fingertips and ferocity in their eyes, but will then play like snails on strike when they get back home. Both the Bulls and Grizz fit that bill: they can't string together consistent performances on a nightly basis, and no one really can understand why. Truth be told, both of these teams still have that shell-shocked sheen they took on when they fell behind in their respective playoff series last year; that look of "man, this squad ain't gonna win shit when it actually matters" plastered on all their handsome(ly paid) faces. If the far-off stares of men realizing their best chance at winning a 'ship may be falling apart in front of their eyes is your kinda jam, I'll see you on Wednesday!
Thursday: Oklahoma City Thunder at Cleveland Cavaliers (8:00 PM EST/5:00 PM PST on TNT)
The storylines are coursing through this game like a heartworm in your dying pet. We've got KD and Russ going up against LeBron and K-Love; a very nice compliment of stars. We've got the potential return of Kyrie Irving on the horizon. We've got the ever-compelling trial-by-fire of Billy Donovan, who hasn't quite modified the Thunder into the multi-pronged war machine some expected him to. But mostly, we've got DION WAITERS GOING BACK TO CLEVELAND. That's worth the price of watching, right there. He'll find his way to his favorite spot at the Q, put both arms up in the air, and wave them around while he hopes that someone passes the ball to him. Forget LeBron, KD and Russ. Dion back in the Q's the real reason this game is worth watching.
Friday: Milwaukee Bucks at Golden State Warriors (10:30 PM EST/7:30 PM PST on League Pass)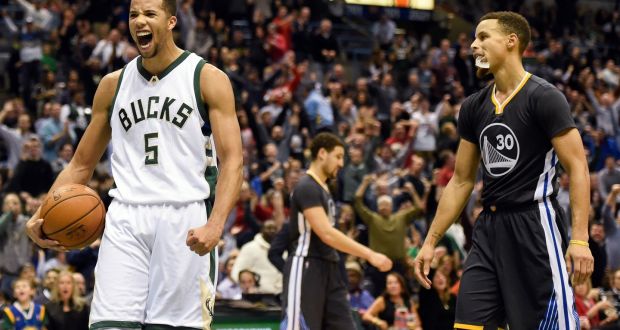 The Homer Game of the Week features my beloved DEFENDING 2015 NBA CHAMPION GOLDEN STATE WARRIORS versus the whatever-man-I-don't-even-care-about-the Milwaukee Fucks…er, Bucks. No, I'm not mad. Nah. Not at all. I'm not mad our 82-0 season got ruined by a team named after an animal built to be mangled by a semi-truck careening down some frozen interstate in the middle of America. No. The Bucks played admirably against the Warriors on Saturday. They beat my favorite team at their own game. And true, I think any true fan of the game is impressed by what they did. But I'm not really a true fan of the game these days. I'm a true fan of finishing the season 81-1. No more losses! Especially not to the Fucks. Ha! Fucks! Get it? Ha! Ha! Fucks!
Saturday: Chicago Bulls at New York Knicks (7:30 PM EST/4:30 PM PST on League Pass)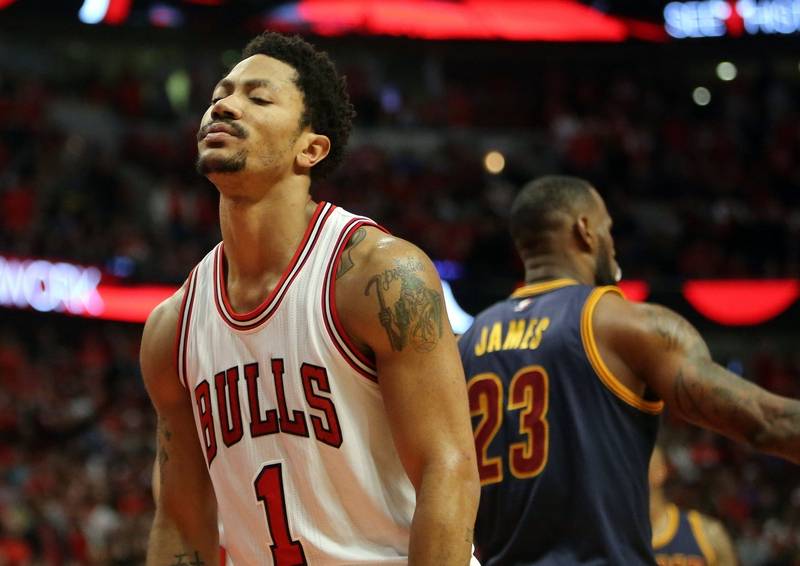 It's my second Bulls game of the week. I think I may be a bit depressed. But that's okay, since I've been jiving with the Bulls lately. I see the way they scowl at one another after a missed defensive rotation. I note the way they throw their hands up exasperatingly after the ball fails to swing to the other side of the court. I enjoy the morose eulogies that flood from the locker-room after another stillborn effort manifests itself the box score. The Bulls are brutal. The Bulls are struggle. The Bulls are art. The Bulls are on Saturday. They're playing the Knicks.
Sunday: New Orleans Pelicans at Denver Nuggets (8:00 PM EST/5:00 PM PST on League Pass)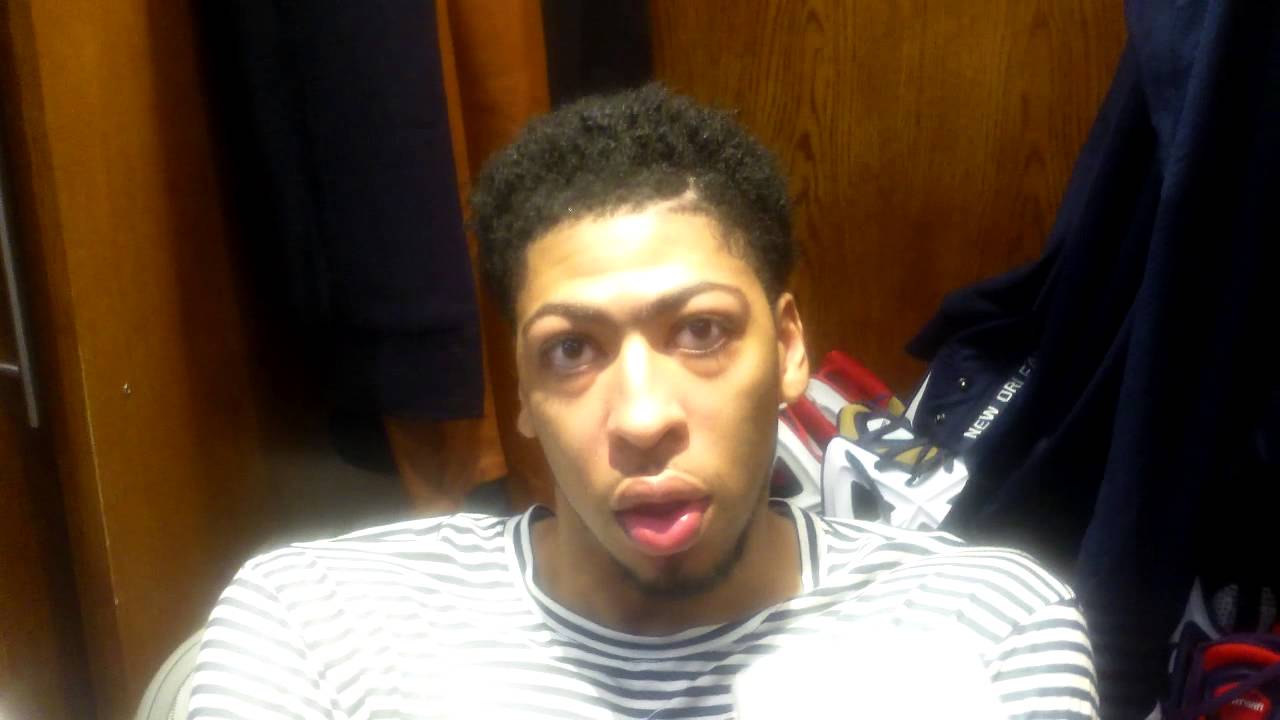 I mean, I don't know shit, obviously. But from the couch, I can tell that the milk has gone completely sour in New Orleans. That team just smells bad. You can detect the distinctive scent of decay through the television screen. The ball movement always seems stilted and reluctant. There are a lot of Ryan Anderson bricks. Anthony Davis — when healthy — never seems to touch the ball. No sir, I don't like it. And maybe there was never anything to like, in the first place. Maybe they only made the playoffs because the Thunder were hurt last year. Maybe Tyreke Evans, Jrue Holiday, Omer Asik and the aforementioned Anderson were never going to coalesce into a regular playoff team. Maybe Monty Williams should have been given a chance to see his squad through. I guess we will never know. The West would have been more fun this year of the Pelicans were good.