Hello everyone! A PLEASURE to have you reading my column this week. There are going to be some good games on this week, I think! I haven't really looked at the schedule yet.
MONDAY: ORLANDO AT CLEVELAND 7PM EAST, 4PM WEST, LEAGUE PASS
Which one will it be!? THE ONLY WAY TO FIND OUT IS BY TUNING IN! Watch the Cavs SPIN THE WHEEL and land upon ONE OF TWO RESULTS: A WIN that proves this on the right track OR A LOSS that is just completely, deeply baffling and totally unbecoming for a player of Lebron's caliber. THINK THINGS LIKE: "Wow, this is unstoppable when it works" OR "You know, I would normally never think something like this, because I am, like, a rational person, but is Kevin Love not a winning basketball player? Oh my god, it feels so gross and  silly in my head." WITH EITHER RESULT YOU WILL ARCH YOUR EYEBROW, TURN TO THE CLOSEST PERSON, BE IT LOVER, CHILD, FRIEND OR BABY YOU ARE WATCHING FOR YOUR COUSIN CLARA and say, "God, Dion gotta go, man."
TUESDAY: GOLDEN STATE AT MIAMI, 7PM EAST, 4PM WEST NBATV
The actual "Game to Watch" is probably Sacramento at New Orleans, Brow vs. Boog II: Now it's Boogsernal, but aren't we already over them? You have to keep moving onto new games. Everyone is going to be talking about Draymond Green after this one, mark my words. "Boogie and Brow and… Braymond?" is an article someone will write, using some shot charts and RAPM deep dives to really dig deep into why Draymond is the OTHER young star big man. "He blows up isolations" "He spreads the floor" "He isn't Davis Lee." That's right, Davis Lee. Everyone will have forgot David Lee's name after this game. He will start his transition into the ether, dissolving on the bench little by little until he's just a crumpled suit and a faint memory. "Remember the guy who started for Golden State before Draymond won three straight MVPs?" "Uhh… Marc Jackson?" "Yeah, probably. I heard he owns a company that makes corncob pipes now." "Oh. Cool!"
WEDNESDAY: PHILLY AT MINNESOTA, 5PM EAST, 8PM WEST, LEAGUE PASS
AN EXCERPT FROM "WIGGIN' OUT! MY LIFE AND TIMES AS A BASKETBALL LEGEND" by former Canadian Parliament Member Prime Minister Andrew Wiggins:
"IT was the night we got beat by the infamous 2014-15 Philadelphia 76ers that I learned there were no nights off in the NBA. I stepped out of the stadium into the bitter Minnesota cold, and grabbed a handful of snow. I could return to the sensual life when my career was over, I decided. As long as I am stepping on an NBA court, I would need to make my blood and spirit cold like this ice in my hands. I never again lost to Philly, once in my whole career, even when we played them in the 2021 Finals. The pain of an old wound drove me every time.
Sometimes, I wonder what happened to Michael Carter-Williams when he disappeared in 2017. Most people say he is dead, and I suppose they're right, but I prefer to believe he simply dropped out of life. Did he go into nature and never return, now full of the knowledge that the basketball career he worked for would never provide him with what he needed? Is he living on a beach in India, like Jason Bourne in Supremacy? Or is he just a normal guy somewhere, mustache, coaching high school basketball in a nondescript midwestern town under an assumed name (Don Francis, maybe.)? One can never know for sure.
THURSDAY:
Sorry, you have to engage with you family. This isn't some low rent holiday like Christmas, where you can just zone out in front of marquee matchups. Non basketball topics to try on for size:
-The balloons in the parade. Learn facts about them or make up facts about them to impress people.
-Taylor Swift. What kind of adventures is she having? Try to explain things.
-Your opinions about the upcoming televised production of Peter Pan with Walker as Captain hook and Marnie from "Girls." You could also talk about "Girls."
-Politics. Fuck it, man, just fight. This is bullshit anyways. Get into some shit about how dumb the pilgrims were too.
-John Stockton. Technically basketball, I guess, but there are some multitudes there you and your family can explore together. Shorts, haircut, grit, etc. Was Stockton dirty?
-Sickness and death. Old people esp. enjoy this topic.
-I think they have dog shows on some channel. Give your opinion about the best dog. Do not argue against bloodhound, who is best dog and people's champ.
-Cunnalingus. Open your mind and you will learn things.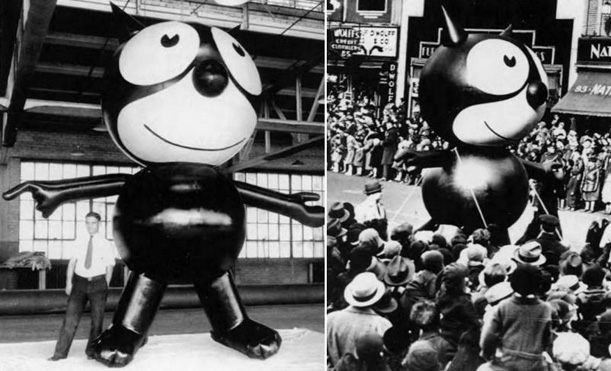 FRIDAY: MEMPHIS AT PORTLAND 7PM WEST, 10PM EAST LEAGUE PASS
This is a matchup between two of the "Top Teams in the West," the legendary groups of marauders who spend most of their time cruising the countryside, crushing lesser enemies underneath their mighty thumbs and feasting on their bones. When these groups meet for combat in the shadows of Western Mountains, their battles are heard by everyone, resonating crashes that wake up dogs and set off car alarms for miles. Expect blood, carnage, etc, assuming the Marines don't step in to stop the fight before it even begins.
SATURDAY:  HOUSTON AT MILWAUKEE 6PM WEST, 9PM EAST LEAGUE PASS
Really? Yeah, really. Not a great slate. Milwaukee has been fun, especially if you really like Jerryd Bayless (you don't.). Giannis is going from "Interesting curiosity" to "Effectiveish player who is also an interesting curiosity." You probably loather James Harden, but, you know, he's unique, at least. Let James Harden transport you into his horrible world, where his mind calculates his every move to draw and sell contact. It's a sick place to live, a sick basketball frame of mind, but a fascinating place. Like reading a book about Charles Manson. They DO both have beards.
SUNDAY: SAN ANTONIO AT BOSTON 1 PM EAST, 10 PM WEST
If there is an early game, I will ALWAYS recommend the early game. I don't care if San Antonio is going to beat on Boston until they have to take one or two of the banners down. I don't care that Sacramento and Memphis are meeting again after their last meeting ended with a maleficent call by the referee, and the game is sure to be boiling over with tension.  If Basketballtime lines up with French Toastime, I am there 100% of the time. Here is a vein diagram:
SYMBOLS SAY IT BETTER THAN WORDS, IT'S WHY WE HAVE WEDDING RINGS, GODDAMNIT. Boston/Spurs at ten in the morning for President.