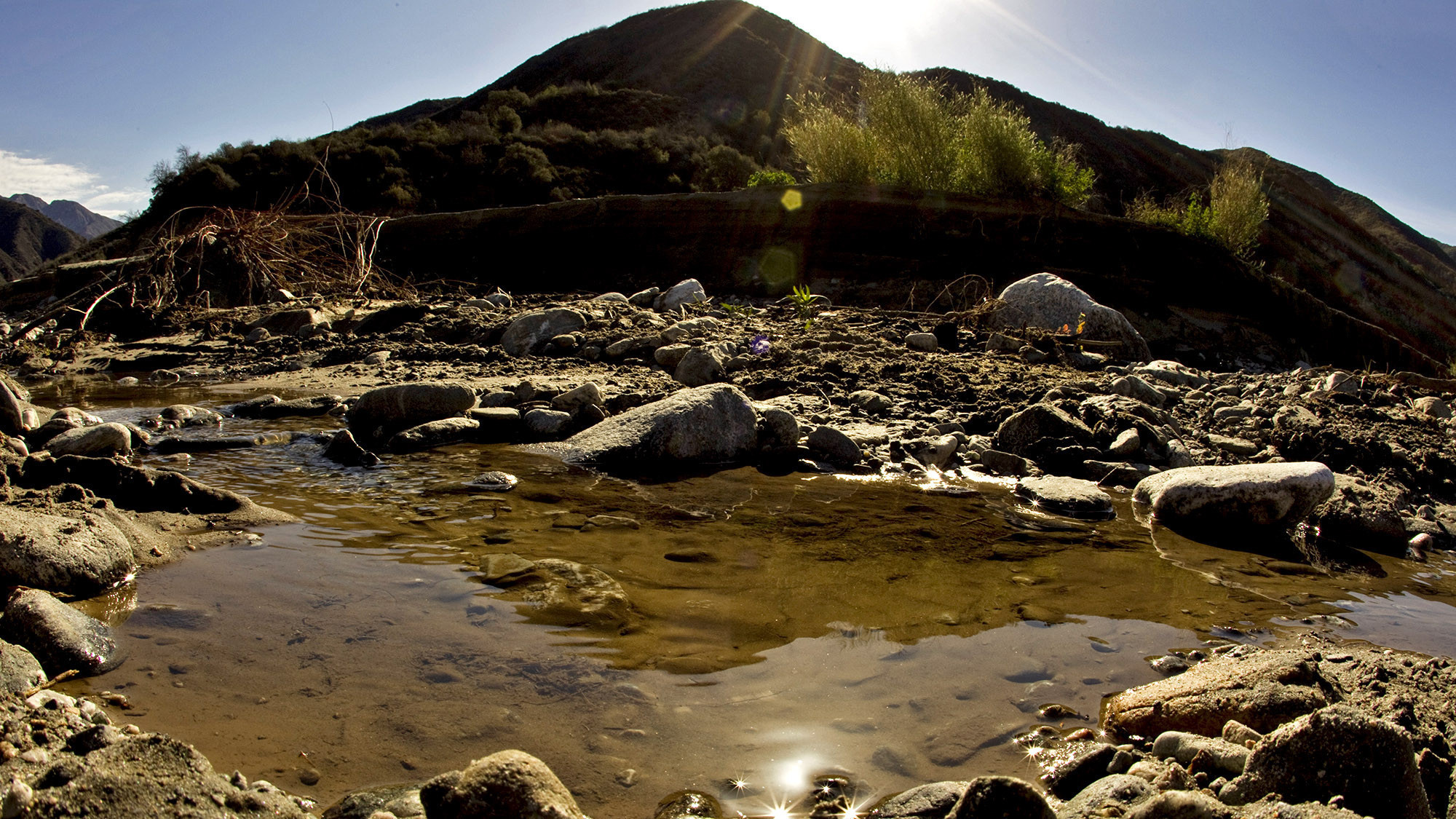 It's January in the Bay Area, and every day is perfect; nearly an exact replica of the day that immediately preceded it. The month doesn't matter. The day is irrelevant, since the proceedings are roughly uniform across the spectrum. The muffled screams and yelps from the three children in the adjacent apartment — and the headache-inducing shouts from their over-matched, under-prepared parents, both of whom are younger than me, and who forget that the walls that separate our units are much thinner than they think — finally rouse me from my slumber. My eyes, still heavy with sleep, wander to my bedroom window, where I always pray to see grey, leaden skies and small rivulets of water falling down the pane. Instead, each day, I see brilliant blue skies, cloudless and carefree. As I rise from bed, yawning, stretching, scratching, and cussing to myself about absolutely nothing in particular, I shield my body from the sun, invading all the rooms in my house, warming the environment with deadly, ultraviolet rays. This is what it's like in drought-affected California. Every day is July 4th. Every day is summer break.
By the time I'm strapped into my car and careening to work — continually in a rush to help treat a disability that cannot be cured — and the caffeine is fully incorporated into my bloodstream, I have calmed down a bit. My car windows are down, my elbow is propped up and protruding out, and Bay Area sports radio blares loudly. There always seems to be a lot to discuss on the 50,000 watt flamethrower; the status of the infield for the Giants following the departure of Pablo Sandoval, the status of the Santa Clara 49ers after a season that was more interesting off-the-field than on it. What doesn't get discussed, even now, are the Warriors. All the hosts on KNBR offer jokes about how to nitpick the team, but even those are offered half-heartedly; more of a sports radio courtesy than anything else. What is there to say? The team is 32-6; one of the 10 best starts in NBA history. Every Warrior is having their best season as a professional, from the headlining stars to the end-of-bench stalwarts. Every single individual award is in play, from MVP (Steph), to Sixth Man (Mo Speights), to Most Improved Player (Klay Thompson), to Defensive Player of the Year (Andrew Bogut) to Coach of the Year (Steve Kerr). There has been a single overtime game (a win), and in the 38 games played thus far, only eight have been decided by three possessions or less (and the Warriors are 6-2 in said games). The negative headlines of previous seasons are absent. For Warriors fans, every day is sunny. Every day is perfect.
Yet, as I watch the games, and take in the platitudes that comes with preferring a team that currently rules the NBA, it is impossible to shake the feeling that this isn't how it's supposed to be; that something happening here is out of place.  Of course, much of this is due to the fact that no Warriors fan has any context for what's happening (unless, of course, you are over 50 years old and witnessed the 1975 championship team, or the 1976 team than won 59 games but lost in the Western conference finals), and is learning how to be a fan of a contender on-the-fly.  There isn't a frame of reference to understand how our team who, for the balance of our lifetimes, has been competitive at best, and crappy at worst, is now treating each opponent like a church youth-league team. Each blowout is like these sinister beautiful days in January, the sun shining brightly, the hills browned and parched. There's no arguing with a beautiful day, unless something about that day just doesn't feel right.
Each Warriors fan — and in some ways, each Californian, sun-baked and dried-out from a drought that seems like it will never end — is stuck in a strange place right now. There is nothing wrong with every day being glorious and gilded, sun-kissed serotonin as far as the eye can see. It's hard to complain about a journey that doesn't feature much of a struggle. For the first time, a Warriors fan can somewhat impatiently state, to themselves and others around them, yes, this is great, but I wish the playoffs would just get here. I wish it were May. For the first time, the shimmering mirage of a championship parade — something understandable because of the three-peat Giants, but inconceivable due to the general history of the Warriors franchise — seems to be within grasp. But the harsh realities of where we are, and what this is — a long haul in a harsh land, carried out by vulnerable mortals — has never fully gone away, has never fully vacated itself from our minds. This is California, after all: a place where everything is beautiful, and every day is perfect, yet peril seems to be lurking; watching with interested eyes, waiting for the correct moment to strike. Having what typically happens — a losing streak, a shooting slump, an injury, a controversy — would be more comfortable, more knowable, more predictable. Yet the beauty of never-ending perfection — even in January — is hard to critique, and even harder to understand and explain.
It is a strange feeling; longing for the glory of summer, yet at the same time, desperately wishing it would finally rain.