MONDAY: DETROIT AT TORONTO 7:30 EAST, 4:30 WEST
I am perpetually behind on watching the shit people are talking about. I still haven't seen the Pistons play. I have been given the impression that they are good now, because they got rid of Josh Smith. I am hurt for Josh Smith, who I have enjoyed from time to time. Now I understand that everyone else has turned on Josh Completely, but, like I said, I am behind. For instance, I still think the Heat seem like a solid team and I think Cleveland is pretty scary. Richard Nixon seems like a guy you could have a beer with. Napoleon is a warrior for democracy. This Jesus guy seems like a kook, this shit will never catch on. Food? I will take moisture and sunlight, thanks. Uhh, my particles forming into a planet, NO THANKS.
Another sign of my genuine retrogradery is that I will probably watch the College Football Final instead of basketball. Foortball is a nightmare, I guess, but, man, you get to talking to me about a championship, I will watch whatever you stick in front of me. If we could get sports to a place where there is a title game every single day, I will eat that shit up like a big silly duck in a stale bread factory.
Also, I guess I am an Oregon partisan? It is probably the Pac-12 school that most resembles my Alma Matter, The Evergreen State College. And I like Kazemi. Them or Berkley. I would root for Berkley, I guess. Go Bears. Or Ducks. Or, uh, Raccoons. The Saint Magnus Fightnin' Raccoons.
TUESDAY: SAN ANTONIO AT WASHINGTON 7:00 EAST, 4:00 WEST
Which member of the Spurs would make the best President? Baynes, Marco, Boris, Manu, Parker, Patty, Cory Joseph and Tiago were all born outside of the United States, so they're straight up disqualified. Matt Bonner tried to become a Canadian citizen, the highest form of treason possible, so hell no to that guy. Duncan and Kawhai and Danny green don't talk much, which is the currency of a politician, so they're out.
It's down to Kyle Anderson, Jeff Ayres, and Austin Daye. Ayres went to ASU, so absolutely not. Austin Daye played in the D-League, and if you can name a D-League president, I will say "Okay" and give it to him, but we haven't elected one yet and there's no reason to think anyone can overcome that stigma. Kyle Anderson went to UCLA, good college, he seems nice, and he isn't too tall. I declare him President Spur.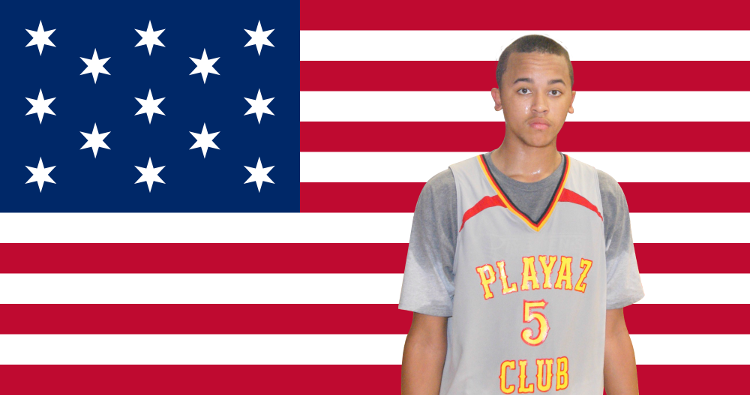 WEDNESDAY: HOUSTON AT ORLANDO 7:00 PM EAST, 4:00 PM WEST
Why not!? You like bad feelings, and Dwight and Harden flopping their way to a victory against a bunch of young guys out there trying their hardest to compete, in front of a north Florida crowd that is angry and resentful and sweaty and salty and sad, this thing could really curdle into something unpleasant that you don't want to miss. It's like you walking down the street and someone says, hey, buddy, a guy is gonna chop off his own hand, you can watch for five bucks, you pony up, right?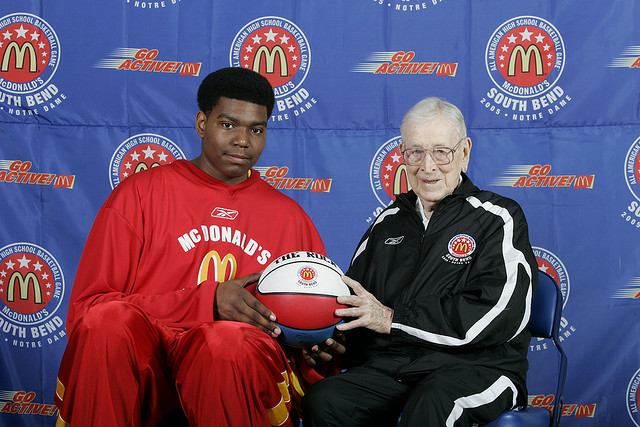 THURSDAY:
You know what? I won't pick. They're all kind of interesting. Miluakee/Knicks is fun because you get to the the Bucks just WAIL on someone, Giannis leakouts, Kendall Marshall career games, pretty much everything you could want:from a basketball contest. Houston/OKC is an actual game between two teams who are natural rivals for reasons so obvious I will not review them here. Cavs/Lakers will answer the question that BURNS in your mind: "The Cavs can beat the Lakers, right? I mean, they lost to the Knicks, so who knows what the hell is going on with this thing. Will the train just COMPLETELY fall off the tracks tonight, and wipe out the entire NBA in its wake?" Watch the, all, they're all masterpieces!
FRIDAY: HAWKS AT RAPTORS 7:30 EAST 4:30 WEST
This is a game between the first and second seeds in the East. The Hawks have taken the heart and spirit of the Spurs and are using it to flog everyone. The Raptors have been slumping. They both play team ball. It's fun. I like these quality undetermined East teams, man, they're funky. Offbeat. Interesting. Like a painting of a bottle of milk or something.
SATURDAY: PORTLAND AT MEMPHIS 8:00 EAST, 5:00 WEST
Every time Memhpis plays Portland, I root for Memphis. I try not to, I swear, I feel like I am disappointed my family and my community when I pump my fist for roving pirates who throw the Blazers into the ocean every time they play, but they're just so cool. Once, when the Blazers were bad, I went to a game and openly cheered for the Grizzlies, like a weirdo. At least I didn't have a Battier jersey, like the dude who was sitting courtside.
SUNDAY: NEW ORLEANS AT TORONTO 3:30 EAST, 12:30 WEST
There are three games on, probably to avoid conflict with football. This is, by far, the best one. Anthony Davis will compete against Amir Johnson. It should be really great. I am looking at the word counter right now and trying to get to to 1000. I am at 866 right now. Okay, now I am at 874. What can I write 130 words about? I read a Lucy Kinsley travelogue book recently and I really enjoyed it. She went to Europe and kept a journal that resembled a very rough comic book. I am looking at another Lucy Kinsey book right now, that is why I thought about it. She uses drawings as a way of processing and organizing her thought and objectifying single moments, it's really interesting. I am at 948. Man, this is surprisingly hard. I get why these horrible old columnists make up beef to grind into column space.  They're at work, too, they just want to get out and get home to their families like everyone else. Just potshot a famous athlete, who gives a shit, he makes a lot of money, my daughter has a ballet recital and I need to get there in like half an hour.