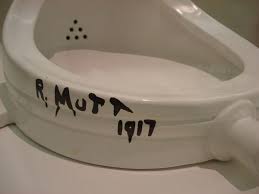 When is it OK to boo a returning player?
Andrew Unterberger
The Baskteball Jones
The other week saw an interesting phenomenon where Carmelo Anthony, Raymond Felton and Dwight Howard all played against their former teams for the first time. What's notable is not that three players played against their formers teams—very few players in this league stick with one team for their entire career—but the vitriol with which these homecomings brought. Andrew Unterberger looks at the myriad of ways in which a player can leave a team, and lays out a sensible heuristic for when it is okay to boo a former player. Despite this however, I will still always boo Mike Dunleavy Jr.
–KD
A father's hoops dream: Minting an NBA millionaire
Ken Bensinger
Los Angeles Times
A common perspective on David Stern's "one-and-done" rule is that it should be at least "two-and-done," and this LA Times front page story on Shabazz Muhammad and his father/"personal Worldwide Wes" Ron Holmes certainly adds fuel to the fire for criticism of the rule. Writer Ken Bensinger offers an inside look at how Holmes groomed Muhammad to be a professional athlete from even before he was born — mate selection, how "cool" his birth name was, and even a deliberate effort to shave a year off his birth age, all played tiny parts in Holmes strategy of getting Shabazz Muhammad to where he is today, on the precipice of becoming an NBA lottery pick and a multimillionaire. Reading this article, it's hard not to root for Holmes (and transitively, Shabazz), despite some of his shady and narcissistic decisions on behalf of his son, especially when he's at odds with as corrupt an institution as the NCAA.
–AS
Lights, Camera, Revolution
Zach Lowe
Grantland
Do you keep hearing words like "analytics", and are skeptical that it actually means something? Be skeptical no more. In this fascinating article, Zach Lowe goes in-depth with the Toronto Raptors front office, where they have harnessed cameras and computer programs to, well, recreate Mario Kart. Kind of. The Raptors have developed a system to track where their players are on the court, and where they should be, represented by "ghosts" just like time trial Mario Kart.  This article represents the most extensive look under the hood of an NBA team's analytics operation, and leaves you wanting more.
–KD
Out of Africa
Jonathan Abrams
Grantland
Three decades ago Hakeem Olajuwon was selected by the Houston Rockets with the number one pick in the draft. Despite his immediate success and the hopes of many basketball executives, it didn't signal a mass influx of African players in to the league. Through the stories of Cameroonian D-Leaguer Alexis Wangmene and his American host father and San Antonio Spurs GM R.C. Buford, Abrams explores the history of basketball in Africa. Like Wangmene's basketball career, the development of basketball in Africa is unfortunately still a story of waiting and hoping.
–KD