Many moons ago, when blogs were spots, and blogging pseudonyms were all the rage, The Diss did a weekly roundtable called Wild Guesses and Outlandish Speculation. The feature was ably carried by several of my real-life friends who were — still are, I should say — NBA fans, but wisely had no vested interest in this blogging-about-athletes thing. Turns out they were the smartest people in the room. I am grateful they took time out of their busy, functional adult lives to put their blog-pants back on, and answer these questions, which I emailed in an over-stimulated, Warriors-in-the-Finals buzz. It's always good to get the band back together.
Hey! How are you? Still watching basketball?
Andy Cochrane: How could I not be great?
Hans Peterson: Rarely. However, I'm still the guy who closely follows developments by reading them after they happen or occasionally listening on the radio while entertaining a baby.
Kenji Spielman: I pay attention to basketball and rarely rarely watch it. I like the themes and story lines,(3 pointers and efficiency is king, will the Spurs become the Spurs again, all the teams that used to be good now suck, etc.) I just didn't invest much WATCHING time.
John Reyes-Nguyen: Definitely still watching basketball. My #2 team, The Warriors, are in the finals!
Symbol Lai: Fine. Busy. Yes, of course!
Alex Maki: I am! Basketball is the only sport I allow myself to really invest time and energy in these days, so I have been watching most of the playoff games.
Andrew Snyder: I'm great. Just jobless and in debt after finishing grad school, but I'm in Brazil so I suppose life could be worse #LeandroBarbosaHumbleBrag. I am still watching ball, although really the draft lottery was the highlight of these playoffs so far (WHAT UP MAKI awoooooooooooooohooowwlllll).
Joe Bernardo: I'm doing great!  And yes, even though my beloved Lakers have been stinking it up (there's finally hope though!), I will always watch the NBA.
If you could use any word to describe these playoffs, what would that single word be?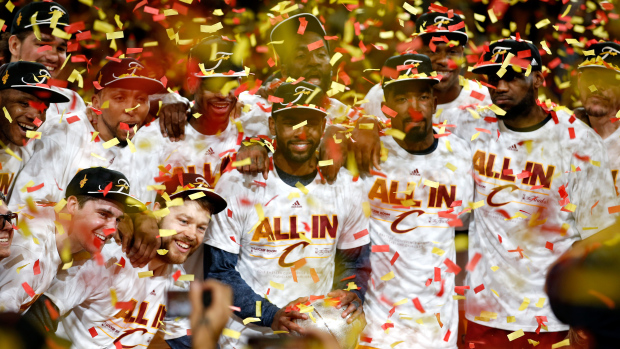 Andy Cochrane: Predictable, and that's a good thing. Like any of the other shit you can buy, Basketball at its base level is a product, and should be understood as such. It's a carefully polished good that has many revenue streams — admission, swag, tv rights, etc. The catch is that marketing is best done when consistent. People pickup and attach to patterns. The best stores are the ones that are beaten into your head, time after time, year after year. David versus Goliath — possibly the most-used storyline in all of sports — only works if there is a Goliath. For that to happen, some team has to dominate for a good while. This is not to say that we don't need the Davids either, but they will always be there. The league needs predictable storylines — ones that fans can love, hate, admire, and be inspired by. Luckily for us, the NBA is pretty damn good at this. You have your Cinderella story here and there, but usually the best team wins, and that's a good thing.
The opposite is Major League Baseball. Ratings are not falling because the sport is boring (which it is, if you ask me). Ratings are falling because it is a shitshow every single year. It's like drawing a name out of a hat. Sure, one city will be happy with a victory, but as a casual fan, who gives a shit if it just seems like random luck?
Hans Peterson: Contemporary.
Kenji Spielman: Transformational. Basketball has changed in a fundamental way. Advanced stats have finally permeated into game plans. James Harden is the poster child for playing offense in the most efficient way possible. All the teams in the conference finals were teams that understood how powerful three pointers are. Sorry Phil. You were wrong.
John Reyes-Nguyen: Unsurprising.
Symbol Lai: Predictable. It's exciting to see teams with little playoff or final experience being contenders, but I don't think anyone expected the Finals to be anyone other than the Warriors and Cavs.
Alex Maki: Kinda disappointing, to be honest. Maybe this is because the playoffs have largely unfolded as expected, but the Western and Eastern Conference Finals were stinkers. I am probably just bitter because none of the teams I cared for made any real noise (e.g., Spurs, Grizzlies, Wizards). I think the Finals will be a lot of fun though.
Andrew Snyder: RIPCP3. Clippers-Spurs was about as good as playoff ball gets, and despite hate watching CP3 complaining to the refs all year in new ways above and beyond the traditional Paul Pierce methods (I wonder if Doc is the real reason this happens), I was still pretty psyched to see him hit that off balance runner in Timmay's face. I wish that we'd gotten to see the Dubs and Clips square off in the WCF, but alas, you can't have everything in life, or even another Game 7…
Joe Bernardo: Injuries. It seems that a lot of key players got hurt or had some nagging injuries this playoffs.  I wonder what would happen if KD was healthy enough to make a playoff run, or Pau Gasol didn't get hurt in the middle of their series, or Kyle Korver, or Tony Allen, or Mike Conley, or John Wall, or Kevin Love, etc. Not to say that the current outcome would have been different, but it would have been great to see these key players compete through the whole playoffs.  I just hope Klay Thompson's or Kyrie Irving's injuries won't hamper them too much.
The NBA Finals features a team that has never won an NBA championship (the Cleveland Cavaliers) and one that hasn't won one in 40 years (the Golden State Warriors). The NBA's "Final Four" featured two additional teams similarly bereft of recent championship experience. Have we witnessed a scene-shift in the NBA?
Andy Cochrane: Is this a sly way to ask if the salary cap actually works? Gotta ask someone smarter than me for that. What do I know? I could watch the Lakers lose by 30, the Bulls pout like 6-year-olds, and James Harden not get foul calls all day and I'm positive it would never get old.
Hans Peterson: Yes. See answer number 2. The Spurs could still retool and compete next year, but the next four NBA Champions will not include the Spurs, Lakers, Bulls, Celtics, or Heat. That said, I expect repeats among this new group as well.
Kenji Spielman: The scene shift has not been from traditional powers to the sad sack franchises of the past. It has been from teams that are stuck with old methodology in scouting and game planning to teams that use all the tools available to them to find players and play to their strengths. As soon as teams like the Knicks and Lakers start taking advanced metrics seriously and actually dump some money into their applications they will move back toward being contenders.
John Reyes-Nguyen: It seems like there's been a shift. There seems to be a shift of talent towards teams in smaller markets. The Jazz, Bucks, T-Wolves, Pelicans are all up and coming teams and appear to be on track to be legit playoff teams.
Symbol Lai: At least for the Cavs, it doesn't feel like an enormous shift even though they haven't won a championship.  They have LeBron and so their success this year feels like an extension of his dominance as an individual player. He carried the market with him.
Alex Maki: Well, I wouldn't quite call it a scene shift. The Warriors definitely contribute to that narrative, and they went from fun and interesting last year to a powerhouse this year. So, that has been a shift. But another LeBron Eastern Conference team in the finals isn't actually a scene shift, it just happens to be the Cavs this year. And given how the Hawks and Rockets didn't really show up in their series, I wouldn't read too much into them yet. The West largely looked like it did last year (minus the Thunder-Pelicans swap), and the East largely did, as least as far as relevant teams are concerned. I think in 2-3 years it will feel like things have changed, but I'm not sure this year is the one to declare that.
Andrew Snyder: Depends if you count LeBron carrying another crappy supporting cast to the NBA finals in a weak Eastern Conference as a scene-shift or not. Sounds more like *Back to The Future 4: Revenge of Boobie Gibson* to me.
Joe Bernardo: Not really. NBA championships are usually won in dynastic spurts because it's much harder to break up a winning team than in other sports.  Was it a great scene-shift when the Spurs won in 1999 or when the Heat won in 2006?  In a way yes, because they were newcomers to the championship club, but overall no because with the subsequent rings San Antonio and Miami won, critics were still complaining that only a handful of teams have won the Larry O'Brien Trophy.  The Warriors and/or Cavs will be just be another team in a short line of NBA dynasties since I predict they both will be competing for the next few years.
Homer Question of the Week: what should we make of Stephen Curry? Just another specimen in a long line of top-notch 21st century point guards, or transcendent talent?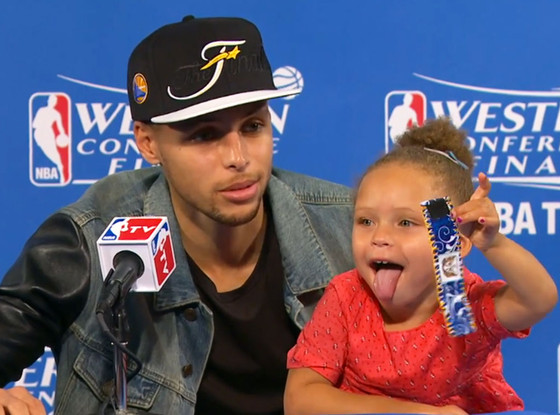 Andy Cochrane: Everybody (ed. note: everyone is just Jacob) relax. Let's [revisit this] in 5 years when he's won a half dozen different trophies and still doing his thing. Unbelievable to watch right now? Yes. Lots of potential? Yes. Transcendent? Not even close.
Hans Peterson: Both. Stephen Curry is an amazing player. There is an abundance of very, very good point guards in the league right now, although all very different players. Stephen probably the most unique. In my eyes, Stephen Curry deserved the MVP. I do think his very rare combination of devastating shooting and incredible ball skills are particularly well-suited to the present game and will inspire a generation of others. However, he's not the best player in the world (Lebron). I also don't know that Stephen Curry is better than, for example, Chris Paul. I don't know that he will really have a better career than Paul (he'll certainly win more, but I would argue without hesitation that his current team is much better than any assembled around Paul). I suspect he will be immensely successful. He will probably have multiple top 5 MVP votes. But I don't think he will get better than he was this year, and I think the best player in the world mantle is likely to go straight from LeBron to Davis and he will live in that annual 2nd-5th best player debates for a few years (ala Paul). I will add the one possible disclaimer that I'm not convinced he may, in fact, still be a bit more injury prone than some. Let us hope this isn't a Derrick Rose peak that will not be replicated due to injuries.
Kenji Spielman: Steph Curry is breaking basketball. Teams know that three pointers hurt them when the other team makes them. But a contested three point shot is generally a shot you want the other team to take, because they are hard to make. Especially one that is a pull up shot off the dribble. But Steph Curry MAKES those shots at a very high rate. That is a very difficult thing to deal with. Transcendent? Probably not, as others will likely follow. But that does make him transformational, which is some pretty heavy shit as well.
John Reyes-Nguyen: I don't know if he's a transcendent talent, but he is at the top of the point guard list. His shooting is out of this world.
Symbol Lai: I think it takes more years of legendary play to be considered "transcendent" though I think he is definitely on pace.  He (and by extension his family) is certainly "transcendently likable" across all NBA crowds.
Alex Maki: I think Steph Curry is up near the top of that list at the moment. Give him another MVP and a couple of championships, in addition to a handful of other strong playoff appearances, and I would put him on the transcendent talent list. But, he is still young and relatively light on experience. I think he'll make it, but isn't there yet by a long shot.
Andrew Snyder: Steph is the best shooter I have ever watched. I can only imagine it's what Larry Bird was like when I was too young to watch basketball. Sometimes when I watch Steph make a couple 3′s in a row, I start fantasizing about the "on fire" mode in NBA Jam and how fun it would also be to see NBA Jam animate Andrew Bogut's forearm shivers and all around dirty play.
Joe Bernardo: He may be a transcendent player, but I think it's still too early to tell at this point.  I think his biggest challenge will be longevity.
Your prediction, please.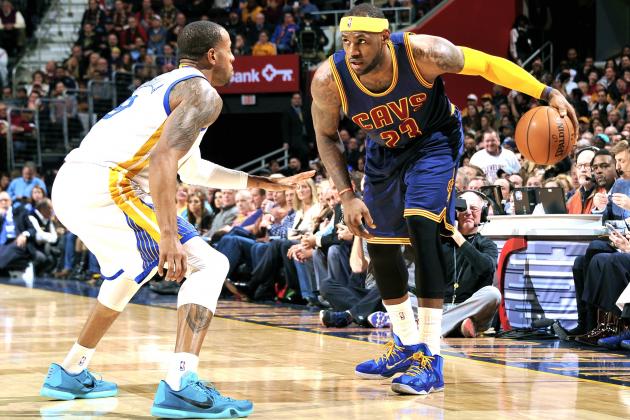 Andy Cochrane: LeBron is hungry. Cavs in 6.
Hans Peterson: I don't really think the Warriors are ready. There is almost no comparable example of a team making a leap like this and carrying it all the way through to a championship in one season. But in this particular year, I think they avoided several serious playoff hurdles (the Spurs, the Clippers, healthy Tony Allen and Mike Conley), and they have just been so much better this year than even the full strength Cavs, that I have to think they are going to find a way to get past such a broken down version. If the Cavs win, that is a real game-changer in the LeBron discussion. That makes him the clear 1b to Jordan's 1a in my lifetime of basketball. But I don't think he has enough to beat such a well-rounded and deep team.
Kenji Spielman: Warriors in 6. Warriors win first two at home. LeBron gets hot and the Cavs follow. Dubs win a tight one to take a 3-1 lead. Then, in game 5 Lebron does LeBron things and drags the Cavs to victory in Cali. This is going to be an amazing game. Game 6 will be a bit of a letdown, the Warriors bounce back and win fairly handily in game 6 in Cleveland.
John Reyes-Nguyen: Warriors in 7.
Symbol Lai: Warriors in 6.
Alex Maki: Warriors in 5, with a slight chance Cavs push it to 6. The Warrior are deep, and, depending on how health Irving is, match up well with the Cavs at pretty much every position (except the Lebron position).
Andrew Snyder: Warriors in 7. LeBron averages a triple double.
Joe Bernardo: Warriors in 5. Jerry West, please come back to the Lakers!