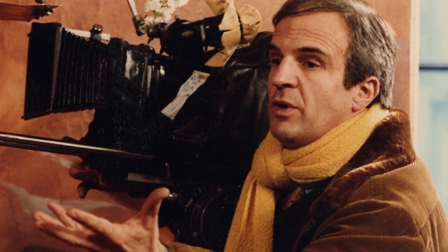 Have you ever had to do something at your job you thought was a bad idea, but had to because your boss told you to? The other day I had to put interview transcripts into an unnecessarily detailed Excel table for analysis, an analysis that will take far longer than if I had just read through the transcripts. I gently tried convincing my boss another way was more efficient, but no dice. So I put those transcripts into the table, because that's what you do when somebody else makes the decisions.
Since meaningful basketball isn't happening, we spend most of July talking about general managers: who signed whom, whose roster still needs filling out, who found the final piece of the puzzle, who is tanking for a better shot at the 2015 lottery. But in evaluating these decisions, an understanding of power and context is often left by the wayside.
Basketball analytics has made strides in accounting for these things on the court. We understand that assist rate is an imperfect measure because one point guard plays with Ray Allen while another plays with bricklayers. We understand that Andre Drummond is already an immense player, and Detroit only won 29 games because of the players surrounding him. This logic isn't applied to general managers, however.
By most accounts, the Sacramento Kings' Pete D'Alessandro is a bright young general manager. He hasn't been a GM long enough to know whether he is or will become one of the greats, but he has the potential. He is analytics savvy and thinks outside of the box, letting Grantland's documentarians tag along as he crowd sourced analytics models to help the Kings in the 2014 draft. The most striking scene in the resulting documentary didn't involve the analysts D'Alessandro found, but his interaction with Kings owner Vivek Ranadive during the draft. While in the draft room deciding on their pick, Ranadive asks the room, "Stauskas or Payton? For me Stauskas." The Kings went on to pick Nik Stauskas.
Now, for all I know Pete D'Alessandro was the biggest proponent of picking Nik Stauskas and spent weeks convincing Ranadive of this. Maybe if D'Alessandro had actually wanted Elfrid Payton, he would've told Ranadive, "I think you're wrong." There could conversations off-camera where D'Alessandro advocates for Stauskas. But what I do know is that it is very difficult to disagree with your boss on important decisions, and sometimes the best career move is keeping your opinion to yourself.
A year from now nobody will remember this scene. If Stauskas turns out to be Jimmer Fredette 2.0, D'Alessandro might get fried. If Stauskas is actually the second coming if Mitch Richmond, D'Alessandro will get a contract extension. Such is life for a general manager, where their employment status can be determined by a player they might not even have wanted to select.
We see this happen so often, yet rarely recognize it as such. In this great Kevin Arnovitz piece from last season, Milwaukee Bucks GM John Hammond sticks to the company line and explains why the team will try and compete in 2013. But reading between the lines, you can practically hear Hammond shouting, "Of course I want to tank, of course I think our roster sucks, but Herb Kohl won't let me!" Now, the fact that Hammond tried to build a winning roster that ultimately had the worst record in the league says something about his abilities, but the fact remains that certain team-building options are simply off the table for John Hammond. That should be taken into account when judging his performance versus, say, Sam Hinkie's.
Any day now, Kevin Love will be traded. Or not. The Golden State Warriors want Love, but aren't willing to trade Klay Thompson for him. It seems that head coach Steve Kerr and valued consultant Jerry West want to keep Thompson, while owner Joe Lacob highly values David Lee, the guy Love would replace. If the Warriors hang on to Thompson and he develops into the best shooting guard in the league, should we credit Myers for not making the trade? Who should be blamed if Kevin Love submits an MVP season while the Warriors flame out in the first round, again?
It isn't impossible to tease out front office power structures, but it is very difficult and even then an owner can simply overrule his people and do something nuts. Writers and fans alike are better off dropping general-manager-as-auteur posturing, and instead focus on evaluating the organization. The Sacramento Kings front office had a disastrous draft, not Pete D'Alessandro. The Golden State Warriors junta is smart for not trading Klay Thompson, not Bob Myers. The Milwaukee Bucks pursued a poor development strategy, not John Hammond.
If you have ever complained that your boss made a dumb decision, realize general managers' bosses sometimes do too.