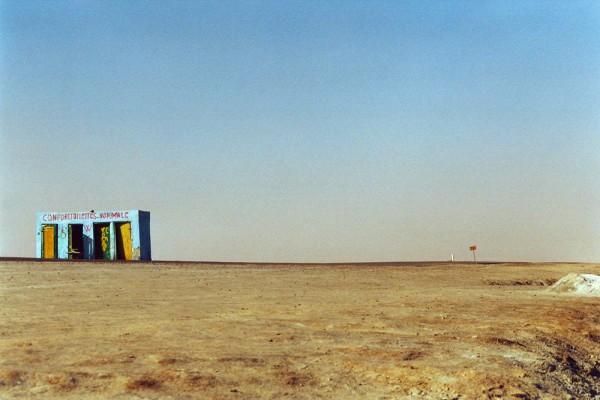 With summer league finished, it's nothing but the offseason for a few months.
Warriors Won't Overlook Defense in Kevin Love Talks
Sam Amick
USA Today
Obviously, most of the discourse this summer has focused on the eventual landing spot for Kevin Love, who is reportedly on his way out of Minnesota, for better or worse. Though Cleveland looks increasingly like the final destination for the talented forward, my beloved Golden State Warriors remain in the mix. The hang up, of course, has been the Warriors' refusal to trade shooting guard Klay Thompson, who must be included in any potential deal to the Timberwolves. Although Warriors fans have openly criticized the team for not pulling the trigger on a deal, Sam Amick explains there are pretty good reasons why. According to Amick, the hold up isn't really about how good the Warriors might be with Love, but rather, how good the team is defensively when Thompson is on the floor. Amick shows how Thompson fits into the Warriors defense, which was ranked third in the league last season, and how losing him might derail the cause that ousted coach Mark Jackson began in earnest in 2012. This piece serves as a primer to the K-Love talks, but also as a set of cliff notes to better understand how Thompson fits in with the Warriors larger plans, and why Steve Kerr might be reluctant to lose him, even if he could get one of the best power forwards in the game in the process.
Burning Men: Sorting out the Real Thing and the Mirage at Vegas Summer League
Netw3rk
Grantland
Over time, I've come to realize that summer league serves as something of a watershed moment for everyone who's not an NBA player. For many, this seems to be their first experience covering the game directly, as well as meeting colleagues that they've admired, and perhaps gotten to know over social media. As such (and as a person who was not at the event), I find myself sifting through pieces, and sorting them into "Useful" and "Bro Memories" piles. Without a doubt, Netw3rk's piece gets into the "Useful" pile, because it provides an engaging, engrossing look into every single interrogative element of summer league. Netw3rk delves into all of the Five W's (who, what, etc), and paints a picture of a hoopla that doesn't seem unlike a Hunter S. Thompson novel, filled with angst, hope, defeat and, of course, anxious men of all shapes, sizes, colors and creeds. The free-form piece that is produced from this painting is a useful guide for what, exactly, summer league is, and why it matters (or doesn't). This was, in my opinion, the strongest piece from LVSL; an event I have very mixed feelings about in the first place.
Two Critiques of Daryl Morey
William Bohl
Hardwood Paroxysm
It has been very interesting to watch the larger basketblogosphere wring their hands and furrow their brows over the current status of Daryl Morey, the enigmatic, overanalyzed general manager of the Houston Rockets. As is fairly well known at this point, Morey, a seminal figure in the advanced analytics movement (William Bohl, the author of the piece we are discussing, labels him "the face" of said movement), hasn't had that great of a summer on the free agency market. His poor run has brought some of his other failures to light, and from that, something of a groundswell of criticism has emerged. Unsurprisingly, a counter-narrative celebrating his strengths and successes has formed to combat the criticism. Now, we're all flustered. Luckily, we've got Mr. Bohl here to offer his opinion, and it is a fine one. Bohl — gasp! — argues that there's no right or wrong way to look at what Morey is, or even if he's done a "good" or "bad" job. In his estimation, Morey's done a fine job putting a team together that can compete in the modern NBA. Instead, Bohl asserts that Morey has failed at his ability to manage his own image, and in many ways, temper his own aura. Boh feels that the core that Morey assembled this summer could probably past mustard in the West. However, "if the mission fails, it'll be clear to everyone why it did, and there will be no shortage of those reveling in their demise," he writes. "Such is the price of being run by a genius, and being called one; failures are amplified, and constant success is expected. The rough weekends are remembered. The good ones are not." Lots of fine pieces have been written about Morey over the past few days, but this one was my favorite.