You might think, "Hey Corbin: you don't watch all these games! You just pick whatever game you think would be good to write a solid paragraph about, then you watch Blazer games, because you have to, because you write about the Blazers!" But, audience! You're W-R-O-N-G. I mean, at first, this was the case, but this obsessive planning that goes into this, the feeling of control, my vice grip over my own viewing habits, it has given me amazing power. I have brought this level of planning to every aspect of my life, including my outfits. For this week's preview, I am going to give the reader a peek into what I will be wearing when I sit down and rapturously consume every important game from this weeks slate.
MONDAY: PHOENIX AT CLIPPERS 7:30 WEST, 10:30 EAST
The only Western playoff team that hasn't been a wheat thresher that delivers nightly whoopings to its opponents then drink their hot blood straight out of the vein is the Phoenix Suns. They will be matching up with the Clippers, who are starting to round into shape after an underwhelming start. Lots of good guard play in this one, exciting stuff could happen and I may be tempted to do some fist pumping.
But, I will be watching this game with my wife, Dr. Claudia Richards, a women's studies professor at St. Martin's College in Lacey, Wa. I like to keep a facede of cool customerisim around her on some nights, make myself more mysterious and intellectual. So to counteract my excitement, I will be pairing this game with a tasteful mock turtleneck, the official shirt of the relaxing academic.
TUESDAY: DALLAS AT MEMPHIS 8:00 PM EAST, 5:00 PM WEST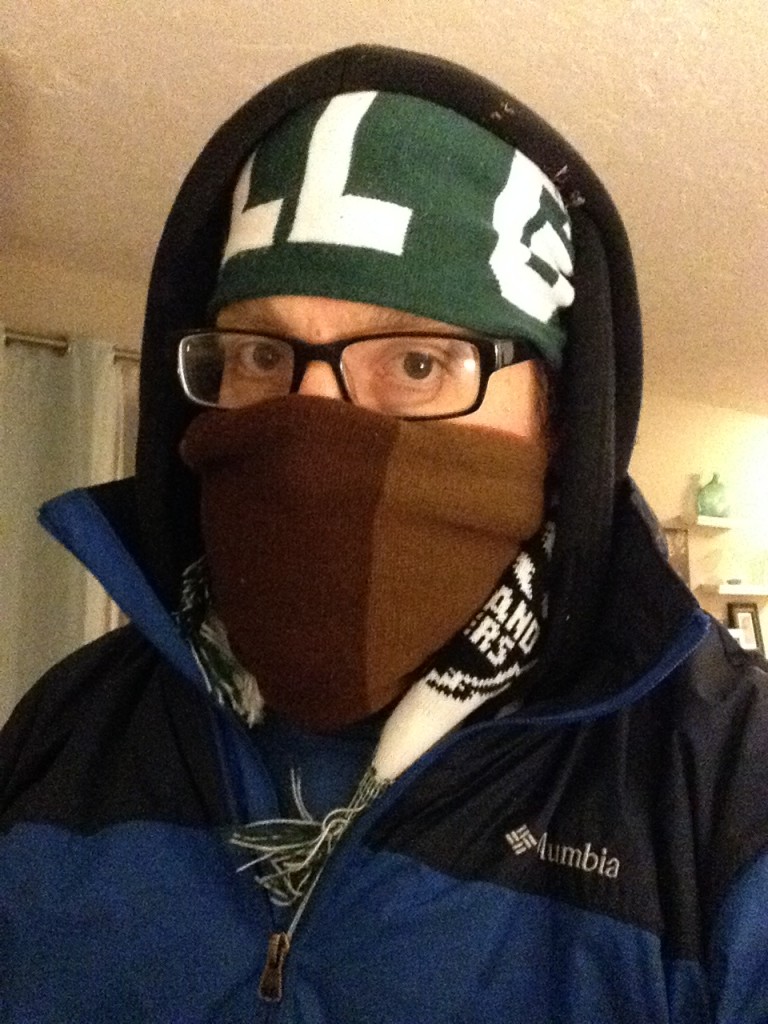 Western Conference playoff teams have been like sentient, moving mountains, traversing the land and crushing cities and towns and people. When they come together to fight, you see their rocky, massive fists collide with one another, showering rock and ice everywhere. It will be cold, is what I am getting at. So I will be wearing a sweater underneath a windbreaker and two (2) scarves, one around my neck and one around my face.
WEDNESDAY: PORTLAND AT MINNESOTA 5:00 WEST 8:00 EAST
I love repping for my team by buying and wearing good merchandise. But when the Blazers lost to the the Grizzlies last Friday I has an "Episode" or whatever where I took all of my sweet Blazers product out to the yard and burned it in a ritual ceremony designed to make the team feel the flames in the sleep and be driven to greater success in the future. They've won four in a row since then so I think it worked, but it has left me entirely without sweet gear. No problem, though: I have a pen, I have a mirror, I have some sweet, homemade gear, right on my face! That's the trademark pinwheel on the right and a crude stenciling of the number 32, Bill Walton's number, on the right! I love to fan up!
THURSDAY: CLEVELAND AT OKC THUNDER: 8:00 EAST, 5:00 WEST
FIREWORKS when these two struggling, thought to be contenders match up in Oklahoma! The only shirt I will need is the shirt they gave me when I temped at the Fort Vancouver fireworks display in 2013! Now, I know the shirt says "Volunteer," but I did get paid, it's just that I got piad to do stuff that OTHER PEOPLE were doing as volunteer work. It it not the only shirt I own that says "Volunteer" even though I get paid to be at the event! Anyway, I WILL be VOULENTEERING to watch Kevin Durant and Lebron James square off on TNT!
FRIDAY: MIAMI AT UTAH: 6:00 PM WEST, 9:00 PM EAST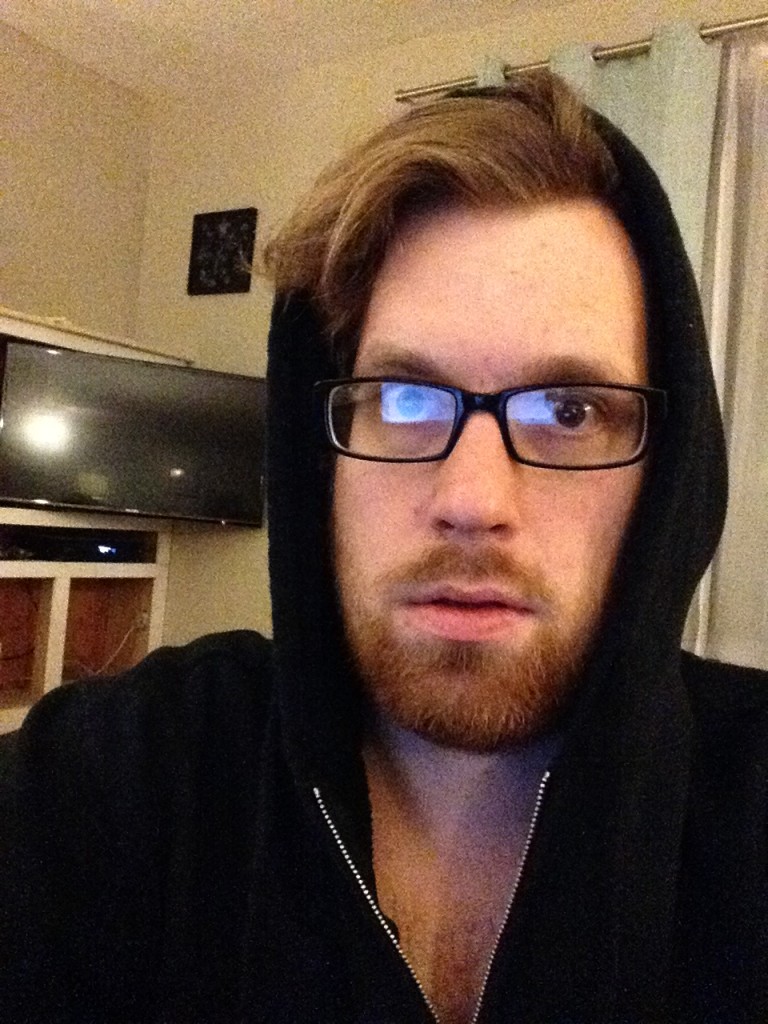 Friday's slate is the sort that will drive a man to turn to Miami at Utah for his viewing. Confusing, upsetting, will require a zip up hoodie without an undershirt, so the cold zipper can provide me with constant stimulation while I try to parse out the game and invent reasons Trey Burke is interesting.
SATURDAY: WARRIORS AT DALLAS: 2:00 PM EAST 11 AM WEST
A Saturday matinee between two of the BEASTS OF THE WEST will threaten my Sunday Morning Peace and Quiet Time, when I try to void my head of any and all noise and reset myself for the upcoming week. Thankfully, I have come up with a compromise solution. I am going to blow this whistle into a microphone that will pipe the noise, a wall of unceasing indiscriminate noise, into my headphones, an assault so constant and monotonous that it will basically simulate the experience of the most silent of all silences.
I will also wear my shirt inside out, just because you can get two wears before washing that way.
SUNDAY: CHICAGO AT MIAMI 6:00 EAST, 3:00 WEST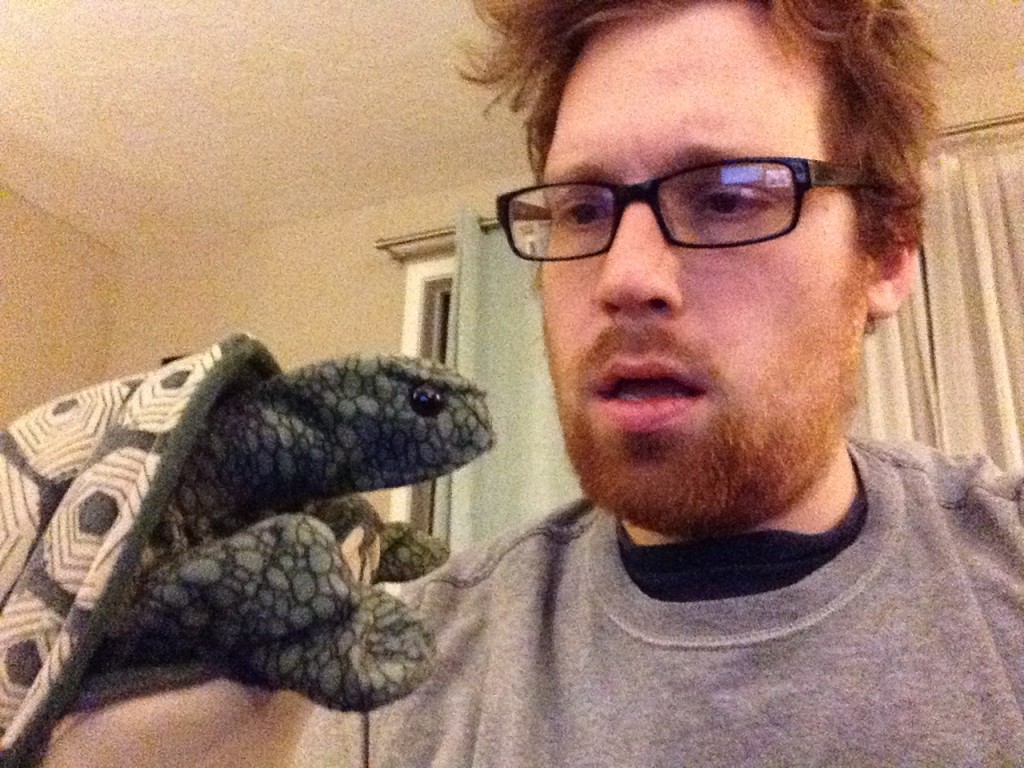 A lot of questions to sort through with this one. Are the Bulls are real gentlemen of the contest or just a crew of lost boys slowly drifting off a waterfall in the ocean? The Heat: what is this? Is LeBron's ghost still here? To Help me sort through these questions, I will turn Turtleman the Turtle, a hand puppet I use whenever I  have split my consciousness in two and really break down a basketball issue. I don't really have any "Real life" friends who like basketball, you see, so unlocking the contradictory architecture of my own mind is the only way to go. As you can see, I am wearing an the same shirt inside-out shirt again. This time, it will just be because I didn't do laundry.