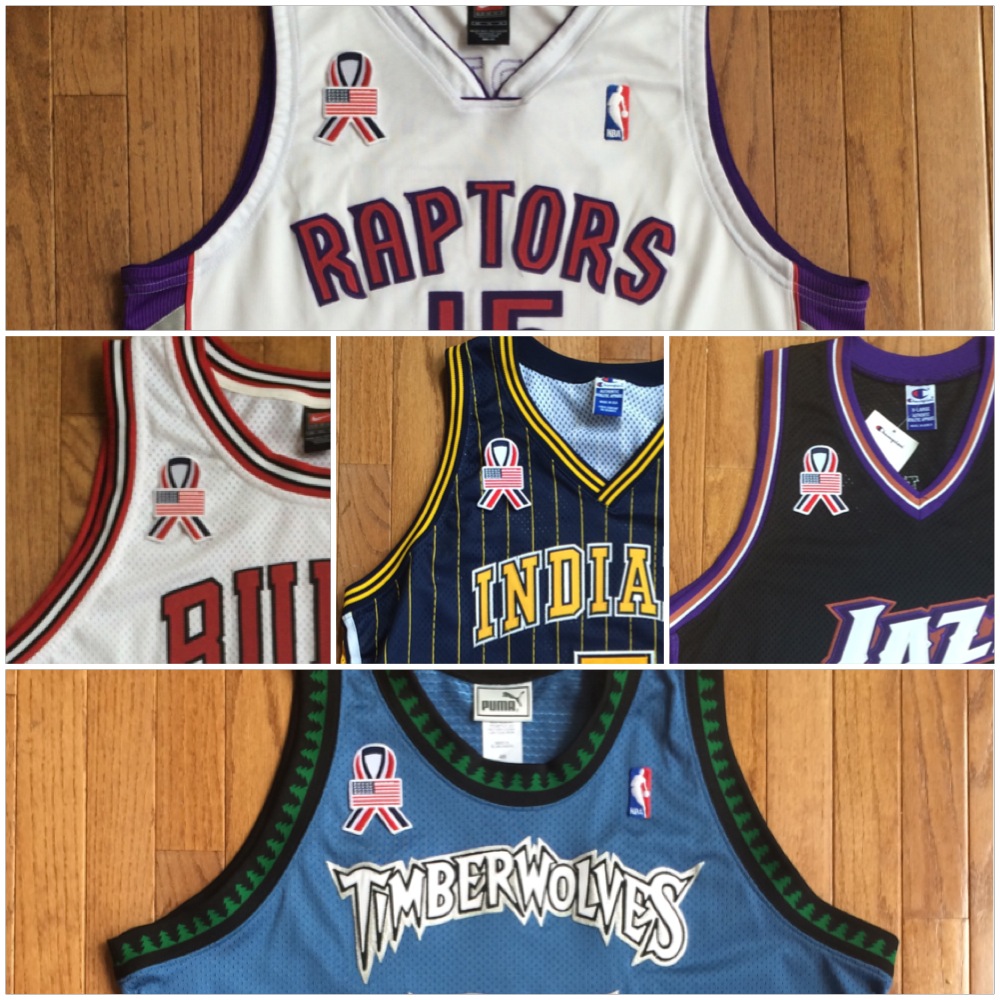 In October 2001, roughly six weeks after the September 11 attacks claimed nearly 3,000 lives, NBA players took the floor appearing in the same fashion they usually did — a uniform, nice sneakers, some flair — but with slight modifications to the jersey. On each jersey there was a patch depicting a USA flag splayed across a red, white, and blue cause ribbon. It was called the "unity patch", and it was worn by a variety of teams, across a number of sports, to commemorate what was being shorthanded as the greatest national tragedy since Pearl Harbor. As the season started off, the various entities of the NBA — players, coaches, teams — were tasked with memorializing the dead of 9/11 in their own ways. Teams had moments of silence, raised commemorative banners, honored first responders before the game began, and so on; a collective effort to remember, memorialize, and process the event. According to Rare Vintage Wear, this was the only time in league history that an entire sports league commemorated something on their clothing, aside from a league or team anniversary. The message that year, for better or worse, was "united, we play ball." It was the message every sport maintained, after the moments of silence ended and the giant American flags were rolled up, and placed in storage for the next earth-shaking tragedy: enough crying, let's get to it.
In 2014, as a national tragedy of a different sort enters the collective consciousness of the average American — the murder of people of color at the hands of unchecked law enforcement, a state-sanctioned genocide that has killed exponentially more people over the years than 9/11 — we see very few of the same practices being employed by the NBA. Rather than an organized movement, NBA players like Derrick Rose and LeBron James are taking matters into their own hands, outside of the purview of their teams and their league, crafting hand-made "I Can't Breathe" shirts, and wearing them openly during shootarounds, but removing them once the game begins. Teams do not parade victims of police brutality to be honored by players at midcourt, as the crowds rise as one in reverence and respect. No moments of silence are offered for individuals like Trayvon Martin, Mike Brown, Tamir Rice or Eric Garner. No, this is a movement that is inspiring tepid support, and highly conditional encouragement. In regards to the shirts being donned by athletes across multiple sports, NBA commissioner Adam Silver has officially offered a wan take:
I respect Derrick Rose and all of our players voicing their personal views on important issues but my preference would be for players to abide by our on-court attire rules.
And after Derrick Rose donned his "I Can't Breathe" shirt, several white members of the Chicago media seemed very, very offended. Dan Berstein took to Twitter, lamenting that "I hope he truly understands the important position he's taken, and what comes with it. Alas, I doubt he does." Cody Westerlund, a white sports writer based in Chicago, not only questioned Rose's actions, but asserted that Rose not speaking to the media brings into question the very existence of police brutality itself, as well as the ability for a black man to express an opinion without giving a series of justifications why to the white people who need answers and explanations:
While it's news for any prominent athlete to take such a stand, Rose's bold move was especially noteworthy. He's long raised awareness for and preached the need to address inner-city violence and poverty, but this was different. We all acknowledge violence and poverty are problems that exist. The same can't be said for racially charged police brutality, which makes the problem worse.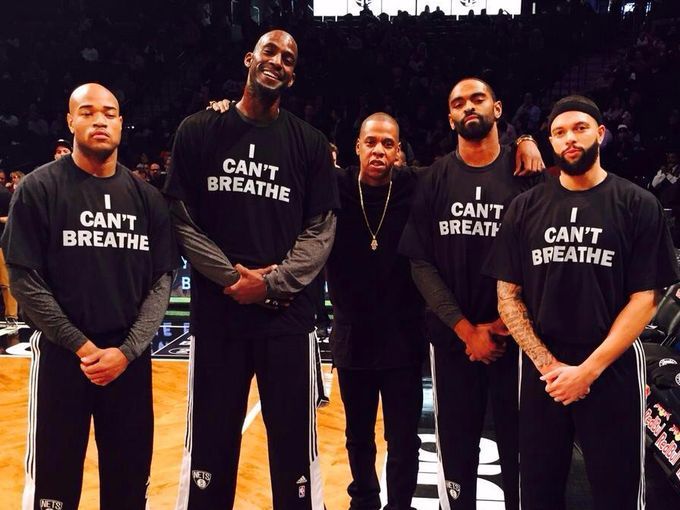 Regardless of whether we agree with it or not, sports serves as a primary lens for Americans to better understand the completely-fucked-up world around them, and immerse themselves in social issues that they would not engage in otherwise, especially as predominantly couch-bound individuals. This makes sense: sports are the most watched program on television at any given time, and watching television is, in many ways, the one thing that unites us all; our true national past-time. Millions of Americans had their first protracted thought about domestic violence because they watched the NFL, and millions more were forced to think about equal marriage rights because they watched the NBA. Sports are the method of escape we most greatly prefer, but which frustrate us because we have very little control of the proceedings. Because we cannot control the actions of the players, we choose to control our understanding of the actions; a myriad of conscious and unconscious acts to put on the right size of horse blinders, and maintain a comfortable, carefree life. In this way, sports operates as both an entry and exit point; an ambivalent place to gain new understanding, yet at the same time, shut out images and opinions that go against the grain, however we, as individuals, define "the grain" itself.
As such, it is not surprising that, in sports discourse, blackness is seen but not heard; discerned but rarely discussed. Blackness is not touched; feared by the readership, avoided by the wordsmiths. Most of this is a product of the industry: the 1.3 percent problem is real, no matter how stringently and purposefully white readers, writers and editors want to ignore this fact. Blackness is simply not discussed because there are no black people writing about sports. As a result, the current racial atmosphere in America is being largely ignored in work related to the NBA, the world's blackest league, comprised of individuals who have lived through, and against, police brutality since they arrived on this rotting Earth. While many writers are happy to provide platforms for players to discuss their improved 3-point range, their trials-and-tribulations growing up, and their personal preferences and peeves off-the-court, the same practice is not replicated when issues of race or politics rise to the forefront. This is a problem of experience and postionality; an inability for predominantly white, male writers, readers and fans to properly understand, respect and explicate what black men have to endure on a daily basis. It is this reason that white writers shorthand Jason Whitlock's forthcoming project as "Black Grantland" with a snort, or hone-in stupidly on the Comic Sans font on the "I Can't Breathe" shirts, rather than use the opportunity to understand why an NBA player would do such an act. Both a lack of blackness in sports writing, and a predominance of whiteness in the very same occupational spaces, do everyone a major disservice, and perpetuate an ongoing production of empty, shallow or/and misinformed work.
Along the same lines, colorblindness is a disease; a destructive form of racism that masks itself in the language of progress, liberalism and reform. For those who choose to live life without color — ignoring race as much as they can in an effort to carve solutions to racial problems without taking race into account -what is slowly taking shape in the NBA, and by extension, in the United States of America, must be deeply confusing. For the colorblind, any sort of political expression privileging the racial experience goes against what they understand the end goal of the struggle to be, and puts them in an uncomfortable place. As I have written many times, the NBA prefers itself to be seen as colorblind, and creates images of its fanbase as a classical melting pot; a beautiful mosaic of races, religions, and sexualities, all brought together by the common experience of paying for basketball together. In actuality, it is a fanbase much like any and every other pro-sports fanbase in the United States: white, male, and predominantly heterosexual. When purposeful images of blackness emerge from the largely-black player-base — ranging from an All-Star in a shirt with a powerful chant, to a group of players in hoodies after another unchecked murder by a racist white man, to pictures and videos of cops strangling, shooting, and beating black people — we see the true nature of the NBA emerge, as well as their prescriptions for living through a widespread political movement: controlled exposure, tepid offerings of support, and a fervent effort to redirect your attention to what's happening on the court. Indeed, the NBA would prefer their players look past their own blackness, so that fans can continue to ignore that their favorite players, themselves, are black, and continue paying for basketball without any sense of misgiving or unease.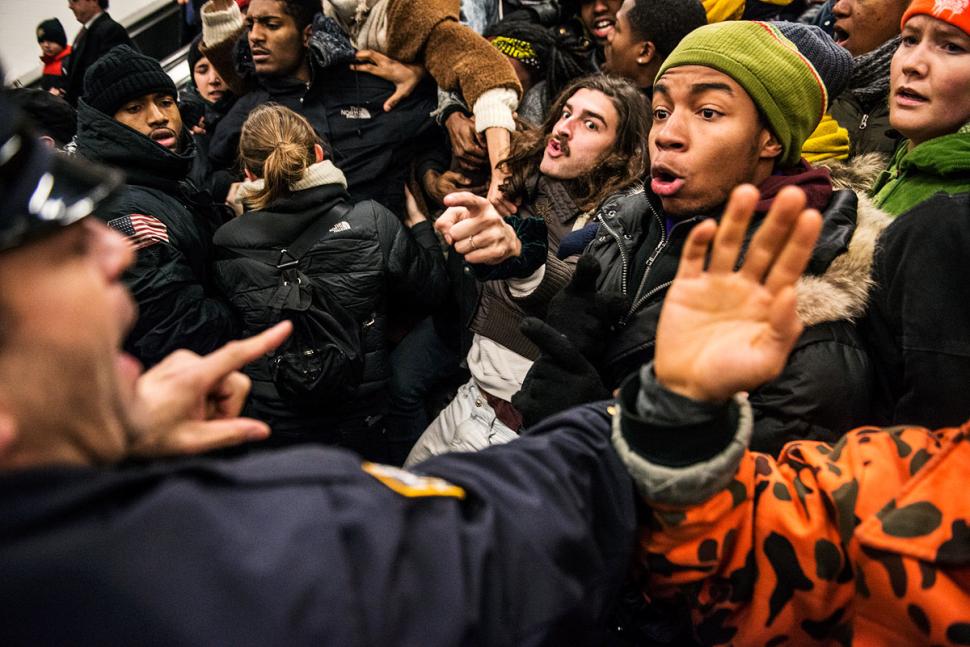 There is something happening in the world; something old, and something new. There are people of color being murdered every day by a police force who exist not to protect and serve, but to oppress and kill. This is an old practice; a central tenet of law enforcement, and the motivating force for countless forms of structural racism. At the same time, there is a groundswell of anger emerging from our communities; a mass questioning of the function of the police, and the systems which allow them to act with racist impunity throughout the country. This is new; an original movement that is confronting the police on a nightly basis, and incurring physical violence from law enforcement more suited to wage a war on an armed terrorist organization than groups of unarmed, peaceful protesters. And as this happens in the world, there are no moments of silence, no keynote addresses on NBA courts. For them, this is not worthy of recognition; not worth putting together another statement that expresses unity. Those in the NBA who wish to recognize this as a tragedy are left to their own devices; left to wearing shirts in pregame, or protesting outside of arenas during and after the contest. This is how black lives matter right now in the NBA: in an informal, self-conscious way, that is being actively stifled by management, and a fanbase that cannot — and will not — understand.
Every night, the world changes a little bit more. Whether the NBA — our preferred form of escape, yet the sport that most closely identifies to the struggle at hand — chooses to stand up and be a positive part of that change, or chooses the tired old road of silence and consent for racism to continue, unchecked and unabated, is largely up to them. But if we are purposeful in our own actions, we can help the NBA make the decision that's right. And, if we don't like what we see, we can choose to leave the NBA behind, and not play a part in a world that chooses to hear no evil, see no evil, speak no evil, and as a result, live a life that, in its complicity, basks itself in that same, sinister evil; an evil that remains scared of, and threatened by, images of discomforting blackness.