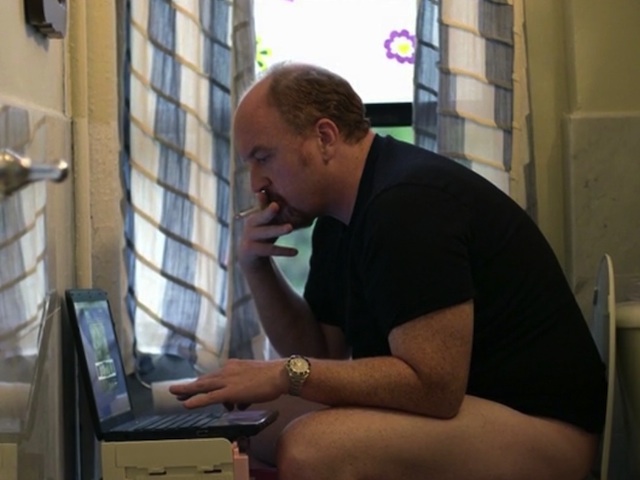 Rejoice: the reader does not need to be read on a smartphone anymore. The location, however, remains non-negotiable.
The Starting Five Ron Artest Interview: I Keep It 100%
Michael Tillery
The Starting Five
We begin the Reader with an interview from over eight years ago: Michael Tillery's massive question-and-answer session with Metta World Peace, formerly known as Ron Artest. Tillery's interview was conducted while Artest was a Sacramento King, and shortly after Tim Donaghy's transgressions had been revealed. Even though the interview touches on that event, it more usefully delves into a multitude of topics that, in 2015, are simply are not discussed by either players of media members in any real substantive way. There are several potential reasons why this is the case: David Stern's post-Detroit brawl NBA has gone to great lengths to mute blackness and racial expression, and most work on the NBA shies away from these topics. But this clearly was not the case in 2007, and Tillery and World Peace/Artest provide the reader with a smart, incisive discussion on how race, class and politics inform the game on and off the court. Perhaps at a later date, I will do a deep dive into this interview, in an effort to illustrate how masterfully Tillery laid out issues actually worth discussing, and how valuable it was that Artest actually kept it 100%, both in this interview, and throughout his vastly underrated career. But what stands out for me, above all, is the quality of the questions Tillery asked, the honesty of answers Artest provided, and the fact that, because of many implicit and explicit factors, we may never, ever, see an NBA interview this illustrative or illuminating again.
Kevin Durant to DC?: Unwrapping One of the NBA's Most Complicated Storylines
Sean Deveney
Sporting News
Although I did not watch the Thunder versus Wizards game earlier this week, I very much enjoyed this analysis of Kevin Durant's impending free agency by Sean Deveney. In the piece, Deveney explains the issues central to Durant's free agency, with a particular focus on fan expectation and behavior. As Deveney writes, there are several factors that make Durant's presumed free agency decision between Oklahoma City and Washington D.C. unique, including Durant's upbringing, his professed love of D.C./Baltimore area sports, his disdain for outward displays of affection (from Wizards fans), and the area's reputation of having famously disinterested fans. Indeed, Deveney is correct: one does not get the overall sense that Durant is seriously considering departing the Thunder, who remain a top team in the league. Nevertheless, his examination into the growing hoopla of "KD to DC" is a useful tool for understanding the various elements of this rather underwhelming saga.
Anthony Davis and the Draft Lottery Winners' Curse
Dave Berri
VICE Sports
I definitely dug this quick-hitting statistical examination by Dave Berri, focused on why teams that win the overall pick in the lottery don't seem to improve that much, at least while that top pick is playing for that team. Of course, his piece lingers on the (currently) sad story of Anthony Davis, brilliantly toiling on the 1-8 New Orleans Pelicans. Berri runs through 30 years of top picks, and shows the reader how undeniably good Davis is at basketball, but at the same time, shows how that skill and dynamism doesn't seem to translate into more wins. Luckily (or unluckily, if you're a Pels fan), Davis is in excellent company; Berri explains that Davis has joined a rich tradition. Perhaps players like Andrew Wiggins, Karl Anthony-Towns and Anthony Bennett will change this historical trend downwards. Well, maybe not Bennett. That may be a stretch.
The Tragic and Totally Gripping Spectacle That Is End-Stage Kobe Bryant
John Wilmes
VICE Sports
I found myself nodding along sadly to this piece about the end of Kobe Bryant, written elegantly by dear friend of the program John Wilmes. There are several eulogies for the professional career of Kobe starting to emerge, and I think this one is distinctive. What makes it especially good is that it acknowledges that, in our steadfast dogmatism around Kobe, and all that he represented in the post-MJ years, there are lingering feelings about the man, and his team, that inform our observations of him today. On watching Kobe operate in 2015 on a rebuilding, young Lakers team, Wilmes is worth quoting at length:
[T]he Lakers are not an unexciting team. When hyper-intelligent rookie point guard D'Angelo Russell takes the floor with young stallions Julius Randle and Jordan Clarkson, there is hope, and there is cause for highlight reels. Lakers fans, gluttons for gold after 16 NBA championships, are not used to watching a young core grow up so much as they're used to seeing big-money players replaced with bigger-money players. The more patient Laker followers must be finding some fun in the new experience of watching something build from the draft board up.

Or they would be, anyway, if not for the 37-year-old man running up and down the court with those electric kids. For 29.2 minutes every game, the Lakers center their offense around a legendary star who is now one of the slowest and least athletic guards in the league, a man who shoots 32 percent from the floor and holds the ball for long periods of time, often before launching into a cringe-inducing series of failed pump fakes, jab steps, and futile pivots before hoisting the ball towards but generally not into the basket. He has the highest usage rate on the team. He is attempting a career-high eight 3-pointers per game—tied for fifth most in the NBA—making just 21 percent of them. By comparison, Steph Curry, the league's MVP, shoots 10.8 3-pointers per game, but makes 45 percent of them.

This man, a first-ballot Hall of Famer in anyone's eyes, used to do outstanding things. He thrived on singular one-on-one wizardry and raw, untouchable, self-belief. For more than a decade, he seemed to make every wrong shot he took, and won an MVP trophy, five championships, two Finals MVP awards, and 17 All-Star appearances. Only two men have scored more career points than him. He's had one of the best careers in the history of the game. But man does Kobe Bryant ever look cooked.
Too true, no? Do give this a read: it is hard to properly encapsulate the end before it actually arrives, but Wilmes does an excellent job illustrating why the decline is almost a more troubling prospect to consider.
The Spectacular Hubris of the Brooklyn Nets
Jack Tien-Dana
Rolling Stone
Although this seems a bit dated considering the Nets played the hell out of my beloved DEFENDING 2015 NBA CHAMPION GOLDEN STATE WARRIORS last night, I did enjoy this read by Jack Tien-Dana on the Brooklyn Nets, who are reaping what they have sowed since moving from Newark in 2012. At this point, the foibles of the Nets have been well-chronicled, and Tien-Dana does an good job mentioning and explicating all the dirty details. What stood out about Tien-Dana's piece was his assertion that the Nets are victims of a different sort of NBA ineptitude: trying too hard, as opposed to not trying at all. Tien-Dana asserts that "the Nets' fall is nobler. Nobler because while some of the NBA resolves to not try at all (hello, Sam Hinkie), the Nets' sole fault was that they tried too much. And in the end, isn't ignominy better than anonymity?" It's a good question. And it's important not to forget that Jarrett Jack, for all his faults, can keep you in the game some nights. Behold: your 2015 Brooklyn Nets.