Mat Lysonski is a disgruntled Denver Nuggets fan living in Southern California. This is his first contribution to The Diss.
There are things you care about that are out of your control. I can see how a modest amount of earthly perspective should make a basketball team a silly and ridiculous focus of that statement. Whatever. I watched almost every Denver Nuggets game this year, last year, and the year before. 80-90 games at 48 minutes apiece every year. There are a small number of things that I can count on to give me joy, and the Nuggets have been one of them.
I'm from Denver, but that just means an allegiance. I loved these Nuggets style of play: fast, flowing, and spontaneous. Our guys had talent. Our guys played hard. Coach of the year. Executive of the year. Franchise record in wins. Third in the west. Everyone from top to bottom seemed to be in it together. I took it as a given that no matter what stupid sh-t happened in my life, for the next few years I'd have 80-90 x 48 minutes of entertainment per year, and hope in between.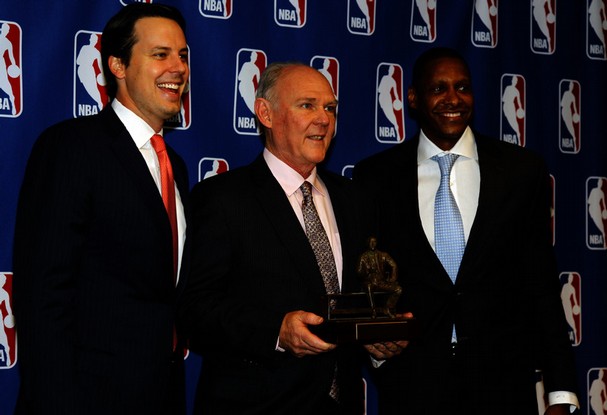 Then Masai Ujiri, our executive of the year, is gone. George Karl, our coach of the year, is gone. Franchise record in wins… Third in the west… All gone.
Letting Masai walk:
Our owners, Stan Kroenke and his son, are cheap. During the NHL lockout they laid off a good number of Pepsi Center employees (they also own the Colorado Avalanche). When the lockout ended, they didn't hire them back, the people they kept just had to do more work, on the same salary. If you think this is fair, fine, it's still cheap. The "free market" abides. There are other examples, but I'll stop there.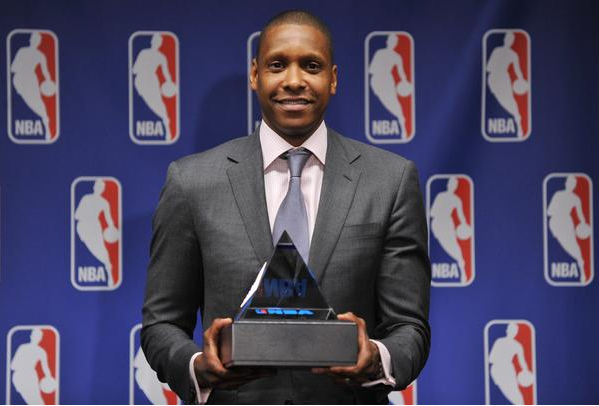 The Raptors offered Masai $15 million over 5 years. That's a lot, but Masai has been good. If you're reading this, I assume you follow basketball, and that you agree. $3 million per is expensive for an executive, but one bad contract costs a lot more, and one good draft pick is worth a lot more. Good decisions are valuable and people who make good decisions are valuable. The word on Masai is that the Kroenkes didn't even make him a counteroffer. Because, you know, it's a given that you can build a good, young roster without a bad contract in a small market. Hopefully the next guy can also save our billionaire owners a mil or so a year.
Firing George:
I know coach of the year is not an especially meaningful award. If it were true to its name, Gregg Popovich would have won it the last dozen years in a row. History seems to suggest it's a proxy recognition for the team that most greatly exceeded expectations. I know George Karl isn't the best coach in basketball. But he's a pretty f-cking good one, an easy hall of famer, coming off a season recognized for exceeding expectations and a franchise record in wins. He has had 21 consecutive winning seasons. 21 winning seasons. In a row.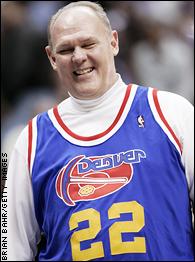 I can't make sure sense of it, but here's my best guess: people are stupid and don't realize a good thing when they have it. There are 29 teams in the league that don't have LeBron James; it's going to be really hard for those teams to win a title. You've got to realize and appreciate a good thing when you have it. The Nuggets used to be one of the worst teams in sports, unwatchable, and they were like that for a long time. I wasn't a basketball fan then. I love loving basketball, and I love that the Nuggets have made that easy by being good. They didn't and aren't going to win a title. That's fine. Just give me something good.
There's a fairly well-known phenomenon that coaches of the year tend to get fired after a year or two. I've never heard of a coach of the year being fired the same offseason. Exceeding an expectation puts a higher, sometimes unreasonable one in its place, sometimes, apparently, while it's happening. Our first round loss to Golden State as a favorite certainly isn't good, but it's better than being the underdog we were expected to be.
 ###
I'm sad that things weren't thought about the right way. Even if you are cheap, a good executive is a worthwhile investment. Even if you had a disappointing result, there was positivity that made the disappointment possible. There are things you care about that are out of your control. I care about the Nuggets, and I think the people that control them are cheap, stupid, and have jeopardized a good thing because they don't appreciate it.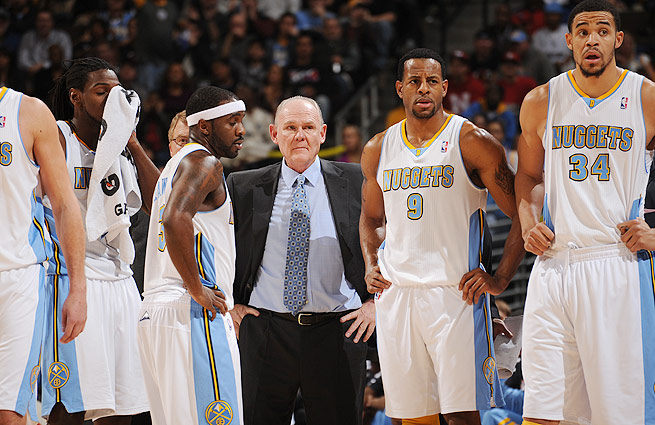 We were lucky to have Masai, we were lucky to have George, and whoever replaces them probably won't be as good. I've been lucky to have the Nuggets, hopefully it stays that way.