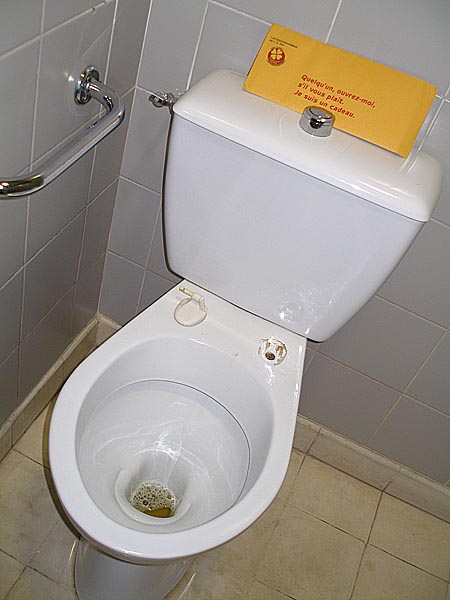 While I sorta mailed it in this week, the writers below did not.
Allen Iverson: An Appreciation
Lang Whitaker
NBA.com
Over the course of the next week, we will be tasked with reading a million tributes to Allen Iverson, the former global icon who officially retired this week after his job offers dried up in 2009.  People will breathlessly recount how they cornrowed their hair to look like AI, and bought his shoes, and practiced his moves.  All of that is well and good, but it really doesn't separate themselves from anyone else who watched AI at the turn of the century, and falls lock-and-step into the prevailing narrative of Iverson since his (apparent) banishment from the NBA in 2009.  However, this piece from the venerable Lang Whitaker separates itself from the rest of the white noise about The Answer.  The best part of this Iverson tribute is it's positionality.  Whitaker highlights the experiences and perspectives of fans born in the 1970s, who came of age in the Lakers-Celtics years, and became fully aware during the Jordan years. "To our generation, these were the pillars of the game, the spokes in the NBA's big wheels," writes Whitaker. "They were all different yet versatile players with well-rounded games, men who found different ways to win playing within themselves and inside a team concept." But then, when Iverson showed up, and completed the most famous crossover of all time against Jordan during his rookie year, "the game, at least as we knew it, had changed."  Wonderful stuff, and the only Iverson tribute you really need to read.
- JG
The Unorthodox Wisdom of Dennis Rodman
Terry K. Park
Korean Policy Institute
When Dennis Rodman paid a visit to North Korea earlier this year, many people (including this author) derided the move.  Rodman did not seem like he was fully aware of the consequences of befriending the head of one of the most repressive states in the world, and in many ways, Rodman presented himself as being, at best, naive of the atrocities of the Kim family, and at worst, complicit.  However, Terry K. Park (who of course was interviewed extensively by this blog) presents an alternative view of Rodman and his relationship with the country that links it with a long-standing history of Black-Asian Marxist solidarity.  Park argues that "North Korea is in many ways the Dennis Rodman of the international community. Its hyperbolic statements are routinely and ahistorically interpreted as the mutterings of a mad man rather than a rational actor with limited resources, few allies, and a historical memory that stretches as long as the 150-mile long demilitarized zone."  Park provides a necessary history of Afro-Asian solidarity in the region, and convincingly argues that Rodman's status "as a traitor to racial, gender, and sexual norms in the U.S." makes him almost the perfect piece to engage with North Korea.  This piece is well worth the read.
- JG
Leaving His Mark on the City Courts
David Gonzalez
The New York Times
When I started reading SLAM magazine in 2000, I was awed by stories of Rucker Park; a mystical basketball fairytale land in New York where professional ballers trotted out to get schooled by streetball legends, all of whom grew up in hard-knock situations that resembled the lyrics of a Biggie song.  One character that piqued my attention from these missives on Rucker Park (and NYC street ball in general) was a so-called Bobbito, a jack-of-all-trades who was deeply versed in music, sneakers, and, of course, basketball.  In this piece by David Gonzalez, we revisit the legend of Bobbito, and additionally, meet the man: Robert Garcia, a 47-year old who played professionally in Puerto Rico before joining Vibe mag as an intern, and officially beginning his career as an "ardent ambassador for New York City street ball". Whether you're a veteran who's been reading about Rucker Park for years, or just getting going learning about the scene there, this is a necessary exploration into a living legend of New York City basketball.
- JG
D'Andre Brown's Basketball Dream
Kiese Laymon
ESPN
The Baller on his Grind is a character portrait as steady as summer itself; a ubiquitous presence during long, dragging offseasons.  Over the years, we have met many lesser ballers; toiling in anonymous gyms in America and abroad, hopelessly working towards a dream that likely will never arrive.  While all of these stories have something to love, they often fall into the same tired character pattern: a talented young black man with all the skill in the world, but none of the positive influences needed to actualize lofty dreams, and whose repeated mistakes have precluded them a chance to reach the top of the professional basketball mountain.  However, this portrait, beautifully written by Kiese Laymon, presents a much different, nuanced image.  In learning about D'Andre Brown, a baller from Poughkeepsie, NY who has played professionally in Mexico, Puerto Rico and Mongolia, we also learn about education, blackness and the American dream. Indeed, we learn much about Laymon himself, and the intricacies of the glorification of "the grind" for both educated and working black men.  Indeed, the main point of the article — he writes that "it's not fair that so many folks in the nation obsessively rely on a tough love approach for young black men chasing athletic dreams, yet have nothing to say about broke aspiring writers, photographers, soccer players, filmmakers and small business owners" — is as poignant as it is practical. We learn that it's not so much about "making it"; rather, it's about defining what is valuable about the journey itself. It's a wonderful piece; one of the very best of the summer.
- JG
How We Watch
Patrick Redford
Hickory High
In this philosophical piece, Patrick Redford revisits an oft-treaded theme: the impossibility of knowing "everything" about a particular game, and the incongruences between statistical quantification and "the eye test", which is a layman's term for "what we see on the television screen".  Redford asks an interesting question that I haven't really considered: if we watch the same things happen over and over again, like pick and rolls, fouls, dunks, and so on, why don't we get bored?  Redford's conclusion is both simple and profound: nobody watches the game for the same reason. "Each [individual] sacrifices little things in order to hone in on a certain aspect, be it specific action or shape and progression," writes Redford.  As a result, there will never be nothing to watch, if that makes sense. "Basketball is full of weirdness and disorder and our strategies of soaking it up will never be complete upon first watch. Thus we take different approaches to understanding or enjoying or getting whatever it is each individual gets out of basketball," concludes Redford.  A very solid intellectual exploration from Redford and Hickory High.
- JG