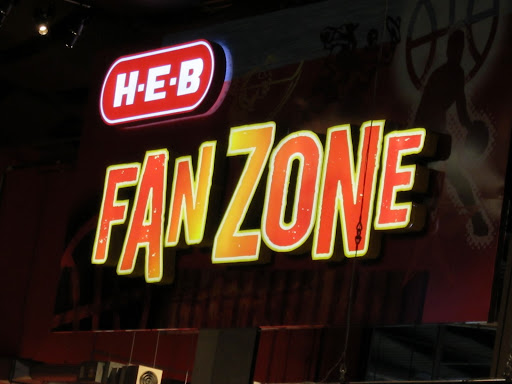 Long: It is a classic - really killer - combination, but one that most NBA fans have never experienced. The San Antonio Spurs + H-E-B.
If you aren't from Texas, you've probably never heard of H-E-B. It's the Fred Meyer of the South, the Winn-Dixie of Texas. It's traded blows with big market giants like Albertsons and Walmart and emerged victorious. If you grocery shop in San Antonio you do it at H-E-B and you love it. And there's a lot to love: a credit union for employees, 5% of pretax profits to charitable causes, school programs, and community sponsorships. They actually sent me to my first Spurs' game back in '94 vs. da Bulls at the Alamodome. The Coyote showed up, mugged for the cameras, and then made it rain tickets. We lost that game but nonetheless, a great experience.
Now the Spurs, they've earned a reputation as a blue collar team that "does things the right way" (what does that even mean, please media, retire this phrase) and is deeply involved and committed to the community. H-E-B's the same.
So when these two came together in the early 2000s for a prominent local commercial campaign, great things were bound to happen. And a decade later these commercials ring as true as the day they first graced local airwaves. There's a word for this isn't there? Masterpiece? Hm. Timeless.
Thanks to NBA League Pass the local SA stream with these gems now reaches all 50 states. After stumbling upon these, here to offer some non-Texan commentary, Andrew Snyder: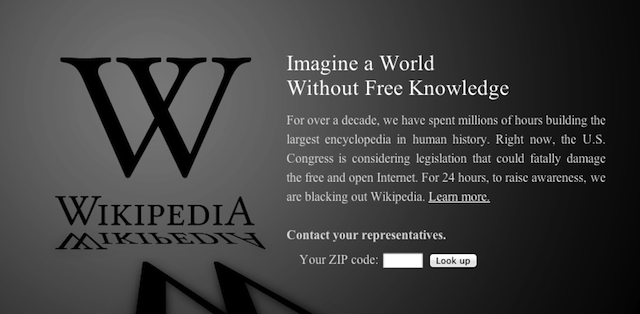 Andrew: What the heck are Fred Meyer, Winn-Dixie, and Texas? Am I really that out of touch, or is everybody from New England (cough, 

Mitt Romney,

 cough) just ignorant of the sensibilities of greater America? I can't even look these "things" up, because Wikipedia is blacked out today! Anyways, 

SOPA + sports

 isn't really the domain of The Diss, we're not that esoteric, are we? (We're not The Classical, but does someone want to make us a 

Kickstarter campaign

? Show me the [crowdfunded] money!).
Long: We could use a Winn-Dixie grocery bag full of money right now.
As Long mentioned, I saw one of these H-E-B commercials on the Spurs feed of a Free League Pass (RIP: 12/25/11-1/8/12) broadcast of their January 2nd106-96 loss to the Timberwolves, and I knew I had to do a post on these advertising gems with our Southern Region Diss-tributor. Athletes + Local Commercials is often a recipe for unintentional comedy, but some of these H-E-B spots are actually genuinely funny!
Finally, I figured that since I'm employed by an advertising company, I at least seem like I'm qualified to offer pithy analysis of thirty second Spurs spots! Without any further ado, let's screen the ads:
Andrew: Tim Duncan's O-face moves corn chips. 'Nuff said. 
Long: You see the hesitation mid spin? Textbook. That dip never saw it coming.
Andrew: Did you know Go-Gurt was "invented" in 1999? The '99-00 vintage of Duncan's post game was definitely smooth and creamy though, right Long?
Long: How the hell do you know that about Go-Gurt?
Andrew: And to think, I found that with Wikipedia blacked out!
Andrew: As an occasional yoga-er, I was a little disappointed by this spot. It definitely could have used more 

crane pose

, or at the very least some downward dog.
Long: I'm more of a 

crow man

 myself and I can't say I'd want to see a 7-footer in down dog. Half-moon? Now we're talking.
Andrew: Ironically, most everyone's gotta do laundry except professional athletes. Tony, Tony! Was that the same vocal cadence Eva Longoria used?
Long: Hahaha, there's some unintentional comedy. Wait, so far we've got Timmy's O-face and Eva's cadence… I'm a little nervous to hear your thoughts on this last one.
Andrew: This one's absolutely my favorite, from the cucumber slices to the robes to the foot massagers. European stereotypes are always good for a laugh, especially in the home of the Alamo, right Long? However, I don't think Manu's been drinking enough of Mootopia's "extra protein" recently to keep his 

various 

bones

 strong - that's disingenuous advertising! It's also just possible that the commercial gods sent Manu to the IR after he 

tempted fate

.
Long: Maybe so… a tough break for Manu but at least he's in good hands.