The Diss is happy to present our first interview with an Italian Professional — Dane DiLiegro plays for Dinamo Basket Sassari in Italy's Lega Basket Serie A, the highest level of pro basketball in Italy. Dane is 6'9″, tweets, and in his spare time he makes and eats large snacks and has a website about it
I grew up in historic Lexington, Massachusetts – the "Birthplace of America"- with Dane DiLiegro. Smack dab in the middle of town were the Center Courts, where I spent time as a youth practicing and perfecting old man post moves to compensate for my lack of fine motor skills, eventually gaining "the courts" nickname of "Big Bird," for reasons yet to be determined. When Middle School rolled around, Dane and I were placed on the same B-squad travel basketball team for both 6th and 7th grade, which was coached by his Dad. We were both tall for our age at the time, and thus presumably could be molded into future Rick Smits and Andrew Declercq's. Why weren't either of us on the A-Squad, you may wonder, what with my intagibles and Dane's future pro career? Like the Tim Tebow's of Lexington Youth Basketball, we were biding our time behind Mark Sanchez Jimmy O'Keefe, the future 2006 Massachusetts Gatorade Player of the Year. But back to the interview setup…
Our paths have certainly diverged since the B-squad, and while my basketball pursuits stayed more Big Bird than Larry Bird, Dane continued to develop as a player, starred for four years at the University of New Hampshire, got on SportsCenter's Top 10, and is now starting his second year playing professionally in Italy.
Andrew Snyder: Hi Dane. As the only professional basketball player who I've barely kept in touch with to make it out of the Lexington High School Class of 2006, thanks for agreeing to do this interview!
First question — What led you to play basketball professionally in Italy? Your Italian heritage and/or last name?Did you consider any other options in the professional basketball world before deciding on Italy?
Dane DiLiegro: Mostly because I wanted to keep playing really — I never really dreamed of becoming a pro basketball player, but the opportunity presented itself and I took it. I'll keep playing until I have no more opportunities to play. My last name is indeed Italian, and I do have an Italian passport! Israel was also an option for me, but the Italian league was a higher level league in the European rankings, there's a lot of big time players out here.
AS: Assess the validity of this statement: playing professional basketball in Italy is the equivalent of the best study abroad trip ever.
DD: No. I wish it was. A lot of people think this is some type of vacation, but it's still work. I don't get a lot of time off, maybe 1 day a week, and when I do, I usually stay home and rest and recover. I don't really get to travel for recreation because of my busy schedule, and I feel like when people study abroad, they just take some BS classes and then go out and rage (ed note: like Rob Gronkowski?) all the time – with some traveling thrown in. There isn't really much of that here, though it is a way cool job – and I am also told it beats a desk job.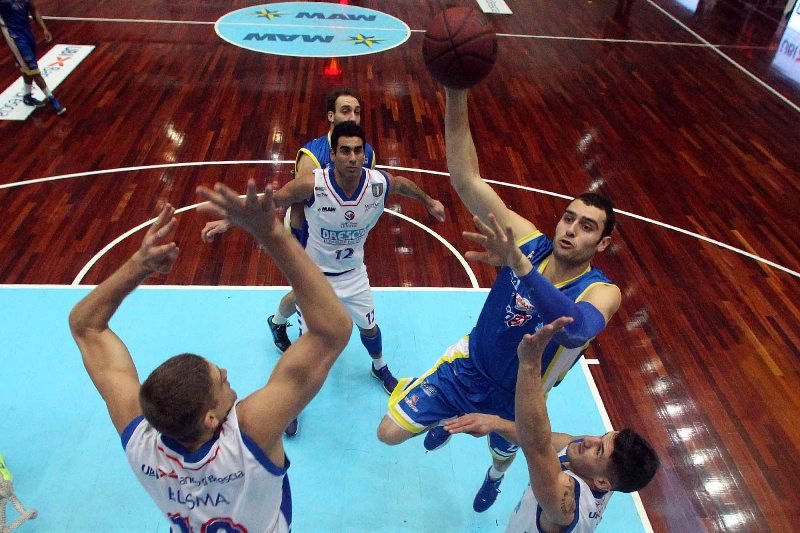 AS: You've moved up from the second Italian division to a new team in Serie A this season, correct? Are you excited to play against a higher level of competition?
DD: Yeah. I'm pretty excited. So far the level of play is the highest I've been a part of, the basketball here is just so much faster, and everyone is really good and knows their angles, and is really quick.. not to mentionthe front courts of some teams are 7 feet plus.
AS: Your new team this year, Dinamo Basket Sassari, is located on the island of Sardinia – do you get the impression so far that it's a coveted Serie A away game destination (a la Miami, LA, or NYC in the NBA), or does nobody appreciate having to fly to an island to play away games?
DD: Well its definitely much easier to drive back on a bus one hour to your city than fly for every game, but coming to Sardinia is a great experience and time slows down a bit. The people here live to 100 years old easy, and it's great seeing palm trees all the time and the beach, but traveling on your day off sucks, and well be doing that every time we go on the road.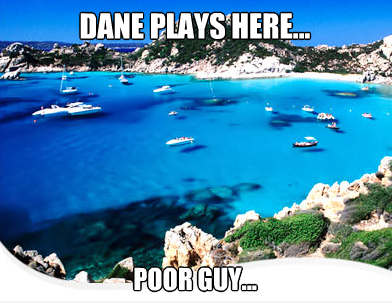 Any obscure former NBA or NCAA stars now playing in Serie A you're dying to posterize and/or swat this upcoming season? Dee Brown? Kenny Hasbrouck? Mustafa Shakur? Timberwolves Summer League contributor but more famous for being George's son Coby Karl?
DD: I'd like to dunk on anyone really. A few weeks ago we played a game against Greek international powerhouse and reigning Euroleague champ Olympiacos. (Former Toronto Raptor) Joey Dorsey shattered the backboard with 2 minutes left in the game. We went home early.
AS: Objectively, is that a better highlight than your SportsCenter Top 10 appearance?
DD: I would have to go with a yes on that one… I'd love to shatter a backboard.
AS: What level of play in American basketball would you compare your experience last year in the LegaDue [the second Italian division] to, and what do you expect Serie A to compare to?
Well, the level of play in Legadue last year was better than NCAA D1 basketball on some levels, but A1 now is a complete different animal. I definitely have my hands full this year. Although I know I wont be getting nearly as much playing time or as many stats as last year, I'm still excited to gain some valuable experience, and I'm glad I started out at the lower level.
AS: Soccer is far and away the #1 sport in Italy, but where does basketball fit into the average Italian's sports fan consciousness? Do you get the picture that basketball's popularity is growing in Italy?
DD: Basketball has a pretty solid following here, but obviously nothing else compares to soccer, not even close. People do sometimes recognize who we are. I just wish more people in Europe would look up to hoops the way they do soccer, but that's never going to happen.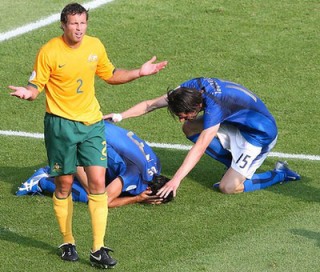 AS: After one full season of play in Italy, do you feel that different nations have distinctive basketball styles. Are there variations of an "American style" of play, or are there aspects that are, say, particularly Italian?
DD: Absolutely. The basketball that the Italians play is kind of like soccer players at times. I'll be honest, there's certain guys you can't even get close to or else they'll cry bloody murder and roll around on the ground clutching the back of their neck. American basketball is much more physical, where as European basketball requires a lot of finesse, and a distinct skill for flopping… or at least selling a flop.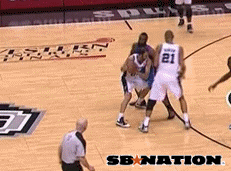 AS: So… any double flops? How hard was it adjusting to FIBA rules out of the NCAA? Any specific FIBA rules you've had to adapt to that you hate (or love)?
DD: It's not too bad really, the only difference is that you can't call a time out when the ball is in play, and you can take the ball off the rim [when rebounding], other than that it's practically the same thing. I just hate a lot of the touch fouls they call here – again American basketball compared to Italian.
AS: Do you and other American pro players in Europe take a serious look at opportunities in the NBA D-League? Why or why not?
DD: I don't personally, I think the D-League is only ideal for guys who are basically already on an NBA team and get sent down, but are making NBA money. Getting drafted and joining the D-League does not interest me at all — the max salary in that league isn't very flattering, and it's basically a bunch of athletes whose main focus is not on the defensive end — not my cup of tea really.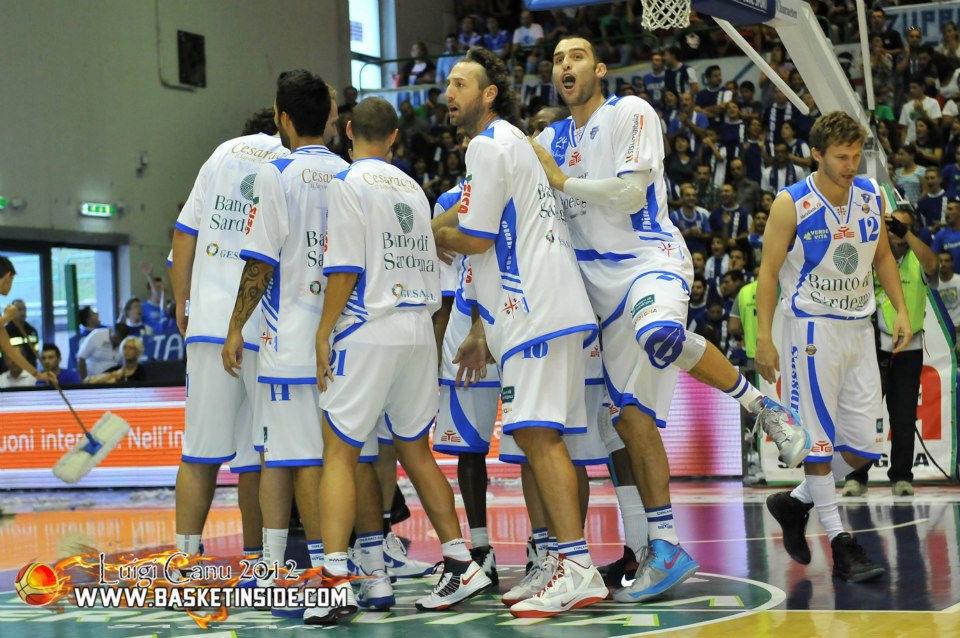 AS: Have you experienced any strange cultural experiences on or off the court in Italy that you never would have expected before playing abroad?
DD: They eat horse and donkey here… it tastes pretty good. If no one told you what it was, you'd never know. Also the food portions are way too small.
AS: On that note, we'll have to point you to Dane's personal endeavor MidnightSnackBeast.com. Thanks again for the interview Dane, and good luck with the upcoming Serie A season.