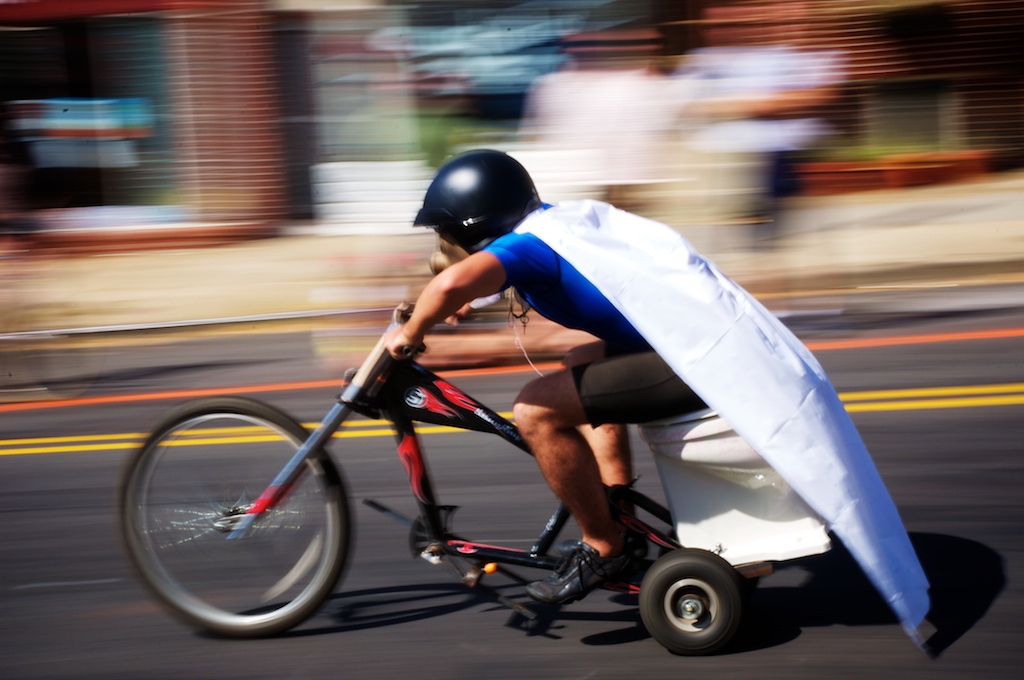 NBA to have Fewest 20 Point Scorers in 47 Years
Michael Lee
The Washington Post
A interesting subsection of NBA players are starting to die out, according to Michael Lee: the 20-point scorer. Indeed, the NBA is set to have the fewest 20-point-per-game scorers in 47 years, with only eight players rising over the double-dime mark. What's going on here? As Lee explains, a number of rule changes have neutralized a lot of the individual scorers in the league, including hand-checking and zone defense. In addition, catastrophic injuries (like D-Rose's ACL tear) have eliminated scoring threats. But also, as Lee argues, "parity" and the positional revolution have played important roles in the extinction of the 20-point-scorer, as players develop more rounded skillsets, and drift away from specialization. As a result, you see more Avery Bradley's and Paul George's than you do Jamal Crawford's or Al Thornton's. It's a better league for players and fans alike.
–JG
Recent Events Expose Sexism in Sports Culture
Kate Fagan
ESPNW.com
One of the more underreported events of this season was when DeMarcus Cousins called NBA referee Violet Palmer a "fucking female" and was rightly ejected. Unsurprisingly, folks focused on DMC's continual behavior problems, and not on the fact that he drifted into the ugly realm of sexism. Why is this not a big deal? Kate Fagan, who has written for the Philadelphia Inquirer and ESPN (after playing D-I and professional basketball) offers the assertion that, in a male-dominated field like professional sports (and analysis of professional sports), these transgressions have not been labeled as particularly negative. Fagan shares personal stories about the brutal moments of sexism and discrimination she faced as a reporter trying to craft nuanced work in a male-dominated field, including sexual misconduct, blackmail and harassment, as well as the de facto an de jure methods of silencing whistleblowers. It's a must-read; a necessary reminder of how far we still have to go towards we reach some sort of mythical point of "equality".
–JG
Can Dwight end up a Net this summer?
Larry Coon
CBA FAQ Blog
In the inaugural post for his blog (which was instantly added to my RSS feed), salary cap expert Larry Coon takes Chris Sheridan, and by extension all amateur capologists, to task. Sheridan, as he is wont to do to please his New York fanbase, wrote an article exploring how the Brooklyn Nets could leverage Dwight Howard's unhappiness into convincing the Lakers to complete a sign-and-trade deal sending Howard to the Nets. Only one problem: it's not going to happen. His mastery of the salary cap on full display, Coon describes exactly how mind-numbingly difficult it would be to move Howard's massive contract to the Nets. A lesson for Sheridan, and all other basketball writers: you don't know nearly enough about the salary cap, and wishful thinking can't get you around its fundamental rules.
–KD
Fascination Lingers for Three Stars of Warriors' Brief Run
Benjamin Hoffman
Off the Dribble
On the eve of the Hall-of-Fame vote, where Run TMC members Mitch Richmond and Tim Hardaway may end up joining Chris Mullin, Benjamin Hoffman takes a look at why the legacy of the trio has endured for so long. After all, the group only played 148 games together: less than two full seasons. Like other offensive savant teams—the Seven Seconds or Less Phoenix Suns and the Alex English-led Denver Nuggets of the 1980s—there is a mythology surrounding Run TMC that far outstrips their actual production on the court. For a city still starved for playoff success, upsetting David Robinson's San Antonio Spurs will have to do.
–KD