Diss Guy: Lawrence Frank
The Brooklyn Nets apparently decided that June headlines were more important than financial flexibility, and as such, they've been in the news a lot lately because of some very splashy transactions.  Last week, they hired Jason Kidd as their head coach about a week after he retired from playing.  Yesterday, they traded half of their draft picks over the next six years (as well as some unsavory contracts) to pick up Kevin Garnett, Paul Pierce and Jason Terry (as well as about 100 combined years) to join the team in a push to beat Miami next year.  Today, the news that Jason Collins was being sought after to be a publicity stunt — I mean, the third string center, started to make the rounds on the internet.  Given that the draft was held at the Nets' arena yesterday, it's really been all Brooklyn, all the time.
One headline that slipped under the radar, however, was that Lawrence Frank (whom I have affectionately referred to as LoFo since I was in college) was joining Jason Kidd's staff as his lead assistant.  Of course, this is a big deal because LoFo was the coach of the Nets for quite a few years, from 2004 to 2010.  He was also the coach of Jason Kidd while Nets coach, and also held another head coaching job (Detroit from 2011 to 2013).  Lawrence Frank became the second former head coach to get a top assistant role with a team that had previously fired him from a more high-profile role (Alvin Gentry was the coach of the Clippers from 2000-2004, and now is an Associate Head Coach in Doc Rivers' staff).
I was not a fan of LoFo in Detroit.  I didn't think he was a good fit for a team that was in the earliest stages of a rebuild.  This seems like a much better professional fit, even though it's a lesser role.  It's also admirable that LoFo would be able to swallow his pride (easy to do when you have a really nice salary to look forward to, and while you're getting checks from another team) and take a smaller role with the team.  I think he'll be an excellent resource for Kidd.
That's it.  Nothing special.  Just some admiration for a guy in a better situation than he was before.
–JG
Miss Concept: The Mock Draft Industrial Complex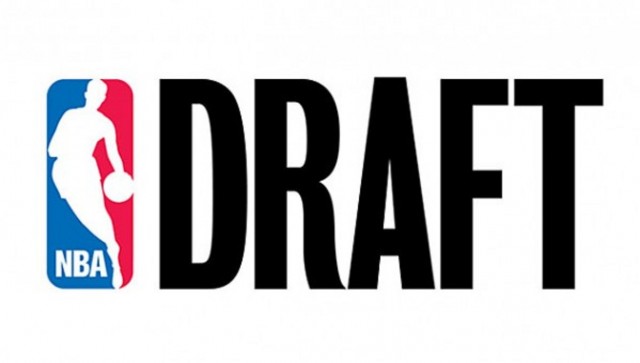 Befitting a world in which fantasy football is almost as popular as actual football, the Mock Draft Industrial Complex has been growing in the NBA.
Most basketball media created a mock NBA draft. Some of them were simply based on nothing more than pure guesswork, but some were based on an incredibly large amount of legwork by people like Chad Ford. By the time Nerlens Noel went to the New Orleans Hornets at no. 6 it didn't matter, as every single mock draft was shot to hell. Throw in the numerous trades that happened on the night, and by the time the first round was over, Chad Ford had gotten a grand total of 4 picks correct.
What's even worse than all of the time wasted on horrifically inaccurate predictions that were out of date literally five minutes into the draft, however, is the player evaluation. Everybody, and I mean everybody, acknowledges that you really can't judge a draft class, or how a team did in the draft, until many years later. I mean, the whole point of the draft is to select raw and untested players that will hopefully flourish in the NBA. It it an inexact science by its vary nature.
Of course that doesn't stop anybody. All you've heard is that this is the weakest draft in years, that the Cleveland Cavaliers get a draft grade of a B+ or a C- or an A. Of course, we won't remember that grade three years later when we can actually properly evaluate the players.
But the worst part? The worst part is that the Mock Draft Industrial Complex distracts us from the truth: last night was fun as hell, the most wild NBA draft that I can ever remember. Who gives a damn if it is a "weak" or a "strong" draft, or if the Lakers deserve a B or a B- for their selection of Ryan Kelly. I'm not much of a "stop looking at your stat sheets and watch the game, nerd" kinda guy, but considering even the "experts" know almost nothing about how these players will turn out, let's take a step back and cut it out with Mock Draft version 14.8.
–KD