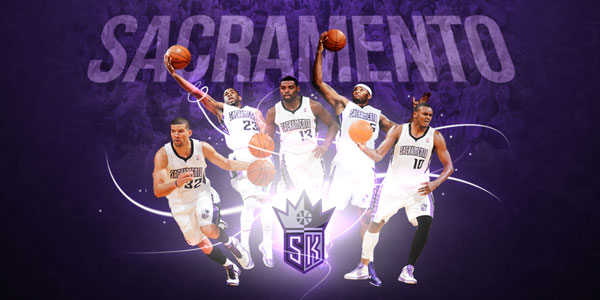 It has been a wild six months for fans of the Sacramento Kings. First came the near certainty that the team would be sold to Chris Hansen and moved to Seattle, followed by a furious fight by Kevin Johnson et al to keep them in Sacramento. Once news came down that the NBA relocation committee had voted no on a Kings move, elation flowed through Sacramento. But as the dust settles and improving the team—not saving it—becomes the main goal, reality has set in: the Sacramento Kings kind of suck.
As the glow wears off and the realization that the team has perhaps the worst talent in the league returns, Kings fans are beginning to question the front offices moves:
Ben McLemore was good value as the seventh pick in the draft, but if there is one position the Kings had adequately covered, it is shooting guard.
One of the team's two quasi-stars (depending upon your feelings on DeMarcus Cousins) is seemingly being allowed to walk away, adding only Greivis Vasquez in return and giving away Robin Lopez for free.
They signed Carl Landry, adding to an undersized power forward rotation that already includes Patrick Patterson, Chuck Hayes and Travis Outlaw, and overpaid him to boot.
The front office is making flirty eyes at notoriously inefficient shooting guard Monta Ellis, reportedly a favorite of new co-owner Vivek Randiave from their time together in Golden State.
Kings fans are right to question these moves, but I'm here to say that everything will be okay.
For proof, just look to your brothers 80 miles south.
Joe Lacob bought the Golden State Warriors three years ago, and these days it seems like the front office is hitting a home run on just about every move they make. But this wasn't always the case.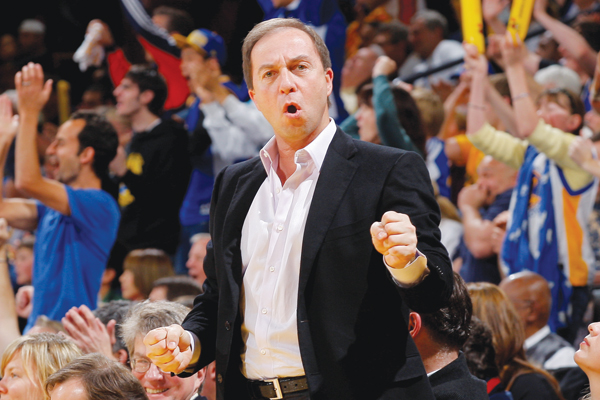 Lacob's first move—before he even became the owner—was to sign off on a sign-and-trade for David Lee, the millstone that now weighs around the teams' neck to the tune of $15.5 million in 2015–16. He then fired Don Nelson and hired lead assistant Keith Smart (that mediocre coach that you guys just fired) for an intensely awkward lame duck year.
The worst part though, is that's where Lacob stopped. Robert Rowell, the intensely disliked team president who had committed at least 25 fireable offenses by October 2009, kept his job for another year. Larry Riley, the overmatched GM, kept his for another two years. Lacob rushed in to make two bold, bad moves, but didn't make the obvious ones that would improve the culture of the team.
The 2011 offseason was even worse. The Warriors made noise that they were going after Tyson Chandler, but were spurned because he recognized their ineptitude. They amnestied Charlie Bell and his expiring $4.1 million salary instead of the ineffective Andris Biedrins and the remaining three years and $27 million left on his deal just so that they could throw an offer at restricted free agent DeAndre Jordan that the Clippers were always going to match. Even worse, it turns out that the Clippers matching was fortunate for the Warriors, as Jordan clearly isn't worth the money he signed for. With no credible backup plan in place, the team signed Kwame Brown for a one year $7 million contract.
It was only in 2012, when the Warriors traded Monta Ellis for Andrew Bogut; drafted Harrison Barnes, Festus Ezeli and Draymond Green; and took a gamble that paid off on Stephen Curry's health, that they turned into the competent decision-making juggernaut that they are today.
NBA franchises are like luxury liners. When things go overboard it takes a longtime to do a 180. It takes awhile to cut out the rotting core of the front office. It takes awhile to identify the coach of the future. It takes awhile to jettison the bad contracts that litter the roster. It takes awhile to convince players and agents that they should seriously consider signing with you again.
You've done the hard work Kings fans. You actually have a basketball team. If in two years the Kings haven't improved at all, the franchise will be fair game for all criticism. But until then, trust that the same group of people that worked so hard and capably to save the team will learn how to expertly run it.
But it takes time.