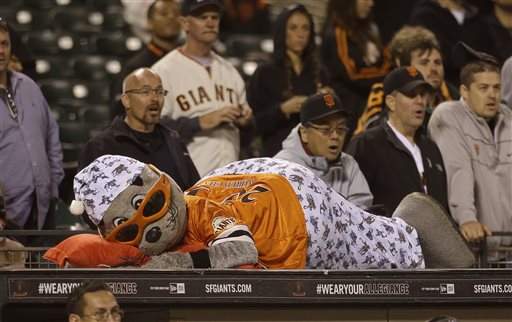 The off-season has grown hotter and hazier by the day, weighing down on hardcore NBA fans with shimmering heat and stifling humidity, soaking shirts with sweat and raising temperatures to dangerous heights as bad teams fight the urge to bid against themselves and summer league All Stars sign lucrative deals (in Europe).  When these dog days arrive, hardcore fans are tasked with finding alternative means of entertainment; something to get them through until football season starts.  This has always been something of a struggle for me — I am a hardcore fan of the NBA, if you couldn't tell — and I'm finding that struggle has been greatly exacerbated now that I work a "real" job that requires me to live in my quaint but relatively quiet home town.  I already work a lot.  I'm too terrified to make new friends.  And I'm too lazy to call my old friends.  So it's not surprising that I greatly miss the supremely athletic men who perform amazing feats of strength on my television and laptop screen.  For me, they are handsomely paid security blankets for un-surefooted late-twentysomethings to rely upon, and each summer, I miss them dearly.
This summer, my main distraction has been the trials and tribulations of the San Francisco Giants, the baseball team I am ostensibly a fan of (this parenthetical interlude is only here so I don't end my sentence with a preposition).  Now, I'm hardly a baseball fan.  It plays no role in my life, professionally or otherwise.  I have no memories of going to the ball park with my dad (a Jewish hippy lawyer who has practiced Tai Chi for most of my waking life and whose childhood athletic memories invariably devolve into embittered stories about his father), and I certainly wasn't going to be next great black Jewish left-fielder based upon my two or three years of little league experience (my great highlight was catching a fly ball, I think).  I owned zero baseball cards, and never wore a mock jersey.  Similarly, I never saw a game at Candlestick, nor have I seen a game at AT&T. I watched the team in 2002, when they went to the World Series, and 2003, when Barry Bonds was slugging home runs juicier than an over-ripe peach into McCovey Cove.  I sort of watched from Seattle when they won their first one in 2010, but not until the World Series itself. Except for Barry Bonds or Buster Posey, I couldn't tell you any other player on those team, or what position they played (save for former ace pitcher Jason Schmidt, who looked exactly like Jack from Nightmare Before Christmas).
But that changed last year.  Having arrived at my parents house with all of my earthly possessions — which, at that point, could still fit into my two-door Honda — with zero contacts and nothing but a desire to hibernate, I found the Giants.  It was early August, and they were just starting to gel in a big way.  Of course, it was a good year to jump on a bandwagon, as the Giants rode that momentum through the playoffs, through six different elimination games, and right over the Detroit Tigers to a second World Series win in three years.  It was thrilling, and almost too perfect.  Feeling no real rush to dive head first back into life in my home town, it was all too easy to find friends in some of the more lovable professional athletes I had ever witnessed.  From the lovably rotund Pablo Sandoval to the endearingly gaunt Hunter Pence (who apparently had just arrived in a trade, someone made me hip to that fact on the radio, I think), to my personal favorite, the charismatic and flashy Sergio Romo I could find something to like in just about everyone.  I happily let the iconic voices of Miller, Flemming, Kruk and Kuip explain the nuances of game and regale the players, through heart-stopping playoff games and frenzied World Series celebrations.  It was like a new group of friends, a way to hold off the fear of an all-too-familiar frontier, and delay another too early night retreating to my childhood bedroom.
Luckily my stay in my parents house was brief — I had moved back for a real-life "adult" job, after all — and soon, basketball was back on television.  Moreover, new jobs don't fuck up themselves, and neither do old basketball blogs, so my time was spoken for in terms of taking care of both of those things.  But I was excited for when baseball came back, since the Giants were coming back, too.  And they literally were coming back; literally every single starter from the defending champions was back in the orange and black.  For someone whose relationship with a team was just starting to grow, this made re-identifying with the team, and the experience of being a fan, that much better. The idea of welcoming back familiar faces back to a familiar place was comforting. Perhaps it was because I had come back, I guess.  Back to California; back to the Giants.  Back again and here to stay; no more bandwagon for me. Reunions are saccharine sweet, aren't they? Together we are champions.  Together we're better.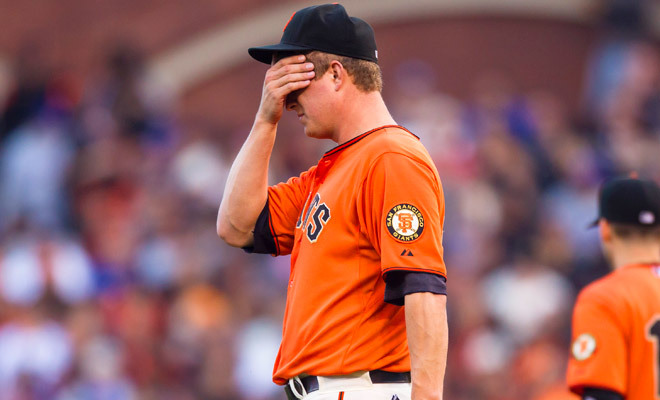 But Murphy's Law has little mercy; especially not for defending champions in a professional sports league.  Today, the Giants enter a series against the Chicago Cubs 46-55, second to last in the National League West, and seven games behind the division leading Arizona Diamondbacks.  While the faces are familiar, they are really the only thing that resemble the team from last year.  Team (and NL League) MVP Buster Posey continues to produce in his quiet, understated way, and Marco Scutaro and Hunter Pence seem to have their moments, as well as Madison Bumgarner and Sergio Romo (when he gets a chance to close) but there's not much left that's recognizable to me, a new fan seeking a warm safety blanket to cuddle with.  Pablo Sandoval, Brandon Crawford, Brandon Belt cannot seem to find offensive consistency.  Gregor Blanco and Andres Torres seem to struggle more than succeed. The pitching, once the strength of the Giants, has been decimated by injuries to and inconsistency.  The Giants can't beat anyone on the road, and have a hard time winning series at home.  And with more of the season in the books than left to go, many local pundits (mostly on the AM radio station that broadcasts all Giants games, KNBR 680) have begun calling this "a lost season", and have begun to hypothesize about what will happen next year.  But in the meantime, we still have to get through this one.  You can't start something new until you get done with the old, after all.
Now, the NBA fan in me can find something to pique my interest with this Giants team.  I mean, I certainly don't mind a "lost season".  Heck no. Being a Warriors fan was an exercise in stomaching lost seasons, and finding a way to gleam some form of entertainment out of the entire drunken punch-up.  In that sense, I can appreciate the overblown excitement over Tim Lincecum's no-hitter against the San Diego Padres in the same way I appreciated Antawn Jamison's back-to-back 50 point games back in 2000 (and I have to say, both were absolute blasts to watch).  When the games don't really matter, and the proceedings seem pre-ordained, you become excited over the unexpected surprises that go against the grain of the season.  That's what keeps it fun, despite the fact that things aren't working out the way the pundits predicted, or the way you and I hoped.  I can understand as the Giants begin to sell the ball park experience to prospective consumers rather than the prospects of a good, close game.  After all, for most of my life, the Warriors were just "a great time out"; a place to have fun and feel some sort of contentment, regardless of who won or lost, or where the team was in the standings.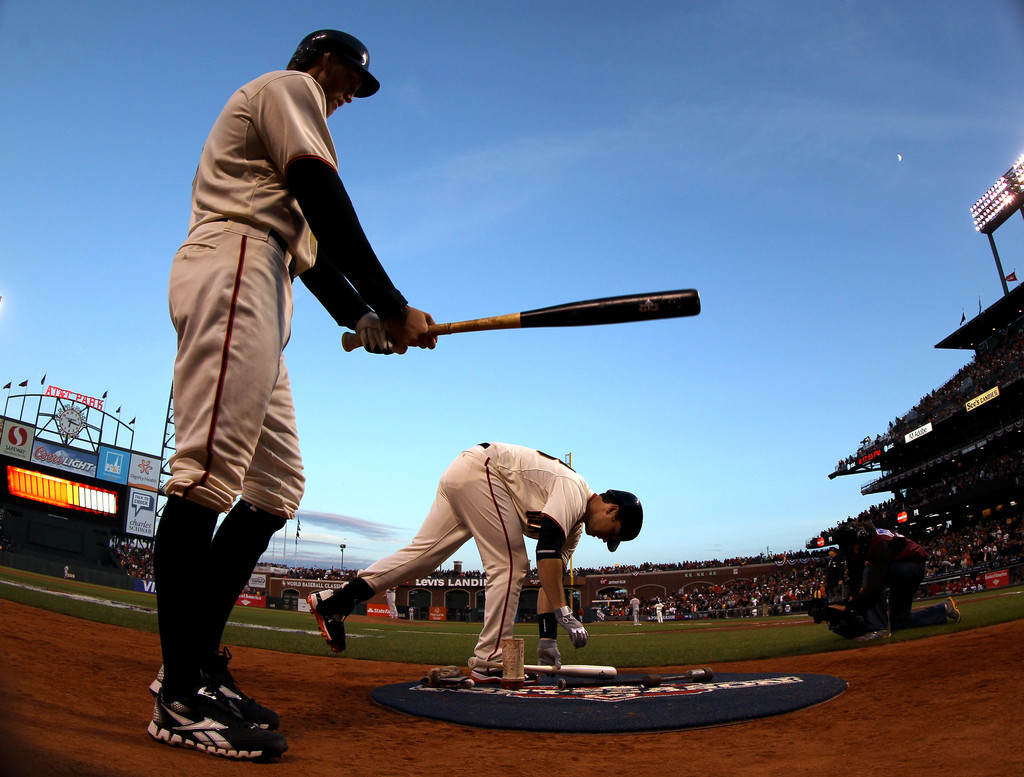 I'm still watching the Giants.  I don't plan to stop.  Seasoned baseball fans keep assuring me that the season isn't over yet; there are still enough games left to mount a comeback in the standings and qualify for the post-season.  Seems to make sense to me; seven games isn't that far back from first place, and there are still about 60 games for something interesting to happen.  I've paid enough attention to baseball to know that a team can make up a lot of games in the standings in a fairly short amount of time.  And if it doesn't work out?  Well, c'est la vie, as the Malian elite say.  Trade deadline could be fun, I suppose.  We'll have to figure out whether to pay Tim Lincecum or not.  Some things will have to change.  Everyone keeps insisting that the expectations have changed, given that the team has won two World Series in three years.  And of course, the NBA blogger in me can't help but wonder whether the defending champion Miami Heat have a similar fate awaiting them as they get ready to begin their pursuit of a three-peat.  Much like the Giants, they have settled on sticking with what they know (aside from shedding Mike Miller and his contract through their amnesty provision), and are simply a year older.  However, LeBron James likely makes up for much of the team's potential wear-and-tear and inconsistency, and it's not like the Heat have exactly been perfect in the playoffs anyways. So it's not a clean comparison.  But it does keep me interested in the lackluster Giants; settled into my comfortable second-hand couch as the other team runs up the score, and Santa Rosa kids play in Santa Rosa streets, thoroughly unperturbed by the proceedings.
Regardless of the score, no one settles forever.  It's impossible to be fully content with mediocrity, even if it sends the fans home relatively happy.  It's not fulfilling to continually conjure up memories of a more glorious past to legitimize the banality of the present.  As the Giants season enters the second half, it will be interesting to see whether the team just shrugs and decides to ride quietly into the sunset, ready to go for all the marbles next year.  Or maybe the year after that.  Or even the year after that.  There's no rush, after all.  We've already won a few times.  What more could we want?  What more could we need?  I'm not sure I'll ever have the answer to those questions.  And I wonder if I'll ever stop looking.
Just the offseason thoughts from a man sitting alone in his apartment; situated nicely in his quiet, quaint and occasionally terrifying home town.