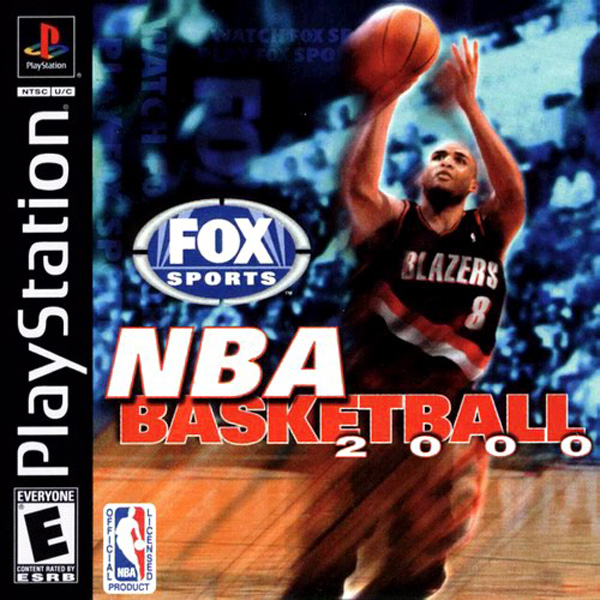 The next two years will define the NBA's path forward for the next decade. Baseball is in such a poor state that it has people writing articles with titles like The Twilight of Baseball and What's Wrong With Baseball?; football faces long-terms problems regarding its safety (or lack thereof), not to mention near daily scandals regarding domestic abuse and drug use; hockey is hockey. The NBA has an opportunity to establish itself as the second most popular sport in the country, with the ability to make a serious dent in the NFL's popularity.
After the 2015-16 season, the NBA's current national television rights deal expires. Back in May, Jason McIntyre—who has covered the negotiations over a new deal more closely than anybody—reported that Fox Sports 1 was likely to be a part of the new contract, broadcasting on Saturday nights. But in a surprising piece he wrote yesterday, McIntyre revealed that Fox Sports 1 was more likely to broadcast games on Monday nights after the football season ends, to avoid going up against the phenomenally popular Monday Night Football.
Even more interesting was the language McIntyre used to describe the likelihood that Fox Sports 1 reaches an agreement with the NBA: "…when the NBA signs a new deal with Fox Sports 1…" Apparently it is not an "if" or a "probably", but a certainty that Fox Sports 1 will be a part of the new package, bringing up a number of interesting questions.
How many games will be broadcast nationally during the 2016-17 season?
The current national TV deal—signed in 2007—has 152 games broadcast nationally, 100 on ESPN/ABC and 52 on TNT. If Fox Sports 1 were to broadcast two games each Monday starting in January, it would get a package of roughly 30 games. But there are a number of problems with just adding national games. At some point you run out of good games with good players that fans want to watch, but more importantly, I suspect that the regional sports networks would throw a fit. Altitude Sports, the Denver Nuggets RSN, doesn't want to broadcast against a tantalizing Thunder-Clippers match-up on Fox Sports 1. A more likely scenario is that either ESPN or TNT (likely ESPN) will broadcast fewer games, an arrangement ESPN certainly wouldn't be happy with.
How will Monday nights be scheduled?
According to McIntyre's reporting, the NBA and Fox Sports 1 both want a "Monday Night Football-type atmosphere for the NBA". That atmosphere is created because Monday Night Football is the only game on. Presumably Fox Sports 1 would want there to be just two games on Mondays, both of which it is broadcasting; just like TNT has on Thursday nights. This also avoids angering the RSNs.
The problem is that if there are only two games on Monday nights, there is an incredible schedule logjam. Both Mondays and Thursdays would have only two games, and the NBA usually likes having a light schedule on one of the weekend days. For a league that already has too many back-to-backs and long flights, not being able to schedule a full slate of games on Monday exacerbates an already acute problem. It just isn't possible to cultivate a Monday Night Football-type atmosphere and keep the schedule largely the same.
Does adding Fox Sports induce too much schedule confusion?
By opening up a package of games on Fox Sports 1, the NBA risks further bewildering viewers. The NFL and MLB have enormous scheduling advantages over the NBA: your favorite football team always plays on Sundays and your favorite baseball team plays every day. But when does your favorite basketball team play? Sometimes they have two games a week and sometimes they have five, and there is seemingly no pattern as to which nights of the week they're on.
Involving another rights partner confuses things even further. The new national schedule would be:
Monday: Fox Sports 1
Tuesday: TNT (last 6ish weeks of the season)
Wednesday: ESPN
Thursday: TNT
Friday: ESPN
Saturday: No national game
Sunday: ABC
There is no doubt that adding a third rights partner is a windfall financially for the NBA, who would like to encourage as many networks as possible to put in bids for TV rights. But it is possible that the result might be lower ratings as fans watch something else because they don't know where to find the game.
Is this the sign of something bigger?
During the lockout season of 2011-12, the abbreviated season started on Christmas before ending at roughly the normal date. Many fans liked having more games packed into a shorter timeframe, and it felt like the league gained real momentum from beginning the season with a strong slate of Christmas Day games. Christmas has become increasingly important to the NBA, becoming as associated with basketball as Thanksgiving is with football.
Beginning Fox Sports 1's package of games after Christmas Day (the final Monday Night Football game of the season is usually the week of Christmas) further solidifies Christmas as the "real" start of the season. I've long thought that the NBA either needed to compete head-to-head directly with the NFL or get out of the competition altogether, and a Monday night package feels like the NBA making its choice. I highly doubt the NBA is going to make major schedule modifications (though it should either start the season on Christmas Day or shorten it by 10 to 20 games), but it might continue the trend of backloading important things to begin after Christmas.
***
The new national TV deal will be the NBA's biggest story until it either signs the deal or another owner is taped going off on a racist tirade. While football is weakening and baseball losing traction, an expertly crafted media rights deal is the biggest arrow the NBA has in its quiver. As an obvious fan of the sport, I hope it doesn't miss.