The Round of 32. The Sweet Sixteen. The Elite Eight. After much hoopla, bracket-busting upsets, diaper dandies, and prime time players, much of the hype from the hometown New Orleans media covering the this Lin Nickname Final Four has been on two subjects — lin-derellas with runs comparable to Butler and VCU — I'm talking of course, about 6-seed from the Simple Lin Puns Region Linja Turtle, and 7-seed out of the Non Lin Puns Region, Jeremy.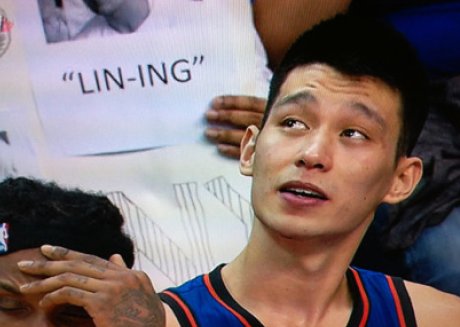 Jeremy has been #linning with high % margins
The other side of the Lin Nickname Bracket Final Four is formidable, made up of two high seeds who have dominated opponents throughout the tournament. Lindustrial Revolution is a Diss staff favorite, and is fully automated. Super Lintendo has had
tons
of mass-media
hype
, and reportedly has approval from Lin himself. Here's the updated bracket with Elite Eight results.
Click to expand the bracket.
Vote here, early and often! The Winners will be revealed in the final pairing on Monday.
My Pick to win it all is Lindustrial Revolution, the Diss Staff Favorite. If I'm wrong,
Kobe can fire me
. Look for more expert analysis and picks over the weekend.