With all due apologies to Bethlehem Shoals, Eric Freeman, and
FreeDarko Week
here at The Diss, I have
breaking news
to report from the North Star Building in Downtown Minneapolis. Yes, I've discovered the answer to one of life's age-old questions:
 Does Marcin Gortat want Chinese for lunch today?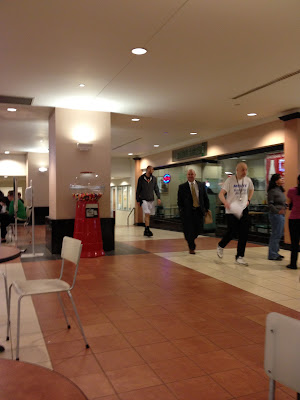 One of these things is not like the others
The short answer - no. Not from The Bamboo Garden. Despite winning Yelp reviews like, "The prices here are right, you can eat a full meal for that $5 range, their food is subpar," Gortat was more than able to resist the temptation of a lo-mein combo platter, and marched onwards in the direction of the Baker Building, presumably in search of a pre-game meal with higher nutritional value.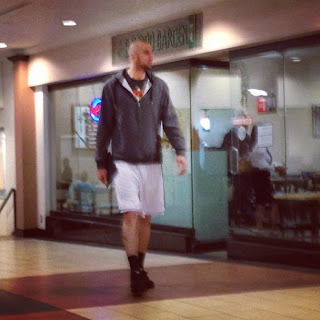 In retrospect, I should have told him about Kramarczuk's and Surdyk's, two of my favorite Polish businesses, both less than a mile away! Hopefully, Marcin used that device that looks suspiciously like an iPad in his gargantuan right hand to look up a higher quality lunch spot after he walked out of sight. One can only hope he found corporate crowd favorites up the escalator like My Burger and Turkey To Go.