Coaches are hired to implement schemes, develop players, draw up last minute players and more, but their impact on the game is most felt in how they allocate playing time. Drawing up new offensive sets that get LeBron James easier looks at the basket might generate an extra win or two for the Miami Heat, but if coach Erik Spoelstra only played James five minutes a game he would be giving away ten minutes. Proper minute allocation can't make up for a complete lack of talent, but it can certainly make a good team look mediocre. As usual, at the beginning of this season we've seen coaches employ a variety of substitution patterns, some smart some bizarre.
Transformational Defensive Centers
Both the Los Angeles Lakers and the Golden State Warriors are counting on newly acquired, injured centers to take them to the next level: in Golden State's case, the playoffs, for the Lakers, to a championship. Andrew Bogut missed most of the last season after fracturing his ankle, while Dwight Howard missed the final month and the playoffs because of a herniated disk that required surgery. Bogut played in zero preseason games, and Howard only one.
Through the first five games of the regular season however, they have been treated very differently. Dwight Howard has averaged 36 minutes per game while Bogut has been kept to a strict 20 minute limit, and sat out the second game of a back-to-back. Already, Dwight Howard has played almost triple the minutes of Bogut.
The Lakers are implementing a completely new offensive scheme and integrating two new starters, displaying a clear lack of cohesion. This seemingly necessitates that Howard play a lot of minutes to gain comfort and familiarity with his new teammates and offense. But, if anything, Bogut is learning just as much. The Warriors also have two new starters, one is a rookie, and are reintegrating Stephen Curry after he missed most of last season. The only familiarity the team has comes in the form of David Lee, who has played big minutes with both Curry and Klay Thompson. The Warriors are also learning how to play defensive for the first time in forever.
The consequences of high usage for Howard and low usage for Bogut have been obvious. It is apparent that Howard is not fully healthy, struggling to chase guards around the perimeter or to jump high, and playing him so much risks slowing the healing process, or worse, exacerbating the injury. Up in Northern California Bogut has played well in his limited minutes, but has been frustrated with Warriors coach Mark Jackson's inexperience in dealing with such a strict minutes limit. Sometimes Bogut has been held out of the entire third quarter to save him for the fourth, while in other game he wasn't able to play in the fourth quarter because he had already reached his minutes limit.
To look for an explanation, look no further than coaches' incentives. With the Lakers galacticos struggling, Mike Brown is in real danger of losing his job. Lakers GM Mitch Kupchack may want Howard held back to save him for the future, but Brown is looking to hold onto his next paycheck.
Mark Jackson's job is more secure, plus he has the doctor's backing to hold Bogut to a minute limit. If you're feeling conspiratorial, you could also argue that Bogut's injury gives Jackson cover in case the beginning of the season goes awry.
Rookie Big Men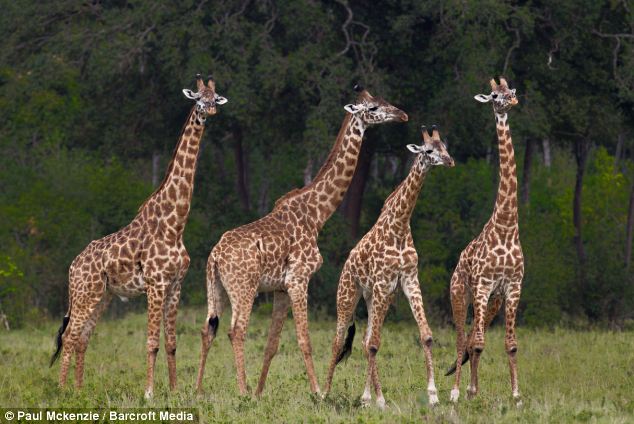 Most young big men take a long time develop, especially now that they are coming into the league at 18 and 19 years old instead of 21 and 22. With few exceptions they are all long-term projects, with dividends almost never coming in their rookie year. Still, there is only so much they can learn in practice, and they need game time to truly improve: living through those moments in which they look like baby giraffes dribbling the ball is just par for the course.
Surprisingly, through the early season it is the potential playoff teams that are giving their young bigs opportunity, while the surely lottery-bound teams are not. Anthony Davis, Meyers Leonard and Tyler Zeller, playing for potential playoff teams New Orleans, Portland and Cleveland, are averaging about 18 minutes a game, a number that would surely be higher if both Davis and Zeller hadn't had games cut short by concussions. Thomas Robinson and Anthony Drummond, playing for lottery-bound Sacramento and Detroit, have averaged 14 minutes a game. It might not seem like a big difference, but over the course of an 82 game season those 328 extra minutes allow a lot of space for development.
Frankly, it is not exactly clear why minutes are being allocated this way. The high-minute group of big men played one season, two seasons, and four seasons of college ball respectively, while the low-minute group played one season and three seasons, so it's not necessarily an "experience" or "game ready" issue. It's not like great players are preventing the low-minute rookies from getting burn: Jason Thompson and Jason Maxiell aren't exactly world beaters.
Perhaps most baffling is both Sacramento and Detroit, in DeMarcus Cousins and Greg Monroe, have young, rising star big men who are seen as foundational anchors. It is possible that Keith Smart and Lawrence Frank don't want to pair two young big men for long stretches at a time, but in what will surely amount to lost season, it seems like precious development time is being wasted.
If you have any other theories as to why minutes are being allocated the way they are, get at us in the comments.