With the 2012-2013 season fully underway, fans can turn their attention to the various rites of autumn that accompany tip-off, the NBA's harvest season.  There are many rites to choose from: taking lots on the futures endangered coaches, overreacting to slow starts for great-on-paper teams, celebrating the unlikely achievements of unforeseen contenders, and of course, ritualistically flagellating Shaq.  All of these rites have become ingrained within the NBA's fan community, programed through rote practice and recitation.  They are simply a part of the process of beginning a season; a require set of mores and moralities that we must adhere to.
Perhaps the most exciting rite of autumn is the celebration of the birth of a new superstar.  It's a sacred, special moment, when one sheds their mortal skin, the final act of transformation before their days as a normal, role-playing individual end, and their life as a giant, pulsating superstar, teeming with life and energy, begins.  They reach the point where their individual skills and personality makeup become marketable across the board, and their potential for vast brand recognition wins them fame and fortune in a variety of areas.  It is a truly amazing moment; when one's ability to put a mass-produced rubber sphere in a hoop leads to increased shoe, underwear and french fry sales in China.  It represents an amazing intersection between athletic excellence, continuous media and global capitalism; modernity truly laid bare before us.
Each season, a different player is recognized for their ascension into superstardom.  In 2009-2010, it was Rajon Rondo, the diminuitive point guard who had captured our imaginations during that previous summer's 11-game playoff run, and who dazzled us with unbelievable assists and heady leadership to begin that regular season.  In 2010-2011, it was the forward tandem of Blake Griffin and Kevin Love, whose feats in the highlight reel and box score, respectively, that caused us to drop to our knees in awe and admiration.  In 2011-2012, the celebration, like the season, was delayed, but when it happened, we basked in the Linsanity of it all.  Each year, as the NBA reaches further corners of the globe, and the talent pool grows deeper and deeper, we've celebrated the transformation from raw rookie to formidable superstar more exuberantly and intensely, happily welcoming new stars to a rapidly expanding constellation.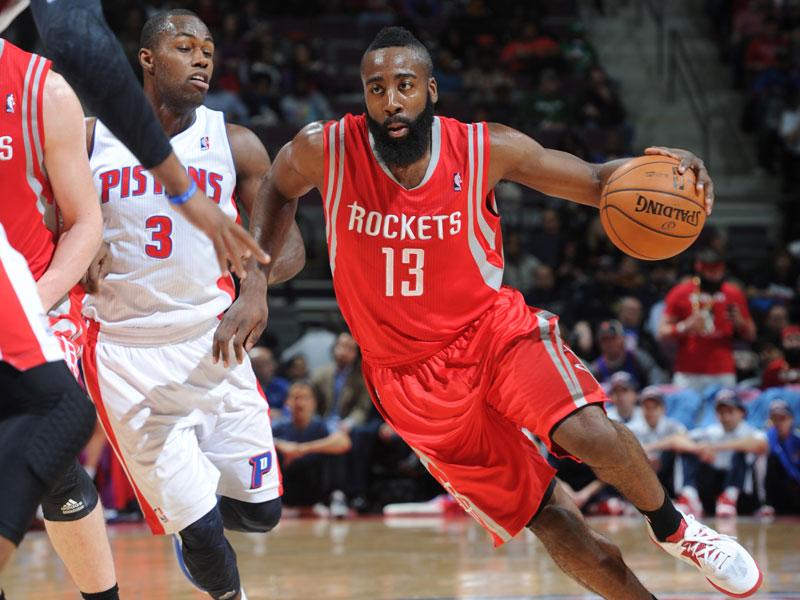 James Harden has joined this club.  Once a super sixth man for the Western Conference Champion Oklahoma City Thunder, and recently an Olympian, James Harden has shed his mortal skin, and evolved into Beardsanity, a superstar whose power he, and we, are just beginning to realize.  His 30 points, 5 assist, 5 rebound per game averages are the gaudiest numbers among any player in this young season, and his presence has changed the Houston Rockets from Western conference bottom-feeder to league pass darling (and potential playoff contender) overnight.  In his transformation into superstar, Beardsanity has become everything we look for in a new elite player.  He's fast, strong, and quick.  He scores in a variety of ways, from jumpers launched at impressive distances, to vicious dunks thrown down from close proximities.   He distributes the ball well, and alongside last year's beneficiary of the rite of autumn, Jeremy Lin, have gotten more Rockets involved in the offense.  And he has helped the team to a 3-2 record; three more wins than most thought the Rockets were capable of in the first few weeks of the season.  These are the tangible ways a superstar helps a team, and few would argue that Harden now meets these qualifications.
But a superstar transformed captures our attention for reasons that never appear in the box score.  As Beardsanity, James Harden looks different than his diminutive Thundered self.   His body language is different.  His body is as well.  His stare is more intense, his step more springy.  His limbs seem longer and more elastic, his frame more chisled and imposing.   He looks hardly tentative in his new environment; far from it.  With more shots available for the taking, Harden zips around the court, making his mark in every play.  And in the midst of the teeming fury that surrounds his newly fortified self, a brilliant black beard — familiar in its surreal comedy, yet foreboding due to what, and who, it represents — remains static, unchanged.  Truly, Harden, a brilliant new red-tressed hero, rises above the rest, towering over teammates, defying the competition, and in the end, dwarfing phenomenal peerss whose days of dominance have ceased to pique our attention.   He has evolved.  He is a superstar by any and every metric.
Since the trade, there have been no shortage of opinions offered about whether Oklahoma City did the right thing by trading him, or for that matter, whether James Harden did the right thing by turning down a near-max deal, thus forcing OKC's hand into trading him to Houston.  Critics have looked at Oklahoma City's somewhat quiet start and have hastily linked their "struggles" to the departure of a unrealized superstar, while at the same time, bemoaned his able replacement Kevin Martin.  Meanwhile, others have criticized Harden for his greediness; his willingness to break up one of the bright young trios in the league because of dollars and cents.   Could this not have worked out?  Surely a general manager as skilled as Sam Presti, a coach as prepared as Scott Brooks, and a young, highly-paid corps of players as mature as Kevin Durant, Russell Westbrook, Serge Ibaka and Kendrick Perkins could have made sure that James Harden would've found satisfaction in a paltry $55 million.  Surely there was a championship in these mens' futures.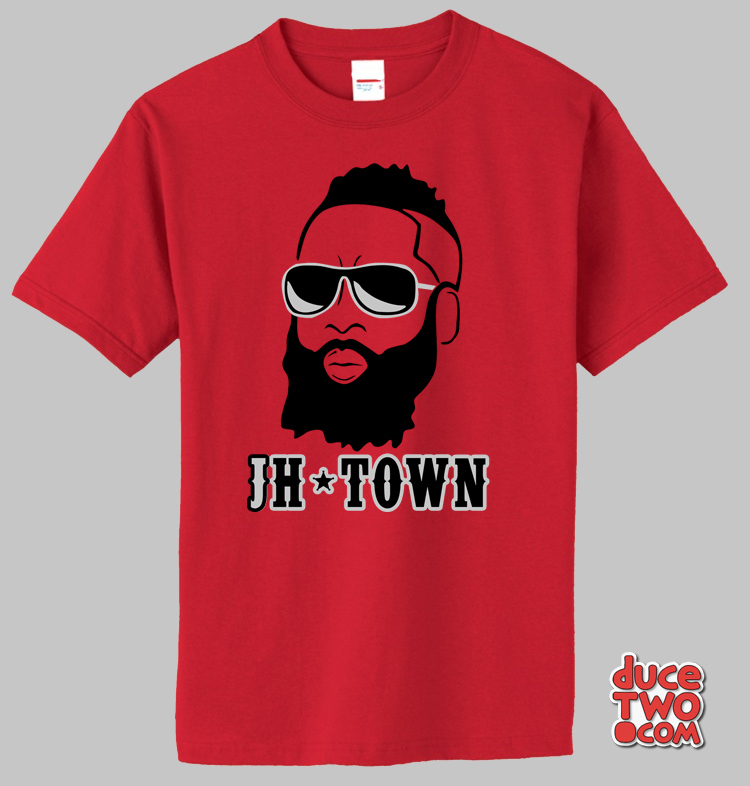 Yet, there's nothing sure about what's happening with James Harden.  Indeed, there is a certain ambivalence that comes with this rite of autumn, a cloud that hovers above the procession.   Though the transformation from pedestrian player to elite superstar yields a beautiful product, the aftermath is uncertain, and the side effects are unpredictable.   Everyone responds to increased attention, both on the court and off the court, differently.  On the court, many superstars rise to the challenge of consistent double teams, harder fouls, and higher pressure situations with grace and skill, further cementing their legacies as top-shelf talents in a crowded cabinets.  Similarly, off the court, many superstars  carry themselves with candor, and as a result, capitalize on the vast marketing potential that their unique skills grant them.   Those players, over time, shed their "superstar" labels, and start becoming "legends".  Their lives and labor become linked to larger lineages, and their achievements become significant pieces in the NBA's patchwork history.
But some do not.  Many players who ascend to superstar level cannot maintain their excellence.  Some have the relative luxury of factors beyond their control, such as injury, or life circumstances.  But most superstars who do not make their transformations permanent can look mostly at their own poor decisions, either in terms of taking their career seriously, or taking themselves, and others around them seriously.  For every player who successfully undergoes the rite of autumn, countless others fall, and fall hard.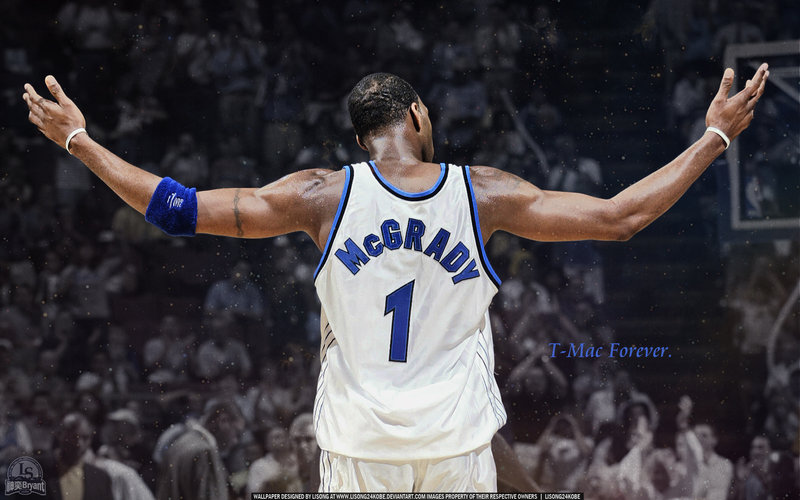 My deepest fear is that James Harden's career arc resembles Tracy McGrady, who after he transformed into a superstar, we knew simply as T-Mac.  The 2012-2013 Beardsanity-led Houston Rockets, early on, have reminded me of the 2000-2001 T-Mac-led Orlando Magic.  The similarities are uncanny.  McGrady, who had signed a big contract as a free agent, was tasked with saving the Orlando Magic, whose other big free agent signing Grant Hill was beginning a five-year battle with chronic ankle fractures.  Tracy McGrady, who clearly was a prospect while playing in Toronto (while averaging numbers strikingly similar to James Harden's in Oklahoma City) transformed into T-Mac, an unexpected and unguardable superstar.  McGrady's numbers went from 15, 6 and 3  to 27, 7.5 and 5.  The Magic won 43 games, made the playoffs, and T-Mac found himself on the All-NBA 1st Team.  He was a bona fide superstar.
Over his four years in Orlando, as the primary star T-Mac averaged 28.1 points per game.  His final two seasons in Orlando, he lead the league in scoring (including 32.1 per game in 2002-2003).  But his teams never won more than 44 games, and he never went past the first round of the playoffs.  This pattern continued for him, long after his messy divorce from the team that saw his rise to superstardom, and before long, injuries took their toll. Now, ten years since he averaged 32 a game, T-Mac is in China, spending the final years of his career out of our sights, and out of our minds.
One wonders if Harden is not simply a new generation's T-Mac — an elite offensive talent whose brilliant individual efforts cannot translate to more than 45 or 46 wins, tops, for a Rockets club built around him, Jeremy Lin and Omer Asik.  Additionally, one wonders how happy Harden's marriage to the Rockets will be, if they remain a middling organization despite his talents and efforts.  And no one likes to think about themselves ten years in the future, since they might not like what they see. Would T-Mac and Starbury like the visions of themselves in China?  Or Stevie Franchise and Antoine Walker as washed up and penniless?  Would Iverson?  Or Michael Redd?  Therein lies the ambivalence; as quickly as it can form and solidify, it can break apart and destruct just as quickly.
But one gets the sense that superstardom is hardly accidental.  Fame and fortune are powerful motivators, and professionals take pride in their work.  It is likely that James Harden was going to become a superstar this season, and it was going to be messy for the Thunder.  Harden, a high-volume scorer, needs the ball in his hand to succeed, and additionally, needs minutes to be effective. It is better that distractions were avoided early, and that all parties could move on with their professional lives.
James Harden is now a star.  His presence at All-Star weekend is now guaranteed, as is name on All-NBA teams for the foreseeable future.  He and Jeremy Lin will team up to form the most exciting, marketable backcourt in the NBA.  They may or may not make the playoffs this year.  Any year, really.  And if the Rockets remain decent, you will be told to "fear the beard" more times than you will like.
Beautiful, I say.  Clearly, autumn is upon us.  Bring on the future.  And bring on the beard.