Diss Guy(s): The Memphis Effin' Grizzlies
The Memphis Grizzlies will no longer be known as the Memphis Grizzlies.  Instead, they will be known as the Memphis Effin' Grizzlies, because they're nasty effin' dudes.  The Effin' Grizzlies have had a great effin' start to their season, going 6-1 (only loss coming to their awesome new rivals the Los Angeles Clippers).  The Effin' Grizz's big four of Marc Gasol, Rudy Gay, Z-Bo and Mike Conley have been dominant to begin the season, spreading their scoring around evenly, and not backing down to any form of intimidation or aggression whatsoever.  They're beating teams by an average of nine points per game, and registered double-digit wins against both the Heat and the Thunder this week.  They're everyone's chic pick to make the finals now, so the bandwagon's already pretty full.  Still, The Diss appreciates the gritty glitz of this effin' team.
Miss Guy: LeBron James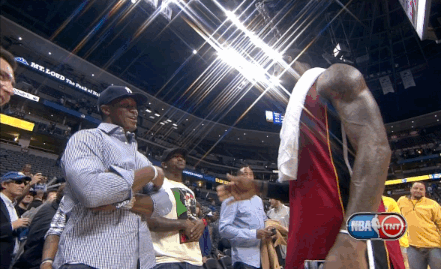 It's a burn that no ointment can properly treat.