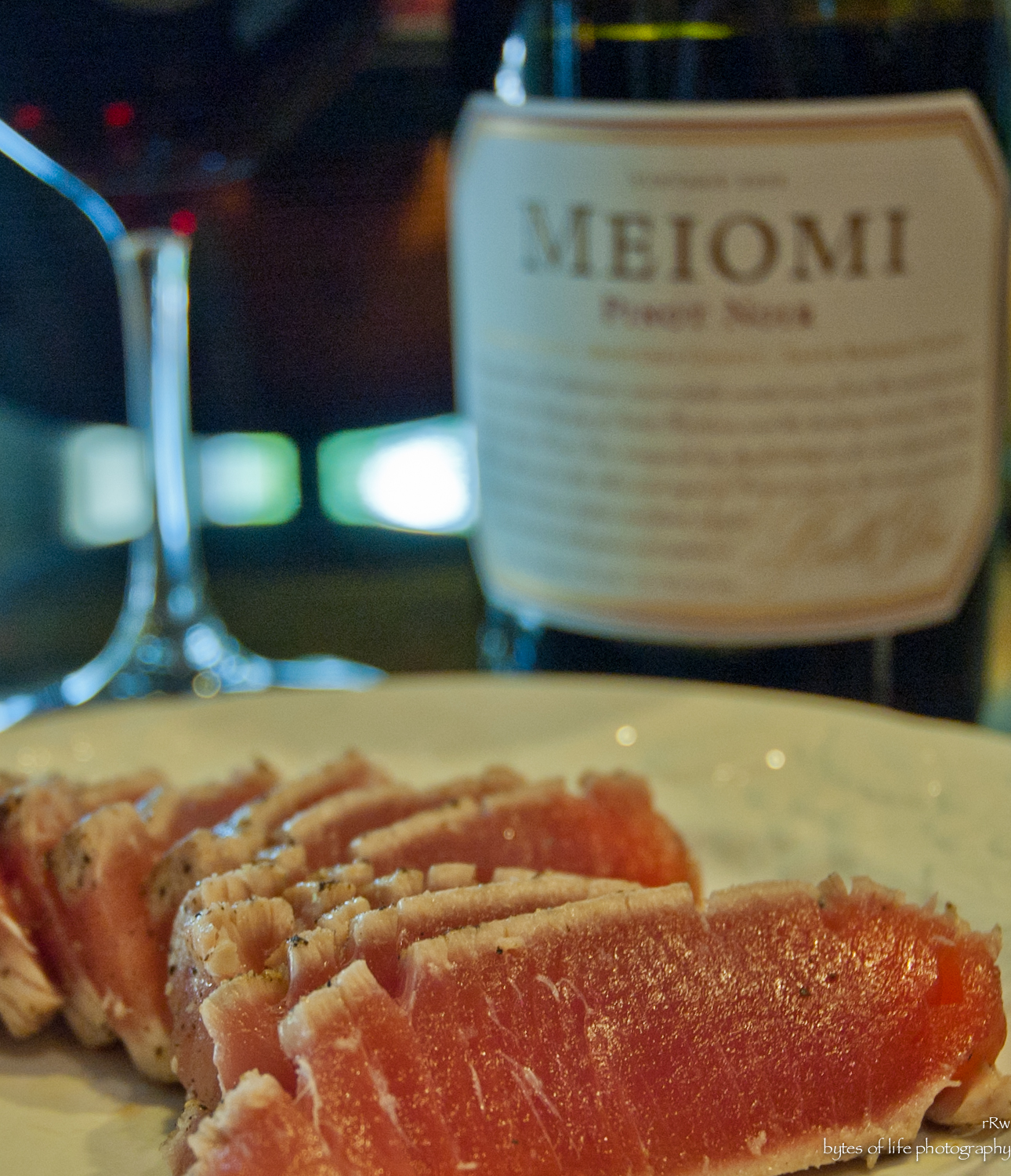 The Mike Brown firing has been met with the same rejoinder: "They shouldn't have hired him in the first place."  Perhaps it's a fair point.  So for every GM who has to fire and hire a coach again, The Diss has provided our opinions on the best Coach-Team pairings.  Think of your team as a nice piece of pan-seared tuna.  These coaches are your pinot noirs.
1.  The best coach to lead a team of established vets expected to contend is _________.
Kevin Draper:  Hey, somebody has to be the first participant in the Gregg Popovich circlejerk, right?  Pop has figured out how to be lenient with his veterans while not completely losing them or breeding jealousy in the less-heralded members of the team, and he has built up so much credibility that he can sit all of his stars and nobody blinks an eye.  He doesn't care about the regular season one bit, focusing only on the playoffs.
Jacob Greenberg:  I want to say Phil Jackson, but yeah, it's Gregg Popovich.  The reason I'm choosing Pop over Phil is because Pop has won championships based on his ability to coach, not necessarily the system he created.  The Spurs are contenders every year, whether they're running and gunning to the tune of 100 points a game, or bumping and grinding to the tune of 85 points a night (while holding you to 70 points in the process).  One gets the sense that the Spurs will continue to be contenders even after Duncan retires, based solely on the presence and legacy of Gregg Popovich.
Jairo Martinez:  Obviously D'Antoni fits this particular criteria.  Somehow I don't think he's going to survive the large over bearing scrutiny that comes with this LA team.  My vote is for Mike Woodson in New York.  That team is built to contend now…
Long Bui:  Phil Jackson.  Nine (?) rings says it all.  It must be nice having so many that people (I) forget how many you have.  (Editor's Note: 11 rings.  Also, google.com.)
2.  The best coach to lead a team comprised of both vets and young players, expected to compete (or perhaps contend) is ________.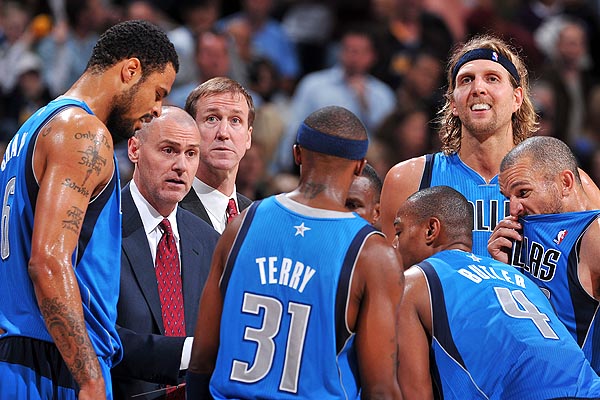 Kevin Draper:  Rick Carlisle.  Compared to other top coaches, Carlisle doesn't have a defined style which I think is primarily a good thing.  In Indiana he coached an up and coming team that was on the cusp of greatness before being destroyed by The Malice, and in Dallas he took them over the top, something neither Don Nelson nor Avery Johnson could do.  I feel like you could drop him onto any contending team and they would immediately be better.
Jacob Greenberg:  Not a head coach, but Mike Malone, who is Mark Jackson's lead assistant in Golden State.  Anyone who watches Warriors games knows that it's Malone who runs timeout huddles — not Jackson — and it's clear that the guys listen pretty intently.  Malone has interviewed for a few head coaching jobs, but is getting paid very good money to help mentor Jackson and run the Dubs.  Malone has a Scotty Brook-ness about him, and I think he would help an established team compete, and at the same time, develop.  A team like…the Golden State Warriors.  Hint, hint.
Jairo Martinez:  Coach Thibs (newcomer) and Pop (old school) are the kings in this arena.  Both of these coaches find a way to maximize the potential of their players and get them to buy into their systems.  It also helps that neither bends to the will of pressure while jeopardizing the bonds of his players.
Long Bui:  Pop, honestly was the correct answer to all of these questions but Jacob said that was no fun.  So Pop slots in at two, but always number one in my heart.  Let's recap really quickly Pop's coaching philosophy…uh, don't be stupid?  Pop's the chameleon makers, able to take any collection of talents and make it work.  Take a second and consider this:  he's maybe the best offensive and defensive coach of all time.  New or old, skilled or just insane, Pop's got you covered.  He's the man.
3.  The best coach to lead a team of exclusively young players expected to compete is ________.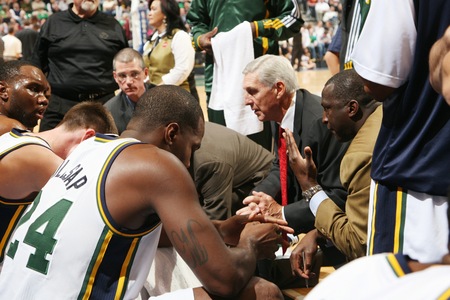 Kevin Draper:  Erik Spoelstra.  He literally started at the bottom of the coaching pole as a video coordinator, but that experience gives him a good knowledge of tactics.  But as he has shown with LeBron and Co., he is able to help his players work on new skills and is willing to adjust tactics when necessary.  As young players grow, Spoelstra is the perfect coach to push them while adjusting to their newfound abilities.
Jacob Greenberg:  I'm going with Nate McMillan.  The 2008-2009 Portland Trail Blazers seemed poised to win a ton of Ships while Nate was in charge, and he had B-Roy and Oden were slated to be homies-4-life.  Obviously, things changed (or tore), but Nate kept everything together, and kept his team competitive with an unstable roster and a restive front office (that eventually betrayed him).  Nate knows how to maximize talent and motivate young guys to do well in the moment they're living in.  If the Pacers continue to struggle (3-5), and the new(ish) front office decides to go in a different direction, I'd say Nate would be a good replacement there.
Jairo Martinez:   Doc Rivers and Rick Carlisle can both get the message of hard work, dedication and privilege instilled into the young blood of the league.  Both are currently navigating two recent championship franchises in new directions.  These gentlemen are leaders of men and can succeed at any task thrown at them.
Long Bui:  X-Factor, I've got to throw some Jerry Sloan love here.  After the Malone-Stockton pick-and-roll-you-to-death era came to a close people either thought (1) Jerry Sloan would retire, (2) the Jazz would suck and miss the playoffs, or (3) ?????.  Instead, Sloan stays on and the Jazz reap mad profit.  Saddled with a very young and unproven roster he helps along some pretty nice talent (Kirilenko) and some so-so talent (Carlos Arroyo, Giricek, Harpring), and yeah, they had a down year but no other losing seasons.  Overall this period served as a really nice reminder that Sloan knew what he was doing and that yes, he really could coach.  Some extra points for being the baddest dude alive.  Step 5. probably should have been a COY at some point.
4.  The best coach to oversee a long-term building operation (and lose a lot of games in the process) is ________.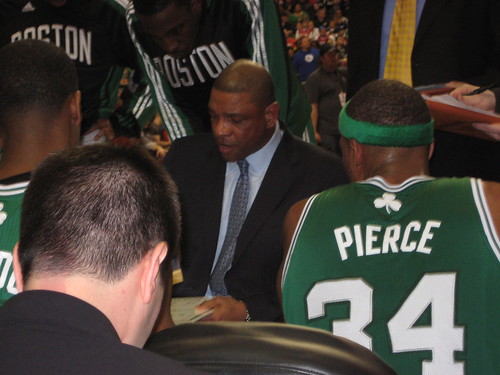 Kevin Draper:  Lionel Hollins.  The key to coaching during a lengthy rebuilding period is to keep energy high and incentive to buy-in high.  Hollins shows such commitment to his players' well-being that he has the ability to keep them engaged and focused even during a 10-game losing streak.
Jacob Greenberg:  Gotta be Doc Rivers.  Doc has coached every single team imaginable, from starless overachievers, to young losers (and a mercurial, injured star on the trading block), to, of course, world champions.  He's developed young guys, managed old guys, and won the respect of all who play for him.  He's the guy you overpay to become the face of your franchise.
Jairo Martinez:  Only one man comes to mind: Avery Johnson.  He's been through good and bad, yet somehow still goes out there like the little engine that could.  Very appropriate considering his career.
Long Bui:  Jerry Krahahaha.  I don't think great coaches ever lose a bunch of games for a couple seasons in a row.  Good players want to play for good, respected coaches so having one will attract talent and lessen the rebuilding time, if any.  Look at Sloan in SLC, Phil in LAL (my God those 05-07 teams were terrible), Karl in DEN, and maybe I'm overlooking something (Larry Brown doesn't count because he's known to throw in the towel) but it doesn't seem that great coaches ever have to undertake long-term rebuilding projects.