They say that Rome wasn't built in a day.  But this is a big step.
This past Wednesday, the Seattle City Council approved a deal that is nothing short of a Christmas dream list for displaced Sonics fans.  Chris Hansen, the San Francisco based investor and Sonics fan who has taken on the cause to single-handedly bring the NBA back to Seattle, now has the city's blessing to spend up to $490 million to build his grand new basketball and hockey arena.  The deal has everything: money for the Port of Seattle to improve their facilities, $7 million to improve KeyArena as an interim arena, insurance that the new arena will be either bought back or demolished by Hansen when the city's done with it, and provisions to ensure that construction doesn't begin until Seattle gets a team.
So, who's it gonna be?  Here's our guesses.
Best Chance to Break Another City's Heart: Sacramento Kings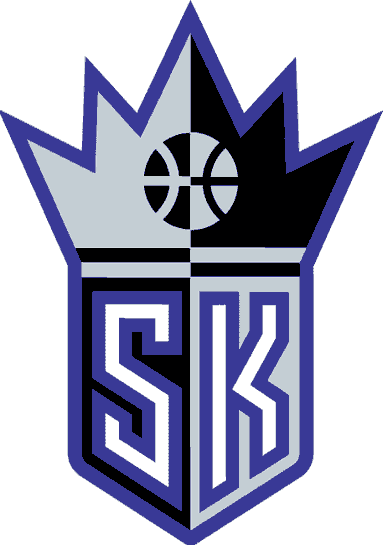 The Sacramento Kings are a sad, sad story (unless you're a Seattle Sonics fan, in which case you probably have some seriously mixed feelings).  The only reason they're looking to leave is because their owners, the Brothers Maloof, don't want to be there, and the only reason they're still in Sacramento is because the Brothers Maloof are far too broke to do anything on their own, and don't have enough credibility to convince others to invest in their plans.
All of the dirty details have been pretty exhaustively chronicled by The Diss: a tentative All-Star weekend agreement to get an arena in Sacramento, funded by the city, the Maloofs and AEG seemed to put an end to a relocation saga that had served as a distraction for 18 months.  However, things fell apart by April, when both the City of Sacramento and the Brothers Maloof accused the other of lying during negotiations.  Since then, the Kings have been linked to a number of cities, including Seattle, Anaheim and Virginia Beach.  At this point, the Maloofs have mostly fallen silent while various bridges smolder around them, while Sacramento begins to pursue an unrealistic dream of replacing the Kings with a professional baseball team.
What makes the Kings the most likely team to become the new Sonics has nothing to do with Sacramento's size or loyalty.  It has everything to do with the Maloofs' financial situation.  As Aaron Bruski writes in this excellent piece for NBC Sports, the Maloofs have a number of staggering debts to the city of Sacramento and the NBA that that they've made no move to repay.  Bruski guesses that it'd take about $400 million to clear up those debts.  Chris Hansen would be happy to cover that bill, and then some.
This will be a long season in the Central Valley, for many reasons.  It could still work out in Sacto, but time is beginning to run out.  I feel fairly confident in saying that the Kings will someday be wearing Sonics green and gold, and playing in SODO.  It's really a big ol' bag of mixed feelings.
Optimism Level: 7 (out of 10)

Next Best Chance: Charlotte Bobcats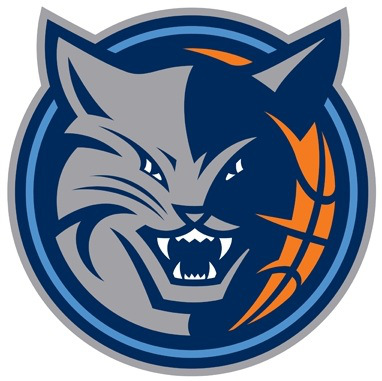 Simply put: as long as Michael Jordan owns this team, and as long as they're terrible, the Bobs will run the risk of becoming the new Sonics.  Granted, there's been no rumors that the team is for sale since early April, and Michael Jordan has not hinted that the team is available for purchase.  But with that said, the Bobcats remain near the bottom of the league in terms of net worth and profitability, and do not seem to be making the necessary moves to build a true contender despite their talk about following "The Thunder Model".  Sure, drafting Michael Kidd-Gilchrist was a nice move (we think), and Kemba Walker and Bismack Biyombo are showing all the signs of developing into above-average role players. But there's no glory in taking on Ben Gordon's contract, nor is there glory in being Brendan Haywood's post-amnesty crash pad.  There is no chance the Bobcats will be a playoff team for at least the next two seasons, and in a small, challenging market like Charlotte, that's a dangerous thing (see: Hornets, The Charlotte).
There's no imminent flight risk, but as this team solidifies itself as the East's Clippers — that is, they'll never contend, rarely compete, and will only be profitable through cost-cutting measures — we'll see how long Jordan's patience holds.  Prospective Sonics owner Chris Hansen seems very ready to overpay someone for their team.
Optimism Level: 3 (out of 10)

Essentially Out of the Running: Memphis Grizzlies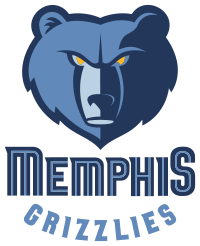 At one point, the Grizzlies were a dark horse to become the new Sonics because their owner, Michael Heisley, had put the team up for sale.  Well, Heisley has found his buyer: Robert Pera, a 34-year-old tech mogul who splits time between Northern California and Taiwan.  But never fear, Grizz Nationals: your beloved Grizzlies will not be moving to Seattle, San Jose, or Taipei.  Pera has enlisted Justin Timberlake, Memphis' most famous son (I assume), to become the celebrity face of a Memphis-based ownership group.  All signs point to the Grizzlies being in Memphis for years to come.  Good for them.  But it's worth noting: when the Grizz were terrible, there was a new relocation rumor each week.  Winning cures a lot of things, which brings us to this volume's dark horse…

Optimism Level: 0.5 (out of 10)

This Edition's Dark Horse: Minnesota Timberwolves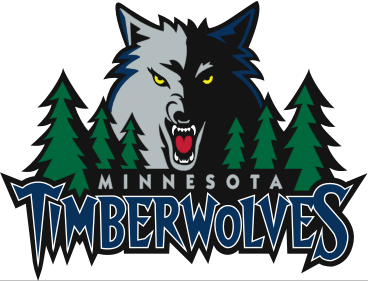 The Wolves, you say?
Or, the Wolves, I say?
Yes, the Wolves, I say.  Now, it's very much a dark horse scenario, since the only time Minnesotans lose their nice is when someone threatens to relocate or contract their professional teams.  These fans still aren't over the loss of the North Stars (despite the fact they received the Wild years ago), and reacted poorly to the threat of contracting the Twins, as well as the proposed relocations of the Wolves (back in 1993) and the Vikings (ongoing until a new stadium is built).  So I'm not terribly worried.  Rubiomania produced big boosts in attendance and TV viewership, and after a largely celebrated off-season, the Wolves are a chic pick for the postseason.  Minnesotans rally around their teams, and I expect them to form a protective circle around their vulnerable pro ball club, especially if they become a consistent playoff club.
That said: these are the equivalent of "must win" seasons for the Pups.  It's imperative that the Wolves win games over the next few years so they can lock up Kevin Love and Ricky Rubio for the longterm.  Should those guys leave, the bottom will fall out quickly.  Glen Taylor has already come to a tentative agreement with an out-of-state buyer to sell 25% of his majority stake in the team.  While it has been reported that the purchase agreement has a no-relocation clause, a similar provision didn't stop Oklahoma City Thunder owner Clay Bennett, who agreed to similar terms with Howard Schultz when he purchased the former Sonics in 2007.
But it's a longshot, don'cha know?
Optimism Level: 1 (out of 10)