It is generally assumed that, in some order, the top 6 teams in the West will be Oklahoma City, Los Angles Lakers, San Antonio, Denver, Los Angeles Clippers, and Memphis. So, who will get the 7 and 8 spots in the West?
John Reyes Nguyen: I'm gonna go with Minnesota at number 7. Even though Rubio and Love are out for a month or two. I think they have enough in Roy and Derrick Williams to hold down the fort. I believe Adelmen will get the most out of his team, he usually does. At 8, I'm going with Golden State. I like the line up of Klay Thompson, Bogut, Curry (if he's healthy), and Barnes. I predict a big comeback year for Bogut and I won't be surprised if Thompson wins Most Improved.
Jacob Greenberg: I think Utah gets 7th. They've still got Al and Sap, improving big men in Kanter and Favors, and a nice backcourt with Mo Will and Gordon Heyward. 8th goes to either Dallas, Minny, or Golden State. Health will matter, inevitably, and with Dirk missing the first month or so, and Love and Rubio out for the first six weeks, you gotta give Golden State the advantage. But they're Golden State, so health will catch up with them too, eventually.
Hans Peterson: Utah. Because they always get in somehow. This is also the conservative pick. I'm almost certain they won't surprise me with a breakout season or a second round appearance, but they have too much balance and veteran presence to be terrible. The old high floor, low-ceiling play. Basically, I'm calling Utah Tyler Zeller.
Golden State. Of the mid-level Portland, Dallas, Minnesota tier, they strike me as the team most able to deal with injuries and roster inconsistency. I think Minnesota or Dallas would get this if they were healthy, but I don't think they will be.
Andrew Snyder: The Timberwolves led by Brandon Roy through the first month plus of the season, and then I have to go with Utah grabbing the 8 spot again - some of their young bigs are going to continue developing and that front line is a lot for most teams to handle, even if Al Jefferson still can't play defense.
Jairo Martinez: Dallas is in at 7. Yes Dirk is out but there tons of veterans on the team plus the OJ Mayo pickup is flying too far under the radar. Portland sneaks in at 8 just edging out Houston. If they can maximize guard production and Aldridge takes that next step, lookout!
Who will be the first coach fired this year?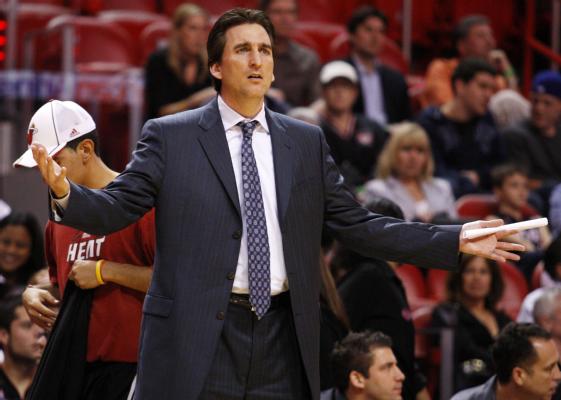 John Reyes Nguyen: Vinny Del Negro is already on the hot seat. And with the new additions to the Clippers, they are even deeper and better (on paper) than last year. If they just sniff mediocrity he's out. I say it happens before Christmas.
Jacob Greenberg: Scott Skiles probably isn't that safe. Maybe Alvin Gentry if Phoenix sucks. Mark Jackson if Golden State underachieves.
Hans Peterson: Lawrence Frank - Detroit Pistons. The Pistons might be the team I am least interested in of all the teams in the NBA this year. Couple that with the likelihood that they will be terrible, and they may hit that formula of bad+uninteresting= firing their coach as a meaningless display of their intent to "shake things up" or suggest that they are underachieving and there is still hope.
Andrew Snyder: This is a tough question - there's always turnover in the NBA, but at the same time it's hard to predict who's going to go. Dwayne Casey? Alvin Gentry? I really have no idea.
Jairo Martinez: I honestly have 2 guys on burning chairs: Del Negro and Skiles. I am hesitating on who is in deeper trouble because I don't think they will have coaching behind them to pull the trigger mid-season and waste a campaign.
In a non-Anthony Davis world (or in an Anthony Davis world if you're feeling ballsy), who is the Rookie of the Year?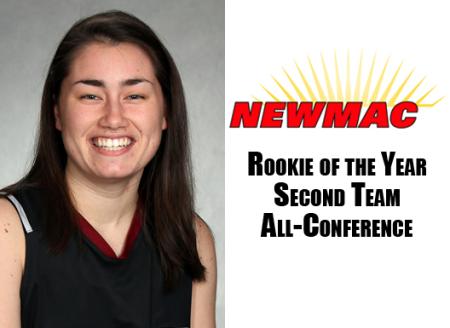 John Reyes Nguyen: Thomas Robinson
Jacob Greenberg: I think Damian Lillard has a legit chance to win the award if Portland over achieves. He's looked pretty great in preseason, and I think Portland may be a surprise team.
Hans Peterson: Bradley Beal. I don't think he will be the best or second best player out of this draft class. But I think he has a lot of opportunity. He is on a terrible Wizards team without a lot of scoring. Someone has to score. So I think he has a shot on winning this award on the back of ppg even if his shooting percentage does not make his points particularly valuable.
Andrew Snyder: Brad Beal. Cause I wrote a post about him. Connected for life.
Jairo Martinez: Prior to getting hurt I would have said keep a eye out for Rivers in NOLA. Now that he will probably miss significant time no doubt Beal in DC has a good chance to take the spotlight from Anthony Davis.
Which team is more looking forward to the return of their surgically repaired, weakened ACL point guard: Chicago or Minnesota?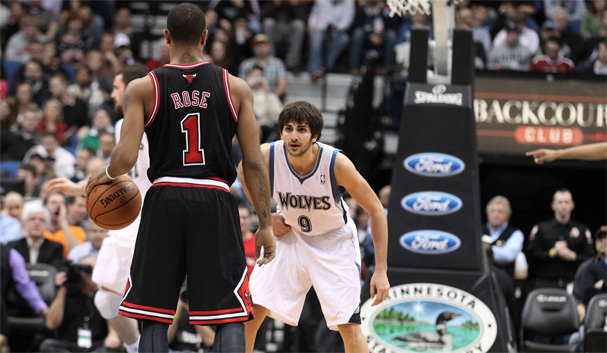 John Reyes Nguyen: Chicago. The T-Wolves are okay without Rubio. But the Bulls are nothing without D-Rose. I admire his ability to attack the hoop without regard for the safety of himself and others. It reminds me of myself when I was 13 and ferociously attacking playskool hoops.
Jacob Greenberg: Rubio. I think Chicago makes the playoffs whether or not Rose comes back. If Rubio comes back and struggles, the Wolves will be in trouble out west.
Hans Peterson: For basketball reasons: Chicago. With Derrick Rose, they are on the short list of dark horse title contenders. Without him, they are good, but not a candidate for playoff glory. Minnesota has less to lose. Rubio is not going to be the difference between a title or a second round defeat for this team, especially with Love missing time.
But for marketing/financial reasons: Minnesota. He'll have less impact on win totals than Rose, but the Bulls won't have trouble maintaining fan interest in Chicago unless they perform much worse than I expect. The buzz from Rubio + Love was substantial last year in a town with an astonishing lack of professional sports success. Without both players, interest could fade quite quickly.
Andrew Snyder: Chicago. Derrick Rose is an MVP. Ricky Rubio will never be an MVP, but he's really fun to watch and I'm looking forward to his return as well.
Jairo Martinez: The Bulls are nothing without D.Rose? Well, if memory serves, the Rose-less Bulls still managed to collect best record in the East last year, and beat the Heat in a thriller in Chicago. Yes they were bounced early, but the team showed heart. That being said, Minnesota needs Rubio to be some sort of competitive this year. Losing Love for any amount of time only means the kids have to step up.
How many regular season games will the LA Lakers win?
John Reyes Nguyen: Even though I'm a die hard Lakers fan, I realize how tough the NBA is. The West is really strong again and the Heat got better. I'm gonna stay conservative to give room for improvement and say 75 wins.
Jacob Greenberg: 59. It's hard to do superteams right in the first season.
Hans Peterson: I was going to say 59, but Jacob stole my thunder. So I'll go 58. Some combination of Nash/Kobe/Howard are going to miss time this year. And as the grind hits, this team is going to save their knees and backs against some explosive young backcourts who treat the regular season against the Lakers like the playoffs. They want to win it all, I don't think they are going to shoot for 70 wins (nor do I think they are going to have that ability). Plus, Mike Brown.
Andrew Snyder: 49. That's my voodoo hex on the Lakers. They'll probably actually win 62 or something.
Jairo Martinez: Conservative analysis pegs the Lakers winning 60+ games??? Well remember that two of the starting five played in the Olympics, one is coming off a back procedure and one is showing his age. For all the talk of the starters where is the depth on the bench? Injuries will plague this team if they're not careful. Ill say 57 wins in part to Princeton offense not immediately kicking in.