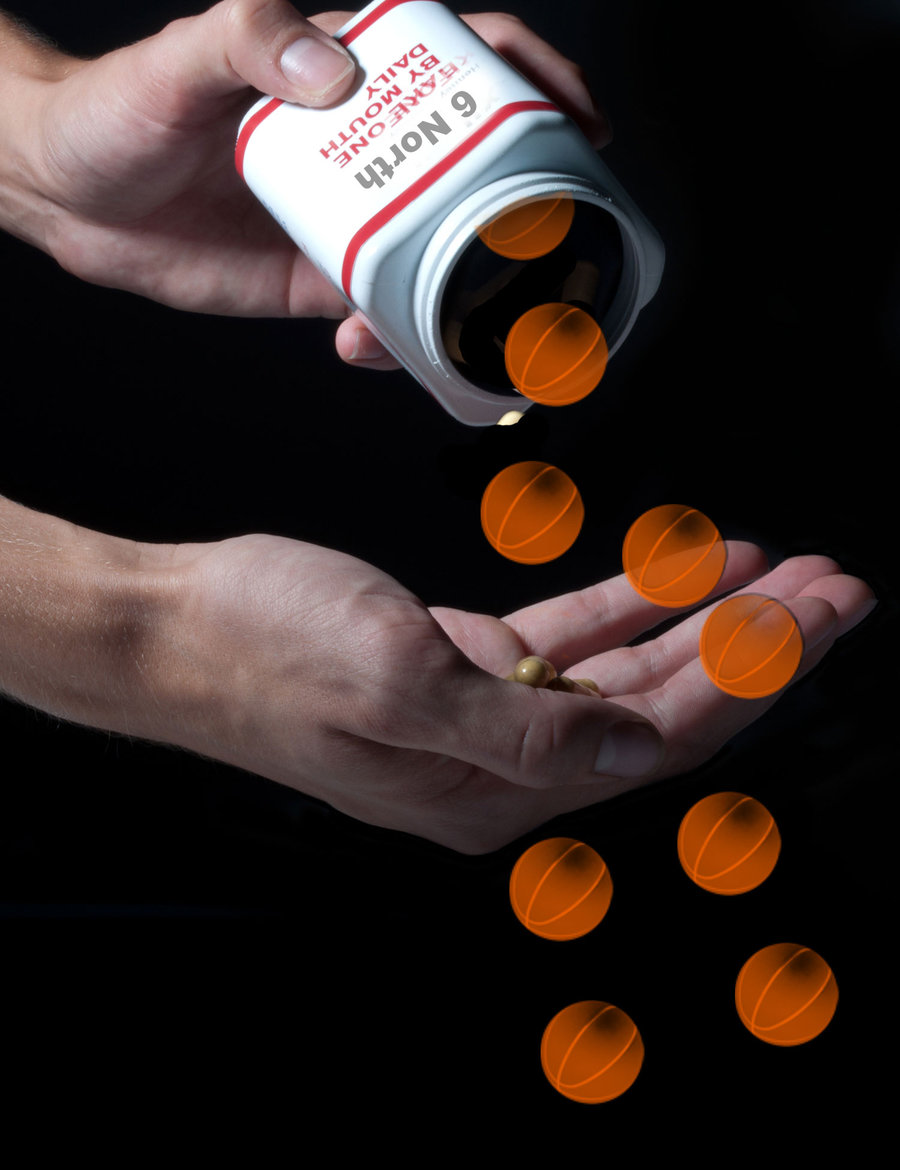 By now, the wizardry of the Phoenix Suns training staff is well known. Like the mythical phoenix itself, old, seemingly broken down players find rejuvenation in the desert of Arizona. Whether prolonging Steve Nash's peak or becoming a destination for old guys like Grant Hill and Michael Redd, the Suns training staff is recognized as the best of the game. That's a good thing, as it's about all that the Suns having going for them in free agency.
In America, land of the free and home of the brave, it is generally believed that the best economic system encourages a free market and the unrestricted movement of goods and capital. It is then perhaps ironic that sports, oftentimes a venue for disgustingly jingoistic displays of patriotism, is one of the most highly regulated industries in the country. Sports have an anti-trust exemption from the federal government, allowing things like salary caps and maximum contracts, that aren't tolerated in any other industry. This leads to a situation where some players are "underpaid" in relation to the amount of wins they produce: LeBron is the best player on the planet by a decent margin, but he can still only earn the maximum contract that tons of other players have as well.
When LeBron James became a free agent in 2010, every single team with the available salary cap room offered him the maximum possible contract. This led to a situation where salary, the most important factor in a job to the majority of people, wasn't even a consideration. Instead, teams had to woo LeBron with more abstract concepts like friendship and fanbase support. In the end, the 30 NBA teams have much more in common than with each other than we like to think, and often the competition for players comes down to fringe benefits. Multiple teams were willing to give Michael Redd the veterans minimum last year, but the Suns eventually signed him partially because of the ability of their training staff.
In the grand scheme of free agency, Houston grades out as an average destination. It is not a glamorous city like Los Angeles or New York, but it is large and is definitely no Milwaukee or Salt Lake City. Houston isn't the most exciting place for a young multi-millionaire to be, but Texas has no state income tax, helping that young multi-millionaire remain one. It is within this environment that I see an opportunity for the Houston Rockets to become known as a team friendly to players that suffer from mental health issues.
Earlier this year the Rockets drafted Royce White even as other teams were shying away because of his well-publicized battle with anxiety. Rockets General Manager Daryl Morey has been publicly supportive of White, and has worked with him to come up with creative solutions to help manage his anxiety. If things go well, White could end up as the steal of the draft.
But White is far from the only player in the NBA suffering from mental health issues, he's just one of the few that has gone public with it. Another is Delonte West, who was twice suspended during the preseason and then cut by the Mavericks for "behavior issues". West has taken to Twitter to find a team willing to pick him up, suggesting that he will sign with anybody willing to sign him, but how much better off would he be with a team that is known to be supportive of players with mental health issues? Given that Jeremy Lin's backup in Houston is Toney Douglas, the league average PG Delonte West would be a huge upgrade, especially if he is playing in a supportive place.
Not all players receive maximum contracts of course, and there are many situations where one team offers dramatically more money than another. In those cases, ancillary benefits don't come into play as much: Carmelo Anthony might love New York City, but I'm sure he'd play in Milwaukee for an extra $10 million a year. But just like the Phoenix Suns have a small advantage in signing older and injured players, Daryl Morey and the Rockets are in a position to gain a leg up when competing for players with mental health issues. They should take advantage of it.