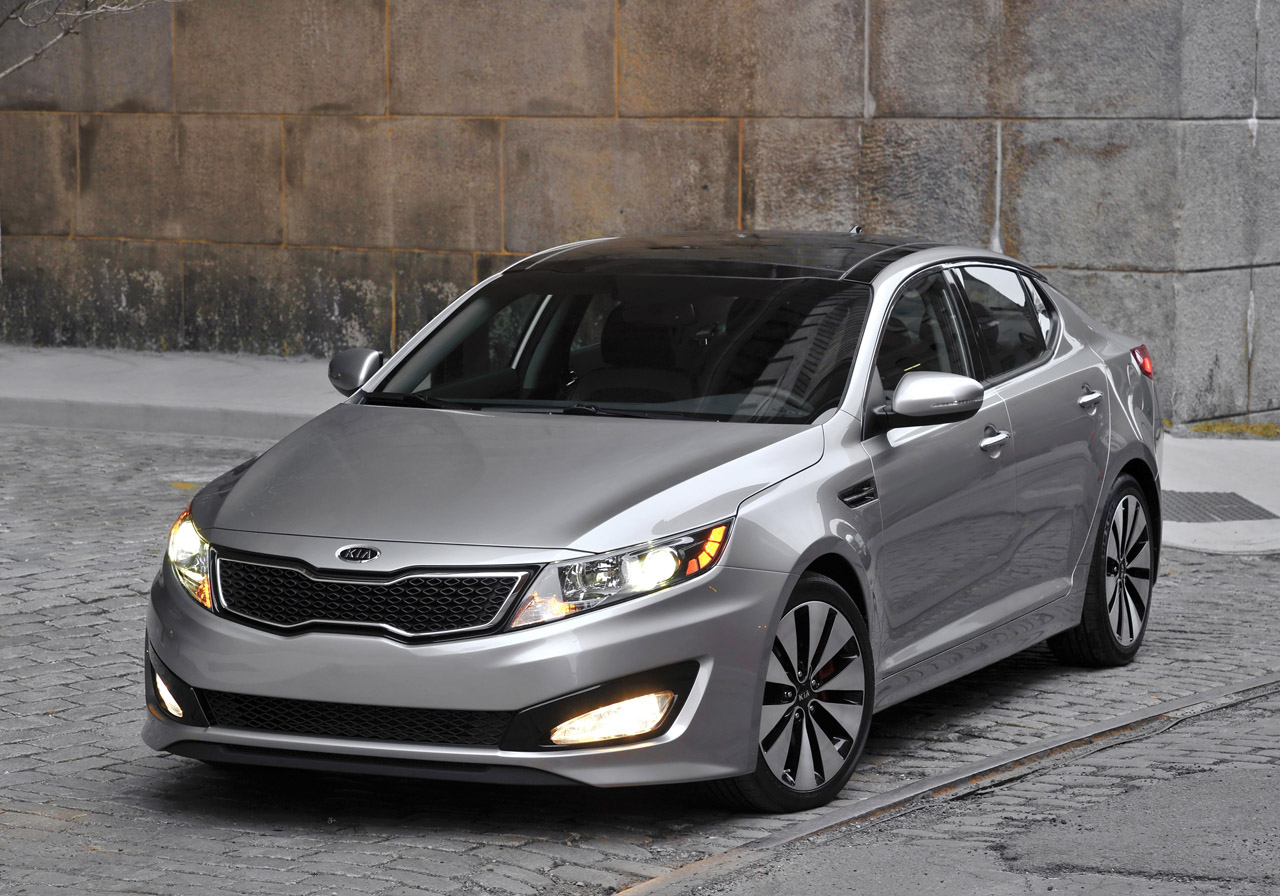 Details
Username
Lob_City_33

Location
Los Angeles, CA
Age
27/M
Division
Pacific
2011-12 Record
40-26
2011-12 Adjusted Record
50-32
2012-13 Predicted Record
51-31
Season Goal
No body damage
My self-summary
Hi! I'm Lob_City_33! I'm a 2013 KIA Optima!
As a shiny, mid-sized economic sedan, I live a fairly straightforward but fulfilling life. I spend a fair amount of time zooming here and there, either on surface streets or freeways. I spend time in the garage, resting and avoiding the rain. Occasionally I go on some long trips, maybe up to Monterey, or out to Las Vegas. I can hold either one person, or five people! Come one, come all!
There's a lot to like about me as a KIA Optima! I'm strapped down with all the bells and whistles, at a price that won't break the bank! I've got sports-tuned suspension, and 18″ chrome wheels. My entertainment system is powered by Microsoft! I've got rear camera display and HD video capabilities! I've got Sirius XM radio, and Bluetooth wireless technology! And I've got both smart key and push button start! I'm everything you want in a car…I mean a team!
Well, almost everything. Though I look great in commercials, and get a lot of air time, I'm pretty one-dimensional. My gas mileage reduces drastically over time, and I don't have great resale value. And in the end…well, maybe you want something different than a KIA. At a very reasonable $21,500 with only 0.6% APR over 36 months, I'm a good option. But you could also get a Honda in San Antonio, a Corolla in Memphis or a Nissan in Denver.
But you see the Maserati sitting in same garage as me? Yeah, the yellow one? Don't trust it. It doesn't run that well.
What I'm doing with my life
Getting jumped over at All-Star Weekend, then going to pick up your kids from soccer practice.
I'm really good at
Safety! Consumer Reports listed me best in class for mid-sized sedans. Take that, Volvo!
Favorite books, movies, shows, music, and food
Consumer Reports. I'm pretty obsessed with Consumer Reports. It's the only magazine I still subscribe to.
The six things I could never do without
Rear wheel drive, side impact collisions, power windows, baby on board decals, cup holders, MP3 CD players
I spend a lot of time thinking about
On Star. Do people actually buy cars for that? Isn't that why they make cell phones now?
The most private thing I'm willing to admit
I look great from the outside, but there are lots of better cars than a KIA Optima, if you're looking for something a bit more fancy.
You should message me if
You want a new car that looks nice, but doesn't clean out your savings account. KIA is the way of the future!