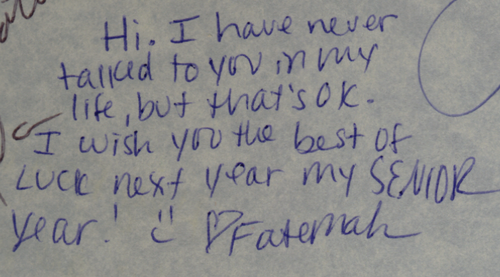 If the NBA was high school (and sometimes it is), it'd be yearbook signing day.  There's only three days left in the regular season.  Fourteen teams will be starting their summer breaks on Friday.  The other sixteen will go to summer school (kinda, sorta, since at NBA High School, you want to go to summer school.  This isn't my best metaphor.  Don't worry about it.)
So, in this final Games of the Week for the 2011-2012 season, we're going to sign a few yearbooks.  I'm not a floozy when it comes to yearbook signing, so I'm only going to write to teams that I've enjoyed watching this season.  I'm gonna make those teams green, which is a great color.  The other ones can do whatever they do during the summer.  Eat crabgrass, probably.  I heard that the Detroit Pistons spend the entire summer at a glockenspiel camp in Delafield, Wisconsin.  What a bunch of losers.
Bust out those ballpoints, and crank up that Vitamin C!  Yearbooks!  Let's get to it.
Monday: Cleveland Cavaliers at Memphis Grizzlies (5:00 PM PST)
Dear Cleveland Cavaliers,
Wow, I can't believe you just finished your second year since "You Know Who" moved to Miami (I know you're still a little bitter, so I won't mention his name).  You're doing well without him.  I have to say that you impressed me this year.  You've grown a lot.  Kyrie Irving and Tristan Thompson really look like legitimate pieces to build around, and they're only going to get better from here.  On the whole, you've played better than your 21-43 record implies.  Many of your games were quite close, and most people forget that you were firmly in playoff contention until Kyrie went down with a concussion.  But keep the faith!  You've got a lot of cap space, a nice draft pick, a stable front office, and an owner who gives more than a few shits.  Just keep doing what you're doing and soon you'll be at the top (or as close to the top as the Heat and Bulls let you be).  Stay cool, Cavvies!
Keep in touch!
Jacob
Tuesday:

Sacramento Kings

at Oklahoma City Thunder (5:00 PM PST)

Hey Sacramento Kings,

Wow!  What a year, huh?  So much drama!  I really have to commend you  - while your owners seem like doofuses, you made some pretty tasty lemonade from some pretty shitty lemons.  I didn't have much faith in your star players, your role players, your front office, your coaching…it just didn't really look like there was a plan.  But you guys have really made the most of what you had.  It's been resourceful.  When you wisely got rid of Paul Westphal, you stayed in house and stuck with Keith Smart as head coach.  You've put trust in DeMarcus Cousins even though he's sometimes a bit of a knucklehead.  Jimmer looks a bit like a bust, but Isaiah Thomas was the steal of the draft.  Yeah, you've got to figure out what to do with Tyreke (you'll get a ton back for him, so that's good), and you've got to sort out that arena/relocation business, but you guys obviously can play through drama.  That's what I like about you.  A happy 21-43 is better than a crappy 21-43.  Good luck in the draft, and pray that the Maloofs sell the team soon.

Stay cool,

Jacob

PS See you in Seattle.  LOL JK!!!!!!!!!!!!!!!
Wednesday:

New Orleans Hornets

at Houston Rockets (5:00 PM PST)
Yo New Orleans Hornets!
Man, I can't believe we've gone to school together for so long, and I just noticed you this year!  I feel bad — you're a really top-notch organization.  When you lost Chris Paul, I didn't expect much.  When Eric Gordon, the centerpiece in the CP3 trade, went down for most of the season, I expected even less.  But y'all proved me wrong.  In the face of adversity, with a roster bereft of athleticism and talent, you gave each team you played a run for its money.  Monty Williams seems like a fantastic coach.  All of your players played hard every single night, and dare I say, some pretty nondescript players became a lot better this year.  Greivis Vasquez, Gustavo Ayon, Al-Farouq Aminu and Jason Smith all had great seasons.  It's clear that even though your record doesn't reflect it, you have a winning organization.  I'm happy you got a new owner who will keep you guys around for a long time.  Stay classy.
Cheers,
Jacob
Thursday: Denver Nuggets at

Minnesota Timberwolves

(5:00 PM PST)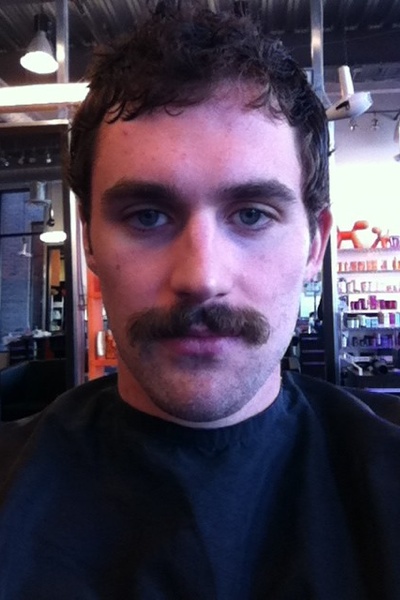 What up Minnesota Timberwolves,
From one totally popular dude to another: you became really, really cool this year.  I'm not sure what it was about you.  Well, yes I do: you used to stink.  You smelled really bad, in a losing a lot of games sort of way.  But I'm not sure what happened this year.  I think you lost some weight.  Did you?  You definitely got some new clothes, some new hipster glasses, a new beard.  For most of the year, you carried yourself with a fresh new swagger.  It helped that you had a hall of fame coach, a slick new point guard, and the greatest White American player since Larry Bird.  But I ain't hatin'.  You guys were a lot of fun.  It sucked when Rubio went down, but hey, we'll always have those memories.  I hope your favorable cap situation can mitigate the fact you have zero first round picks in this very, very deep draft.  I have a feeling you'll be okay.  Here's to the playoffs in 2013!
Peace,
Jacob
Thursday: San Antonio Spurs at

Golden State Warriors

(7:30 PM PST)



I'm not sure why I'm writing in your yearbook.  We've been dating for, like, 26 years.  This year was a tough year.  You promised me a lot at the beginning of the season.  I knew you weren't going to keep your promise, but I listened, because I always do.  Then — surprise, surprise! — you backtracked on your lofty proclamations, and started failing in embarrassing ways in order to keep your draft pick.  But you even failed at that.  After winning last night (against the Wolves, who are cool now, are you even paying attention???) you dropped your chances of keeping the pick considerably.  You even suck at sucking.  It's ridiculous.
But I still love you.  Your failings bring a strange sense of comfort at this point.  We've been together for so long, and I could never say goodbye to a high school sweetheart.  Even one that sucks at sucking.  And maybe you'll change?  I say that every year.  But maybe this next year you'll actually be different.
Don't let me down anymore.  Please.  Have a good summer.
Love,
Jacob