Really? An article about the Lakers? A week before the NBA season starts and basketball literates are forced to endure daily updates on this team from every media source imaginable for over six months? I know. I realize that ESPN is likely to start a separate page for Lakers coverage and they will have their own special tab next to each major sport on the ESPN homepage so you will have to choose between NFL, MLB, NBA, the Lakers, NHL, and OTHER. Yeah. Well that's why I'm writing it now before ESPN steals my thunder. Because I've been thinking about the Lakers.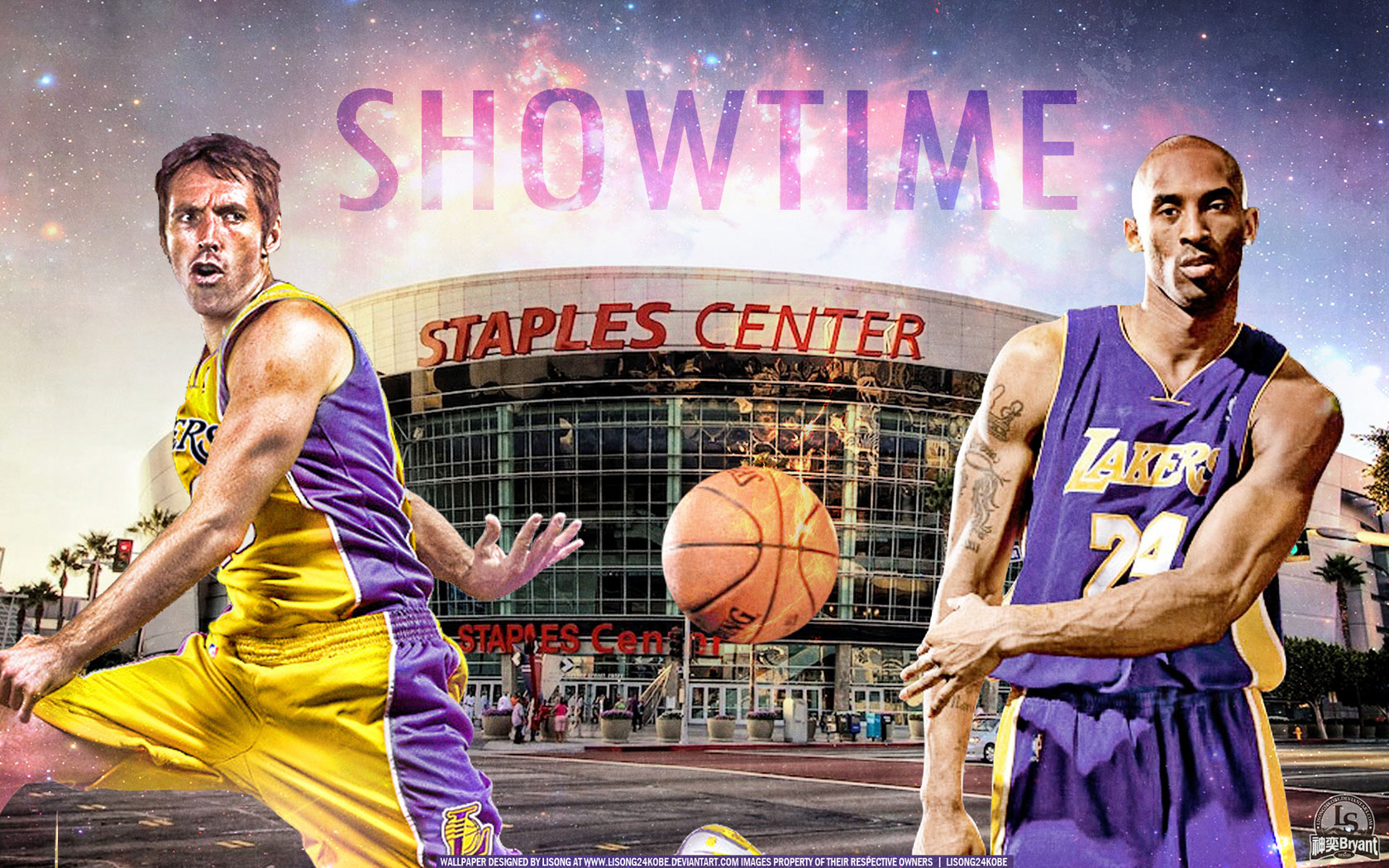 First, to clear things up. I hated when Steve Nash signed with the Lakers. I hated it for the same reasons I hated that ridiculous Karl Malone and Gary Payton L.A. stint, the super-team Miami Heat's awkward three-man public dance party, and pretty much every All-Star game. As a sports fan, I want to watch the top players hate each other and engage in ferocious competition; I want to see the very best athletes in their sport struggle against one another in a battle for my love, adoration, and advertising dollars (joke's on them, I don't really buy anything). I don't want to see them form backdoor alliances in desirable cities to assure their own success without even having to drag logs up Siberian mountains in the off-season. I want to see the NBA equivalent of Hoosiers' Hickory High School State Championship. And let's be honest, in today's high school game with private schools actively recruiting Lebrons, Carmelos, and Roses, it is pretty hard to imagine Jimmy Chitwood draining game-winners with Dwight Howard in his face. I mean, his jumper was silky. He was unflappable. But I don't even see how they are going to get him the ball if Derrick Rose decides he doesn't get to touch it. It's not like Hickory had a penetrating point guard, and their pick-and-roll game was non-existent.
So my visceral reaction to "super-teams" is that they are stepping on my experience as a fan. So when a player I love to watch (Nash) was gifted to a front-running team he has battled his whole career in a city where fans are mostly worried about "being seen," I was pretty disappointed. I'd love to see Nash win, but I want him to win leading a bunch of rising stars to a shocking win for a tortured fan base (Pacers? 76ers? Blazers?), not hopping on the Kobe-train. I HATE the Kobe train. So by the time they made an arguably even bigger acquisition in Dwight Howard, I had already checked out on the NBA offseason to emotionally prepare for a year of coverage of the second super-team in three years in the NBA and to wait seven months for the Conference semifinals and some semblance of suspense.
But as the season approaches, I find myself anxious to see how this plays out. I'm struck by the differences between my NBA fandom and that of other major team sports. My interest in baseball is completely tied to my life-long loyalty to the St. Louis Cardinals. The slow pace of the games becomes exciting when it creates unbearable suspense directly connected to my investment in the outcome. I follow football only because I am desperate to improve my lone fantasy football team in a league with no monetary incentive, no trophy, and minimal bragging rights. But I love watching basketball because it's fun to watch basketball. It's the most intimate and personal of the major team sports. No player can do it alone, but for brief moments, they can come close. In baseball, the best player on a team might get 4-5 chances each game to make a difference. In football, superior athleticism is on display like nowhere else, but it is a team game in the truest sense of the world. Put Tom Brady behind a Tennessee Titans offensive line and his talent and drive and competitive nature won't keep his face out of the dirt long enough to make a difference. But in the NBA, Reggie Miller or Tracy McGrady can singlehandedly blow up for double digit points in the last minute of a game and change outcomes. Lebron James can shut-down in front of the entire world and play hot potato with a basketball as he politely declines his shot at a championship. He can hide his hairline behind a headband, but his killer instinct (or lack thereof) is on display for all.
The character drama matters. And in an era when All-Star Games have become unwatchable spectacles of indifference, the Heat vs. the Lakers is the closest thing we can get to the best players in the world clawing each other's eyes out for glory (or at least Chinese endorsement deals). So while I would hate to see the Lakers win the "easy" way, and I hate that there are only four teams that I can realistically imagine winning the title: Lakers, Heat, Thunder, and Bulls (the longshot), I find myself giddy to watch the professional wrestling-esque feuds and spectacle these teams create. Because regardless of what the Lakers are this year, they will be entertaining.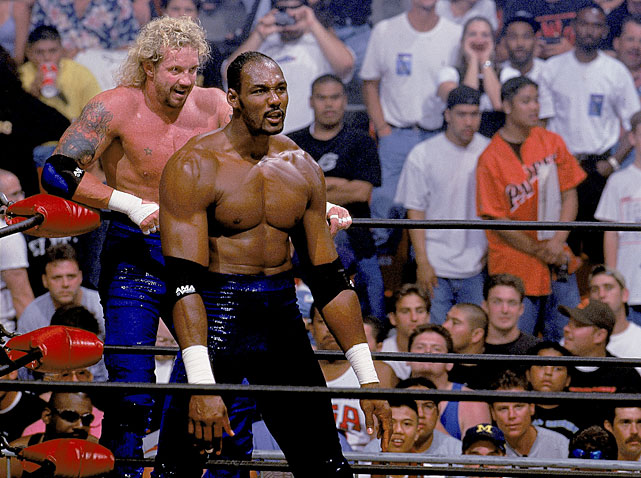 So before we've seen anything meaningful, I see three possibilities for what the Lakers will be this season. For my own ego, I want to define these potential realities before one becomes clear.
The first, and by far the most irritating, is that the experiment works beautifully. They put up 70ish wins as each enormous ego enthusiastically embraces his strengths and plays within their role in a boring display of selflessness. Howard prowls the lane, compensates for Nash's inability to guard anything, and learns to block balls IN bounds to start endless Nash fast-break brilliance. Kobe gives up on dribbling the ball, and extends his career as a defensively useful wealthy man's Ray Allen; it ultimately pays off with his 6th and 7th rings, igniting decades of nauseating Jordan vs. Kobe debate. Gasol recommits himself to good grooming, gets some nice foundation and a little subtle work done, and averages a double-double while becoming the most unexpected European heartthrob since Ringo.
A more compelling and cinematically appropriate possibility is that they reach excellence only after a series of difficult challenges. They start awfully, as young guards feast on their old legs, Kobe neutralizes Nash with his ball-monopolizing, Howard wilts under Kobe's anti-social criticism as Shaq gets into his head with obnoxious and awkward criticism on a nightly basis. But as the season moves on, they find their groove and survive on talent until things start to click. Mike Brown says and does nothing as Nash takes over and Howard lightens the locker-room mood. Metta World Peace develops an unguardable "knuckle-puck" shot and they begin running humorously disguised plays to allow him to get it off. Ultimately, their fate comes down to a memorable game 7 against the Thunder and/or Heat as the game's biggest names develop spiteful rivalries.
They are an enormous disappointment, limp to the five seed in the playoffs, and bow out in the first round to the plucky cross-town rivals as Chris Paul absolutely eviscerates their backcourt. Howard's back betrays him and he is in and out of the line-up. Kobe tries to do too much. And Mike Brown cripples the team with wishy-washy leadership and complete inability to impose some sort of offensive structure other than "whoever has the ball and an ego takes the shot."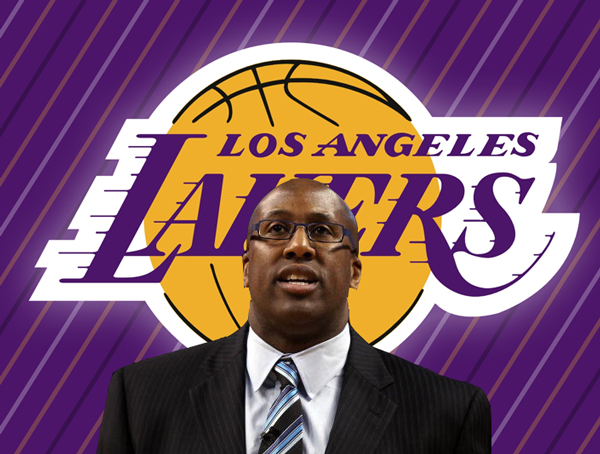 Which version am I rooting for? Certainly not the first. Frankly, none of them are appealing, but most are quite compelling, which is the point after all. As long as all the Milwaukee/New Orleans/Cleveland/Atlanta/etc. fans can overlook their own bleak future in the face of self-assembled major market all-star teams and enjoy the drama, it will probably be "good" for the league. And I'll continue to root for Kobe and Dwight's surprising mid-year, three-team trade to the Blazers for Aldridge and Grant Hill resulting in Nash and Hill reuniting for a shocking championship thanks to World Peace's knucklepuck.