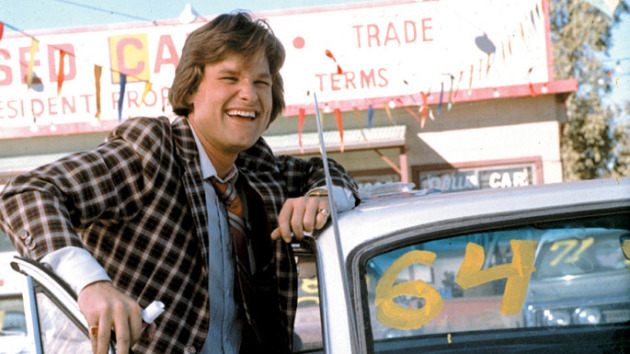 Details
Username
Sunz_Out_Gunz_Out
Location
Phoenix, AZ
Age
41/M
Division
Pacific
2011-12 Record
33-33
2011-12 Adjusted Record
41-41
2012-13 Predicted Record
36-46
Season Goal
8th seed or bust
Well hey there! I'm Sunz_Out_Gunz_Out, owner of SOGO Used Player Emporium, where cost matters, and quality is somewhat guaranteed! I have the same mantra at SOGO Used Player Emporium as I do in my dating life: you can do more with less, almost every time. That's why, for me, I'm always thinking about cost, and getting the BEST value for your investments in both me and my products.
I know times are tough, and when you're dating me, I make sure that your dollar goes as far as it possibly can, while sacrificing a little as humanly possible on the court! It's the way I've done things around here, and I'll be DAMNED if I'm gonna change that any time soon. I think that if you give me a chance, I can show you that you don't have to be spendy to be smart.
Check out my merchandise! I got a Goran Dragic; way better than Nash at this point, and a far more wise investment over the next three years than a former 40 year old MVP for just two. I got Kendall Marshall on a rookie-scale deal to back him up — such a deal! And look, forget about getting a damaged Stoudemire — I can offer you a Scola, Frye, Gortat AND a Warrick for the same price! And you want a Grant Hill? An old Grant Hill? I just hope you got triple AAA, lady, cause that thing's on it's way out. Here: have a Dudley. Just as good, half the age, fraction of the price (long-term)! Some folks call it penny-pinching, I call it smart shopping. With me, you'll never have to sacrifice performance for price!
And look at the models I got on discount from their previous owners! This Wes Johnson just needs a little work, and this Michael Beasley needs a tuneup. But then, they're gonna be great.
As for me? Well, you can count on me putting up points. All of my players can score, and I'm going to be awesome on league pass. But my defense? Well, probably still bad. That may not help us down the stretch if we're in it for the 8th seed. But we'll still run you out of the gym — for half the price!
So hey, don't call me cheap. Call me thrifty! I could be an asset to you in a recession. Good fun on the cheap! And an outside shot at the playoffs.
What I'm doing with my life
What I've been doing for the last ten years: running, running, running! But don't ask me about defense.
I'm really good at
Uh…SAVING YOU MONEY! I was never ever going to pay Stoudemire AND pay for quality talent. Tried that before! You try fronting the bill for Nash, STAT, D'Antoni, Marion, and still not win anything. No ma'am. I won't do it again. Didn't get me a championship the first time. As long as we're competitive, and avoiding the luxury tax while still being competitive: A-OK!
The thing to do is save money.
Favorite books, movies, shows, music, and food
Candy Corn from Dollar Tree. Put it in a bowl with milk and eat it for breakfast!
I spend a lot of time thinking about
My low luxury tax bill. What will I do with the money I'm saving???
The most private thing I am willing to admit
Well. Things might be okay this season, but if there's an injury, or I fire Gentry, things may fall apart pretty quickly. I spent a medium amount of money on a lot of players, and this is going to be an interesting locker room.
But it'll be good, cheap entertainment.
I'm looking for
A thrifty, nifty chick like you.
You should message me if
YOU LIVE LIFE FAST! And cheaply.